Why use an email marketing tool?
Sending emails to a group of people is usually easy, but when we need to send more than a thousand people, with a custom design without risk of being spamged, that's another topic.
You'll win by taking an Email Marketing Approach
Because you can manage your email marketing campaigns in one place, and set success results indicators as an open rate and click on the links. We may also link your website forms to The Email Campaign Manager so you don't need to manage your email list manually.
Advantages of using a professional emailing tool
Manage and send email campaigns
We create design templates so you can integrate the content you want without the need for programming knowledge. You can also use the test tools to know before you send the email what it will look like in the most commonly used email readers. You'll have access to your account to manage your campaigns yourself.
Manage lists and subscriptions
It will be very easy to manage the email lists, since you can upload them for the first time, and we can link the Email Marketing program to your website, to avoid manual work of managing lists since when you fill out the form, they will be automatically disclosed in the Manager. Users will also be able to unsubscribe. In fact, it creates a link between email marketing manager and web forms.
Statistics and Analysis
Intuitive and easy-to-use report design where you can measure the effectiveness of each campaign you send.
Get open rates and link clicks, you can also measure conversion on your website originated by email, thanks to the integration of Google Analytics. You can also get statistics from email readers.
Functionality
Block builder
You don't need to have HTML knowledge because you have a block generator for the editor.
Main features:
Drag-and-drop editor.
Extended text editor.
Custom HTML editor.
Templates for newsletters.
E-commerce campaigns.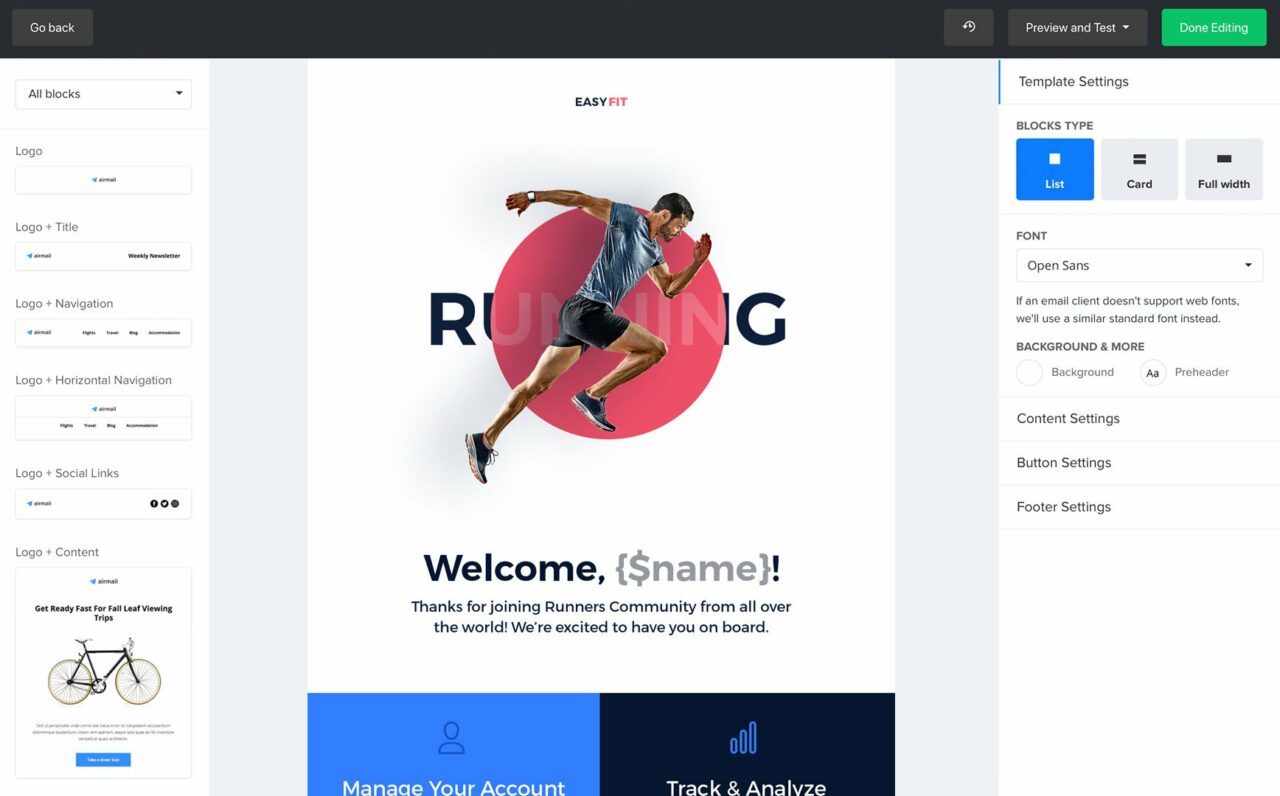 ---
Advanced email marketing analytics
This is the best part. You've been blind so far and all of a sudden they take your bandage off…
And all of a sudden, you get statistics from your email marketing actions: opening fees, who read you email, link clicks, campaign comparison… and a long etcetera.
For each campaign we offer you a set of real-time analytics tools that allow you to measure the effectiveness of each campaign you send. In addition to open rates and click links, you'll measure social media, sales, and ROI activity.
Real-time analysis
The moment you submit your campaign, you access a series of reports that show you how your subscribers interact with the content.
See who opens the email, which parts of the campaign show the most interested users, who forwards it to a friend, unsubscribes, bounces, or who marks you as spam.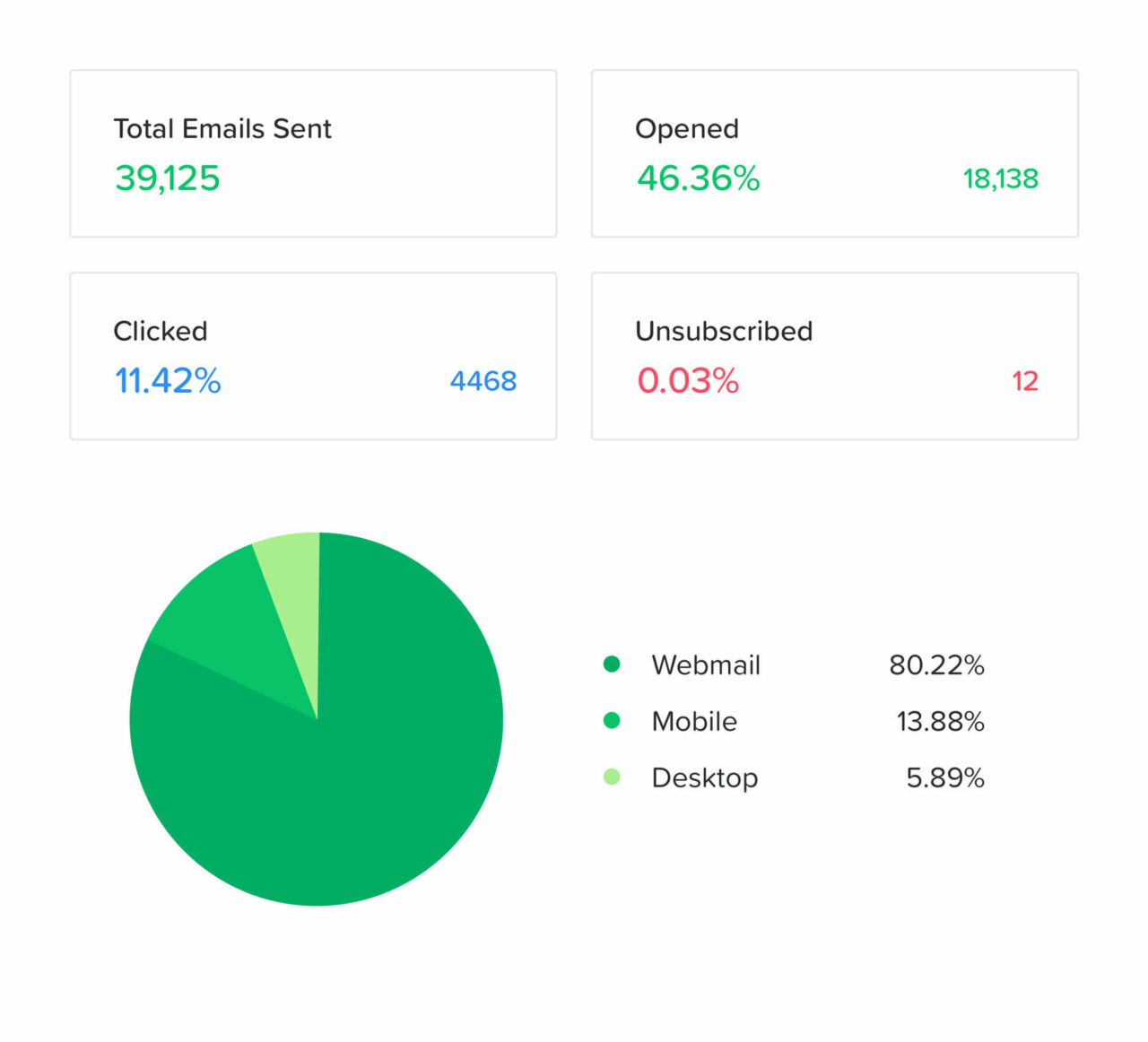 Automated campaigns
Blog to Newsletter
News you post to your blog will be automatically sent to your subscriber list. You no longer have to do the manual work of keeping your subscribers informed. Use reports to see which subscribers are interested, see how they interact with the content.
Campaign authors
Sets rules for sending certain emails to establish greater links with subscribers without moving a finger. Quickly create and plan email series, such as welcomes, birthday greetings, and other date-based ones.
Managing subscription lists
Manage your subscriber lists in one place
With our Email Marketing Manager, you can manage new web high, thanks to the link created, as well as the management of unsubscribes, bounces and spam. Don't risk turning all corporate mail in your domain into spam, as we care about it.
Any email you send includes a low 1-click subscription button and a subscription preferences website that allows users to manage their own subscription. All this without creating more administrative work for you. All automatic.
Examples of designs