Our company is able to migrate any installed classic visual editor to Gutenberg,the new editor of the WordPress platform. So far, visual builders such as Divi, Elementor, Page Builder SiteOrigin have always been used to help create the web design. However, these plugins are very heavy and make us depend on the platform forever. Or if you had the classic editor,now you'll greatly improve the editing of your website. That's why we offer Migrations to WordPress Gutenberg,the new block editor.
Therefore, from Closemarketing we can solve all those kinds of problems, providing you with this new WordPress editor,so that you can make any type of layout of your posts and pages, easily and usefully, thanks to its clear visual and aesthetic improvement that it offers.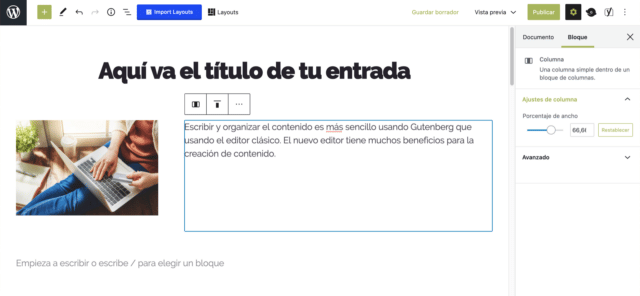 Are you tired of using all kinds of problematic plugins and want to move on to the new WordPress 5.0 editor. but don't know how to do it, for fear of losing relevant information during the update?
At Closemarketing we make it easy foryou, we perform migration services to Gutenberg, so that we can change work tools quickly, comfortably and without worries.
What advantages does the new Gutenberg editor offer?
Use of blocks. Convenience when it comes to structuring content with this new format, since everything is more organized and you can make some modification in a simpler way.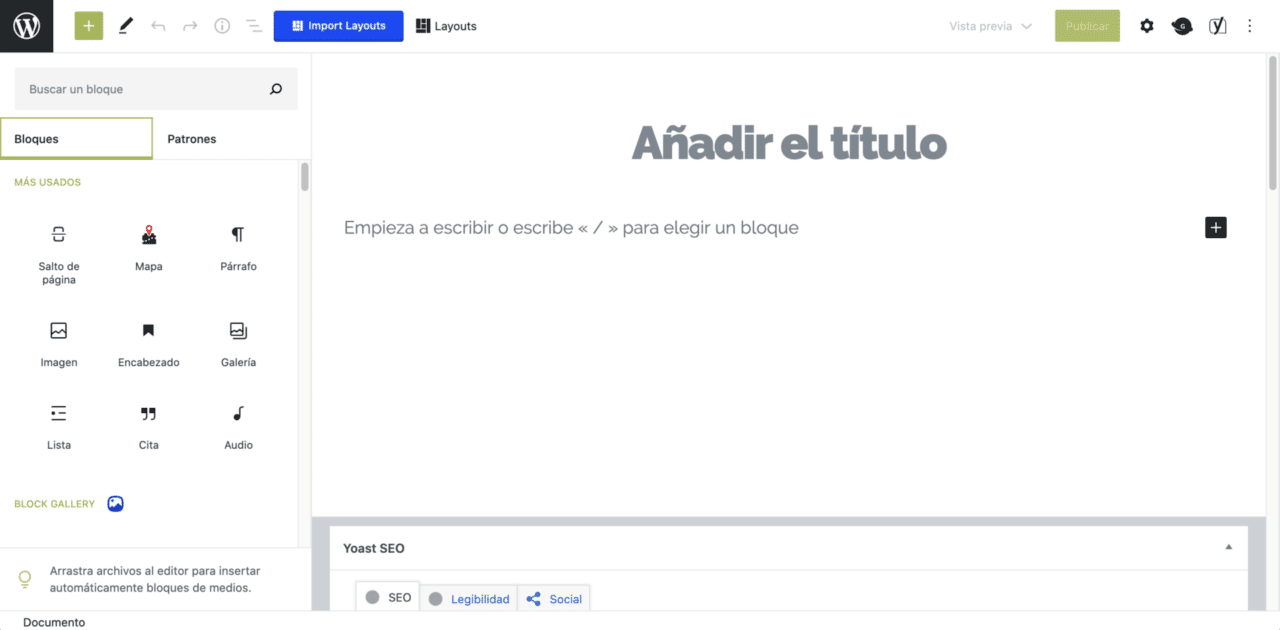 User experience. Gutenberg provides great ease when writing an entry, thanks to its settings in text and images, make it easier and faster to work.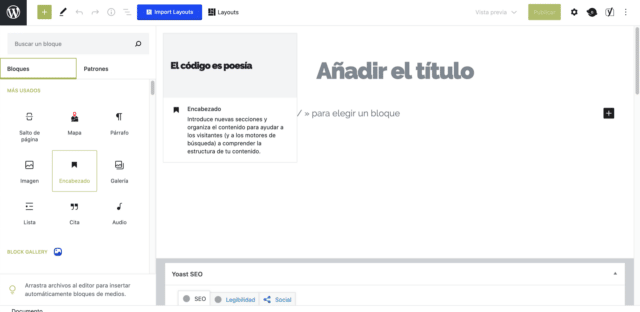 Duplicate content. This tool allows you the option to duplicate content with just a couple of clicks.
Wide variety of tools. You'll get very complete toolbars, where alignment options, text formats, colors, and more will appear, regarding fonts.
Don't hesitate anymore, get the best WordPress 5.0 content editor. leaving it in the hands of the best professionals we offer at Closemarketing. Contact us.