Apolo Bike is a mountain biking sports competition for lovers of nature, adrenaline and of course this fantastic sport. A unique event in the city of Loja by and for bicycle lovers.
We have promoted the visualization of this race by creating a corporate identity, a website with a modern design and we take the management of your social networks where we communicate everything about the race.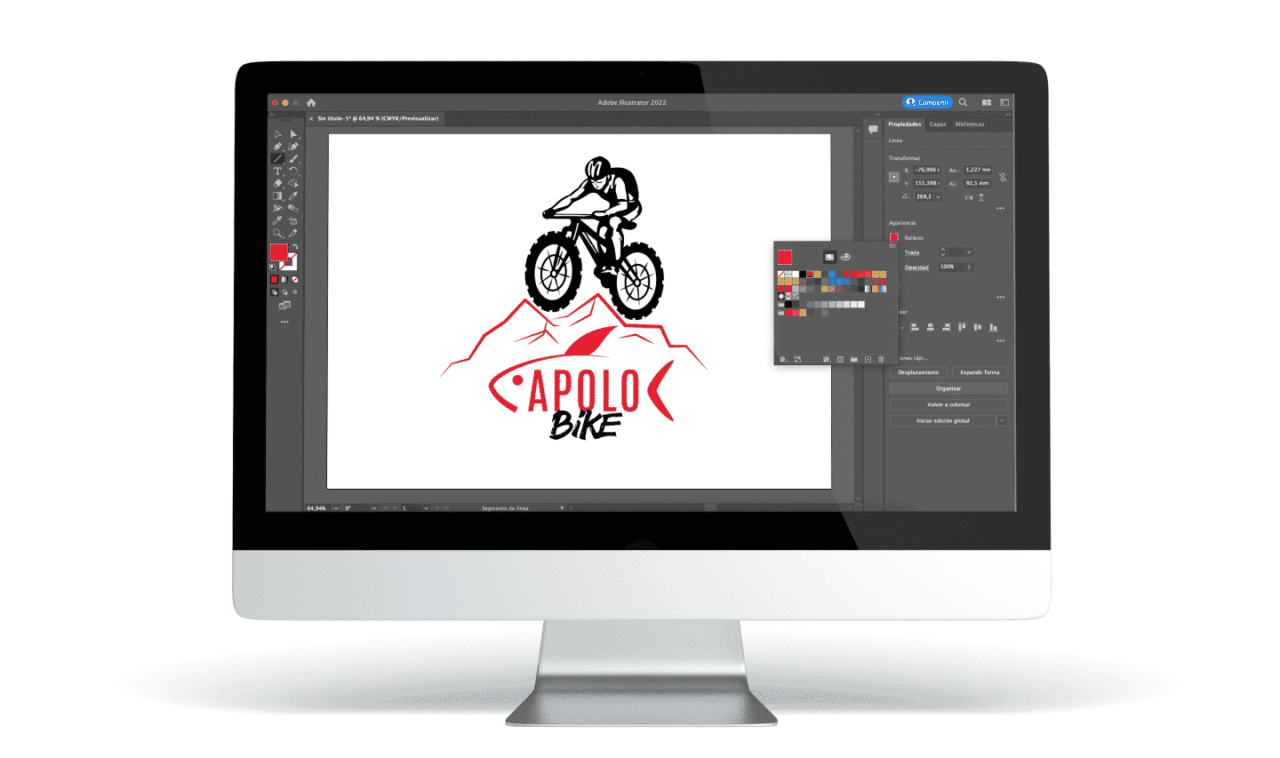 Corporate identity
We have designed the corporate identity of Apolo Bike, giving it shape with a modern logo and adapted to any graphic material. Within its logo we find the logo of Mariscos Apolo, sponsor of the race.
We have carried out the design of graphic material for this race, with posters, tarpaulins and the design of jerseys for cyclists that represent the personality of this great cycling race.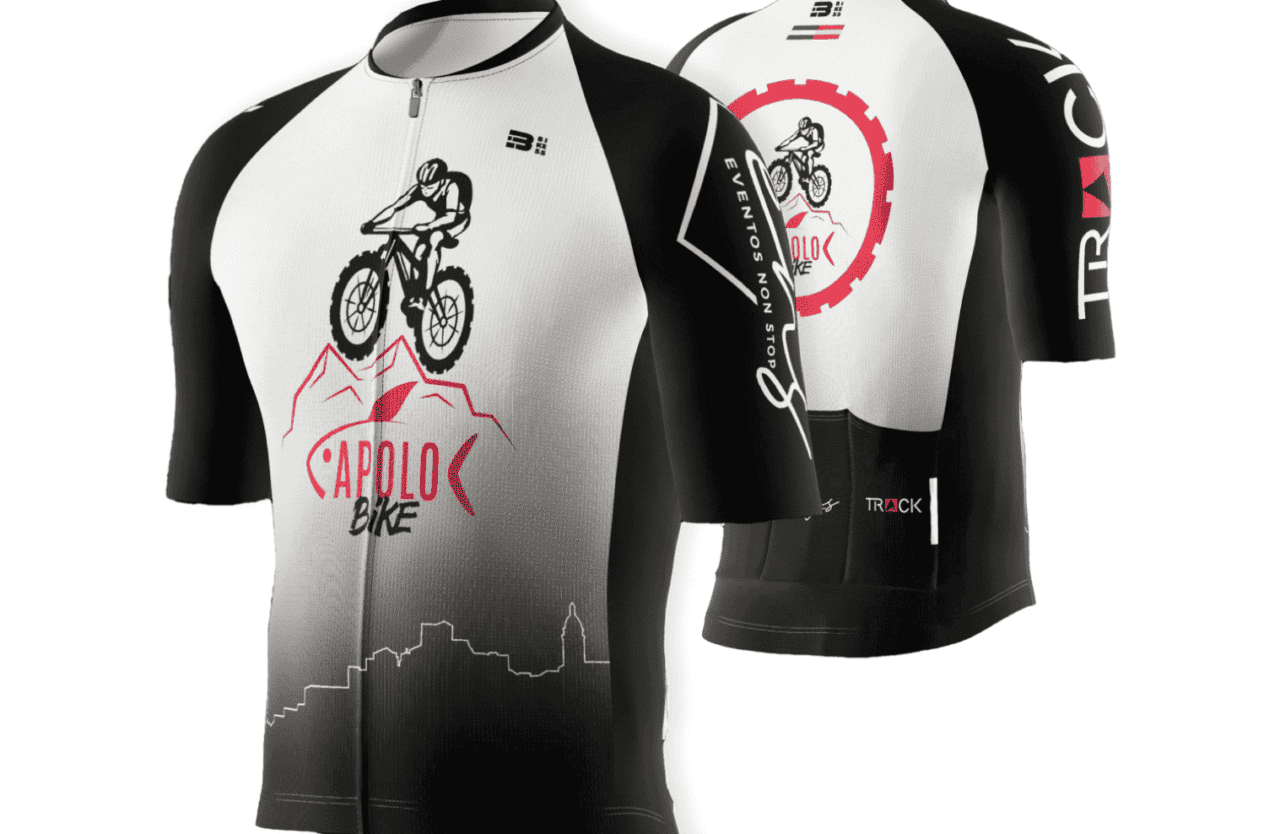 Graphic material
We adjust the designs made to different graphic materials. Materials such as gifts, backpacks or t-shirts with the logo.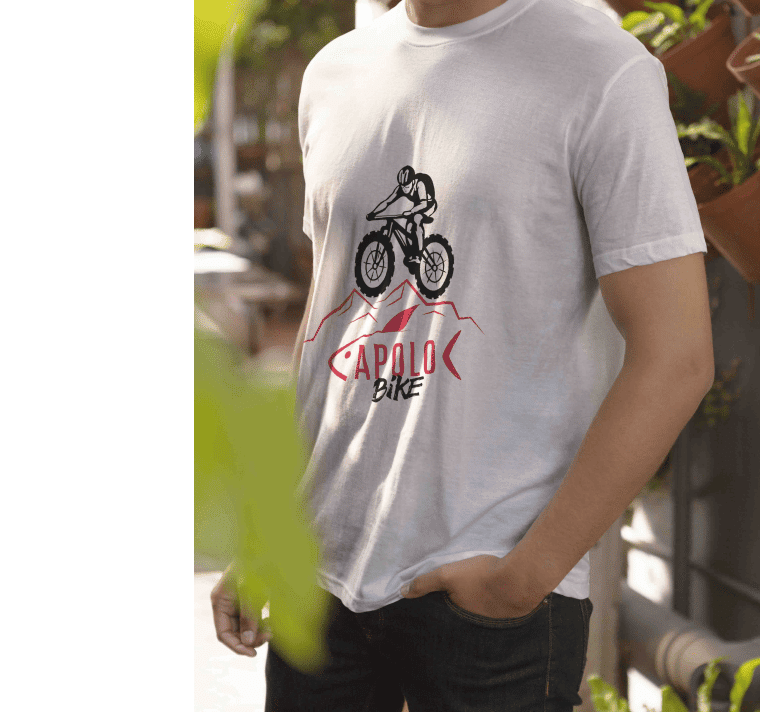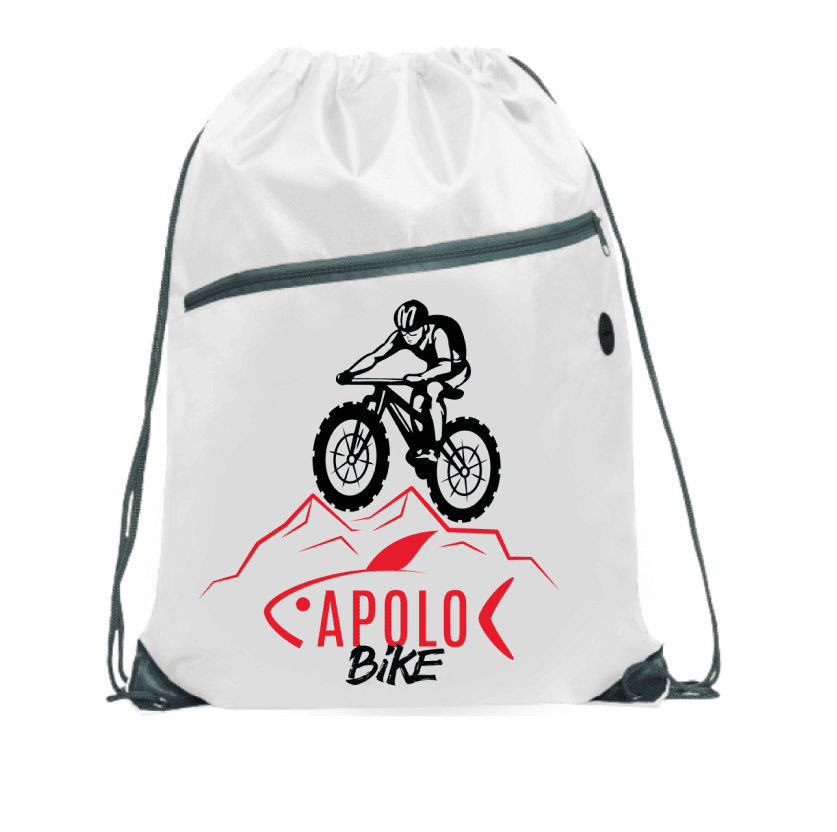 Web design
For Apolo Bike, we have created a website aimed at its main objective, to inform and get participants, that is why its clean and efficient structure for the user.
The web design is modern and adapted to any device, where white and red colors predominate. The design was made from scratch and totally customized.
It is a very visual website with informative images and videos, together with the companies that will collaborate with the race and are sponsors.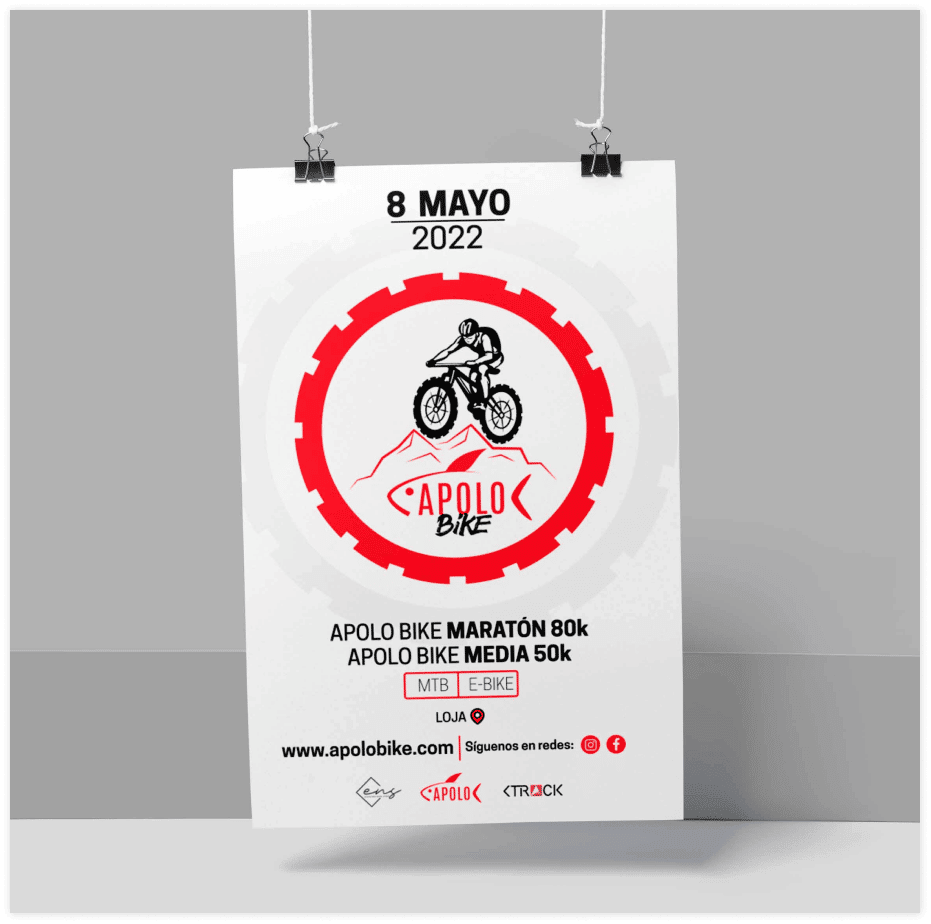 We manage the Apolo Bike networks. We communicate on Instagram and Facebook all the news and information about the race.
We make personalized designs for your communication, creating a community of followers who will attend the race both as participants and to enjoy this great day.
With each publication we update the information of the event, we give tips and techniques to be able to achieve a good performance when participating.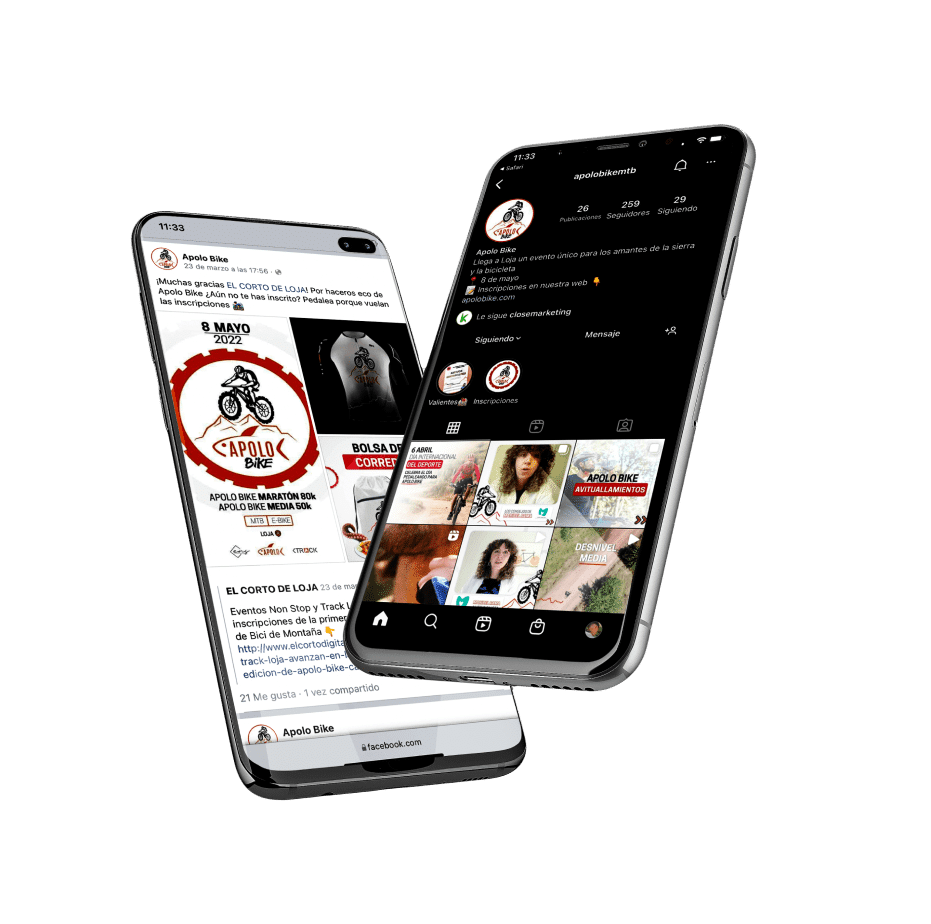 What do you think of this project?
If you want to shape your brand and translate it into a modern website like Apolo Bike….