These are our main services as a Marketing Agency in Granada.
Custom development and programming in WordPress, the most popular and easy-to-use content manager. We create modern and highly usable websites.
Estamos especializados en crear identidades en Internet. que es hoy en día un canal de comunicación esencial que nos permite atraer a nuevos clientes interesados en nuestros servicios.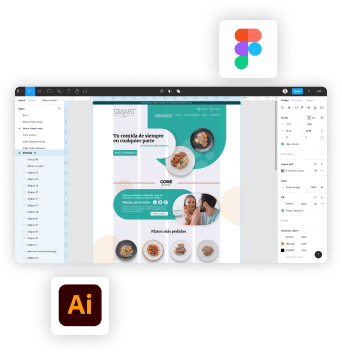 Somos tu empresa de marketing online en Granada. Optimizamos tu web con SEO, Contenidos, Redes y Mantenimiento para que consigas más clientes.
Online Advertising is direct advertising, expressly aimed at your potential customers, instantly measurable and with the possibility of being optimized at any time.
Somos tu agencia de comunicación multimedia Granada. Seduce, capta y convence a tus clientes que deben elegirte a ti con contenido multimedia.
At Closemarketing we create a renewed, updated and attractive image for your business. Improve your image to customers and generate new ones.