These are our main services as a Marketing Agency in Granada.
Custom development and programming in WordPress, the most popular and easy-to-use content manager. We create modern and highly usable websites.
We are specialized in creating identities on the Internet. which is today an essential communication channel that allows us to attract new clients interested in our services.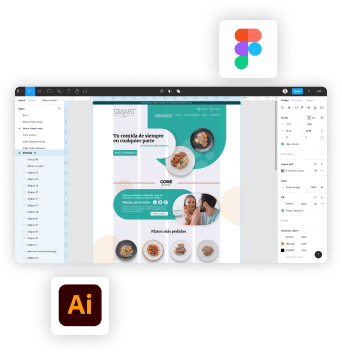 We are your online marketing company in Granada. We optimize your website with SEO, Content, Networks and Maintenance so that you get more customers.
Online Advertising is direct advertising, expressly aimed at your potential customers, instantly measurable and with the possibility of being optimized at any time.
We are your multimedia communication agency Granada. Seduce, capture and convince your customers that they should choose you with multimedia content.
At Closemarketing we create a renewed, updated and attractive image for your business. Improve your image to customers and generate new ones.