Design by GranadaPhoto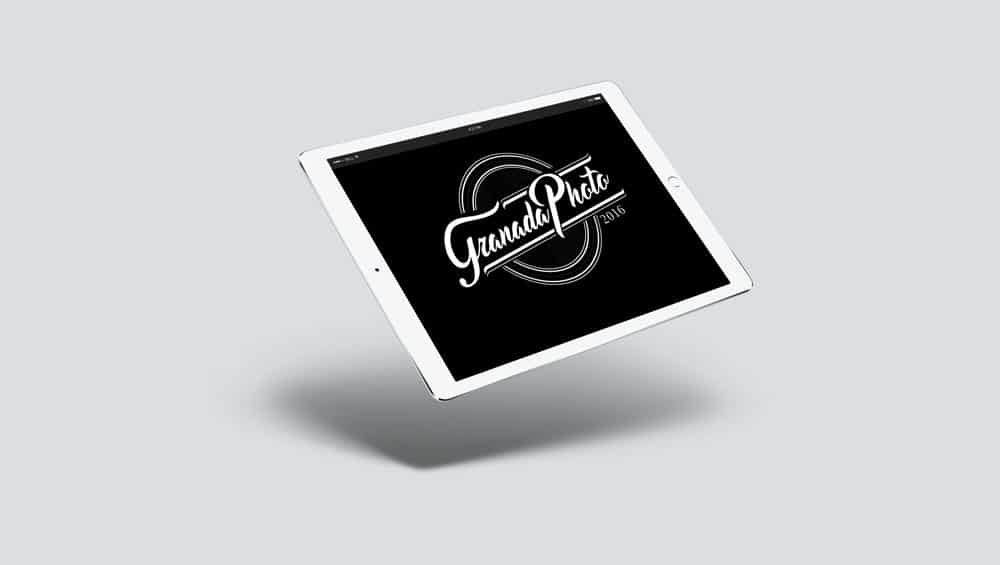 For the design of the corporate identity of the congress, black tones were decided as a corporate color , because that color reminds us of the camera. In addition, black gives the event the touch of elegance and professionalism that the client was looking for.
When making the logo, we rely on the focus mark that the objectives have.
For the typography , a handwritten one was decided, since it gave the logo a retro touch due to the circular shape of the background.
Posters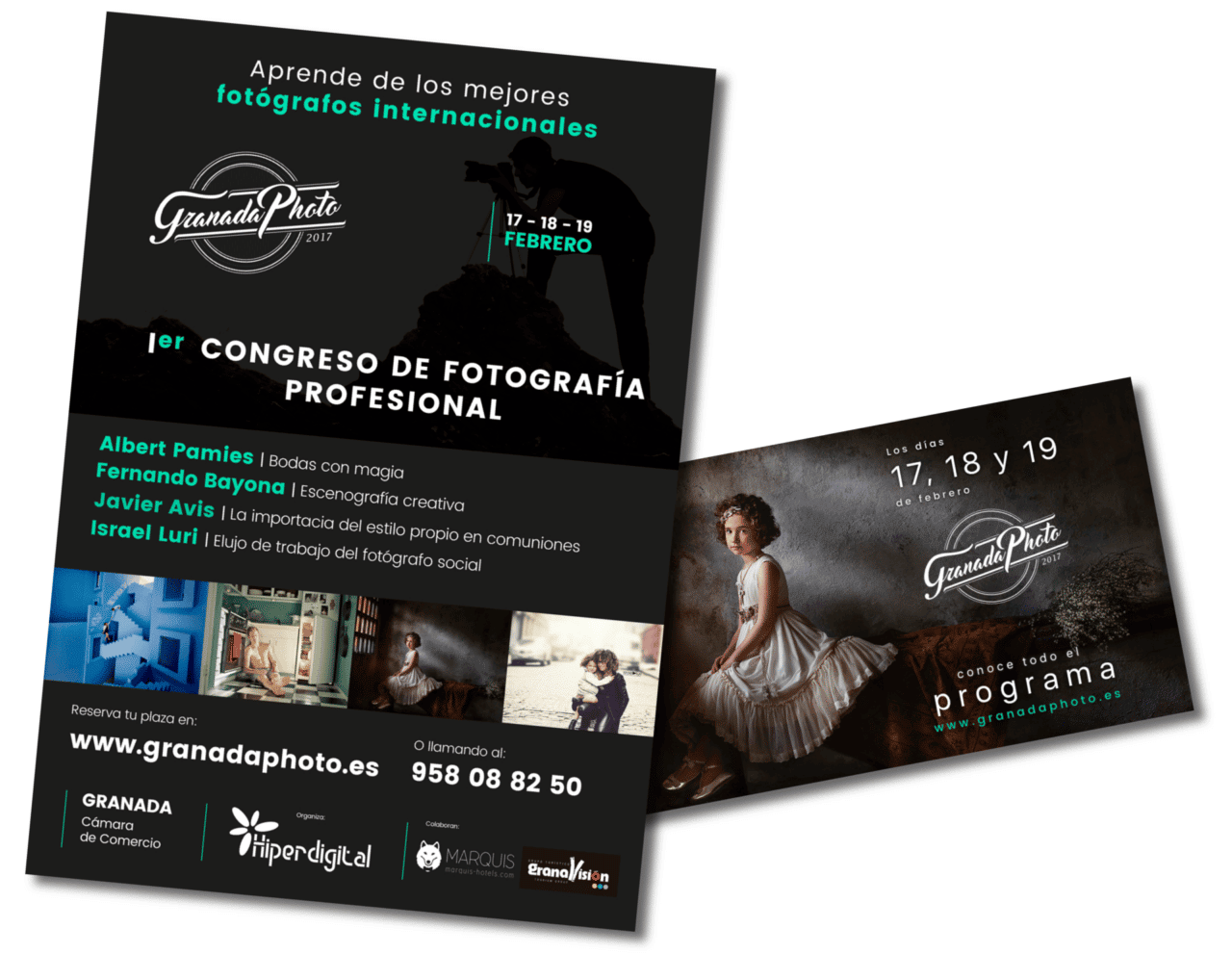 Web Design
When designing the website, the client wanted a place where they could showcase their event and where tickets could be booked. With this, we decided to give a lot of importance to the home, in which we summarized the entire event in an attractive way so that people would be interested in booking tickets.