San Mamés is a football stadium located in Bilbao where Athletic Club has played for most of history. From Aramark, they wanted to advertise through the design of their online tavern to enjoy the best food while you enjoy the game.
We develop their graphic line in order to enhance the knowledge of this service, their products and the promotions they have at all times. The compositions are designed from the clarity of the message and be visually attractive.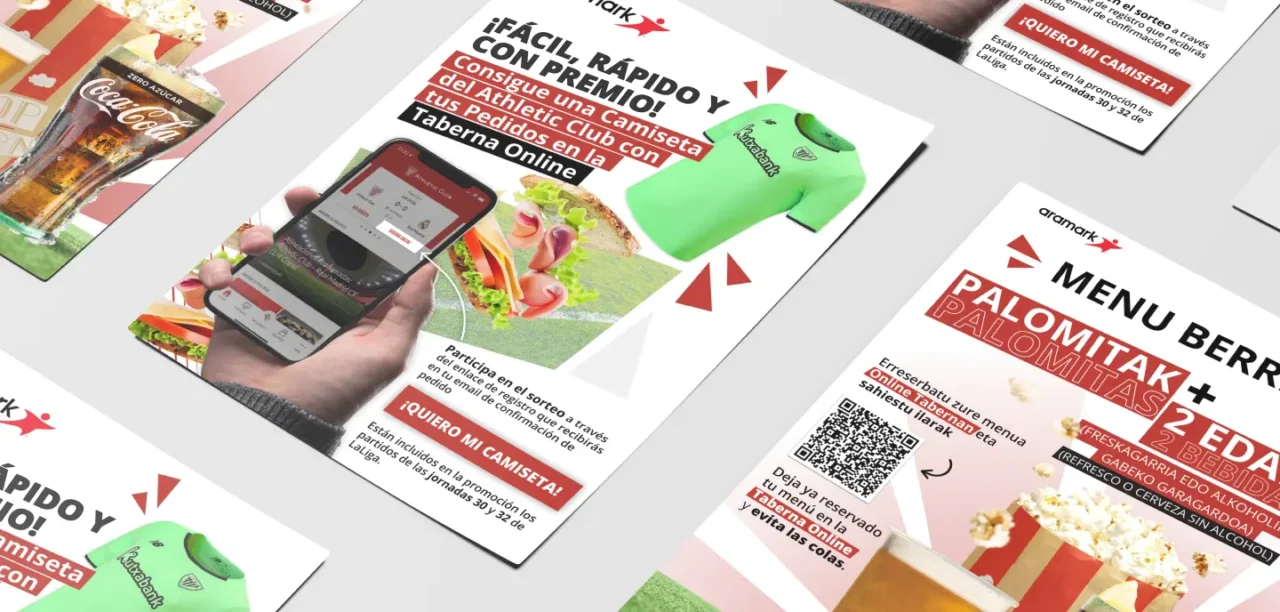 Design
To design their creatives we use images that refer to football, bright colors and common to those of Athletic Club to attract the attention of the public and graphic elements that generate a sense of movement and dynamism.
Being a stadium located in Bilbao, we also adapt the creatives to Basque.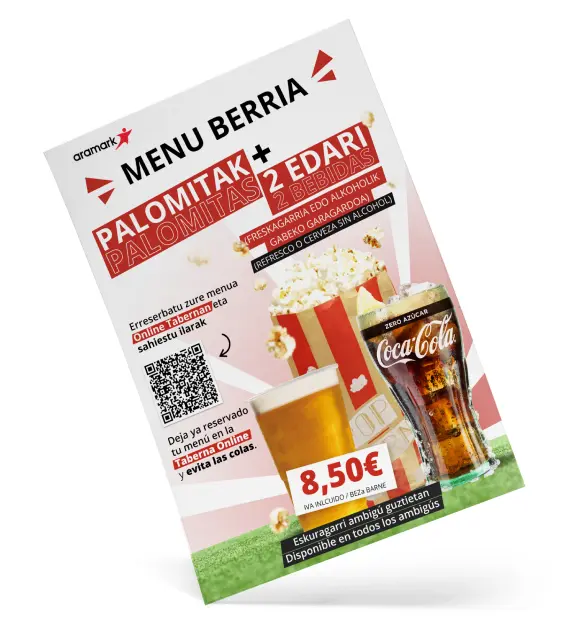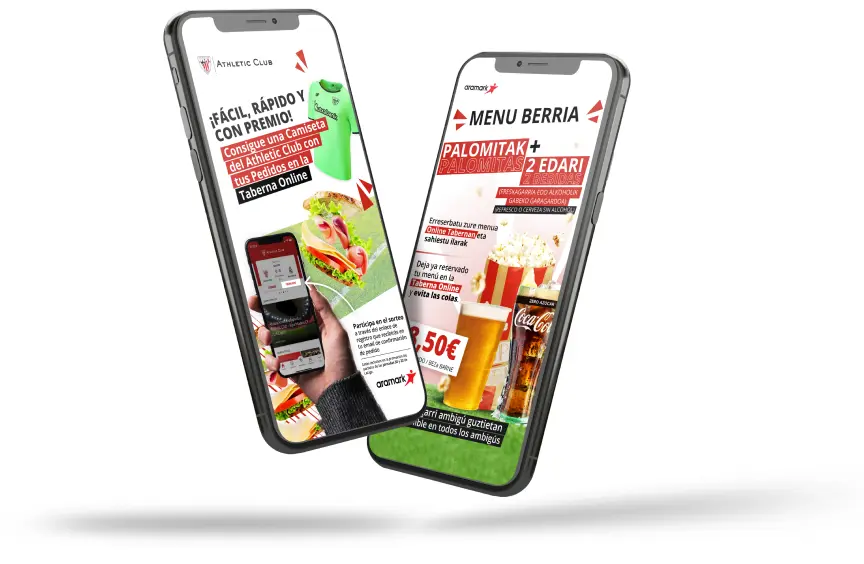 We developed the design thinking about the different supports to which we were going to adjust it. Therefore, it is important to think about a scalable design for the San Mamés stadium.
Among the different media we used is the newsletter, banner for newsletters, videos for the match scores and adaptations for social networks.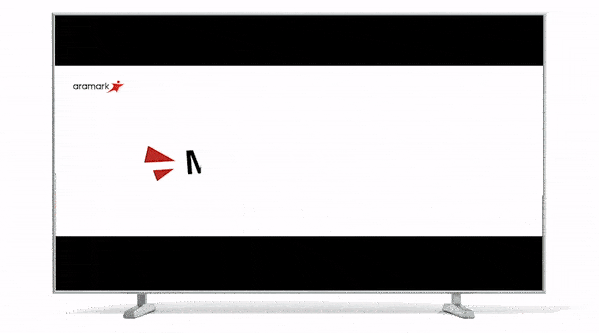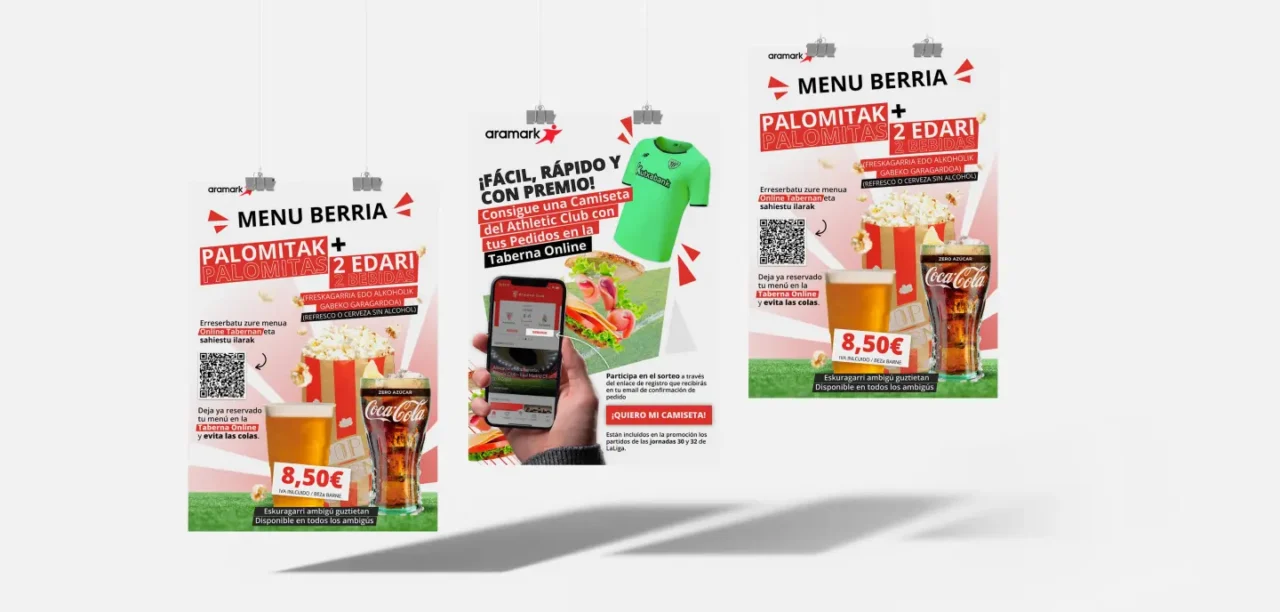 What do you think of this project?
If you want groundbreaking designs like those of San Mamés…