The International School of Mediation is a leading school in Masters and online specialties in Mediation and Conflict Management. The school needed a new visual image with a website that captured its identity.
And that's what we did! We create an innovative and minimalist website where its corporate colors predominate and it is also easy to navigate, find the content and is optimized.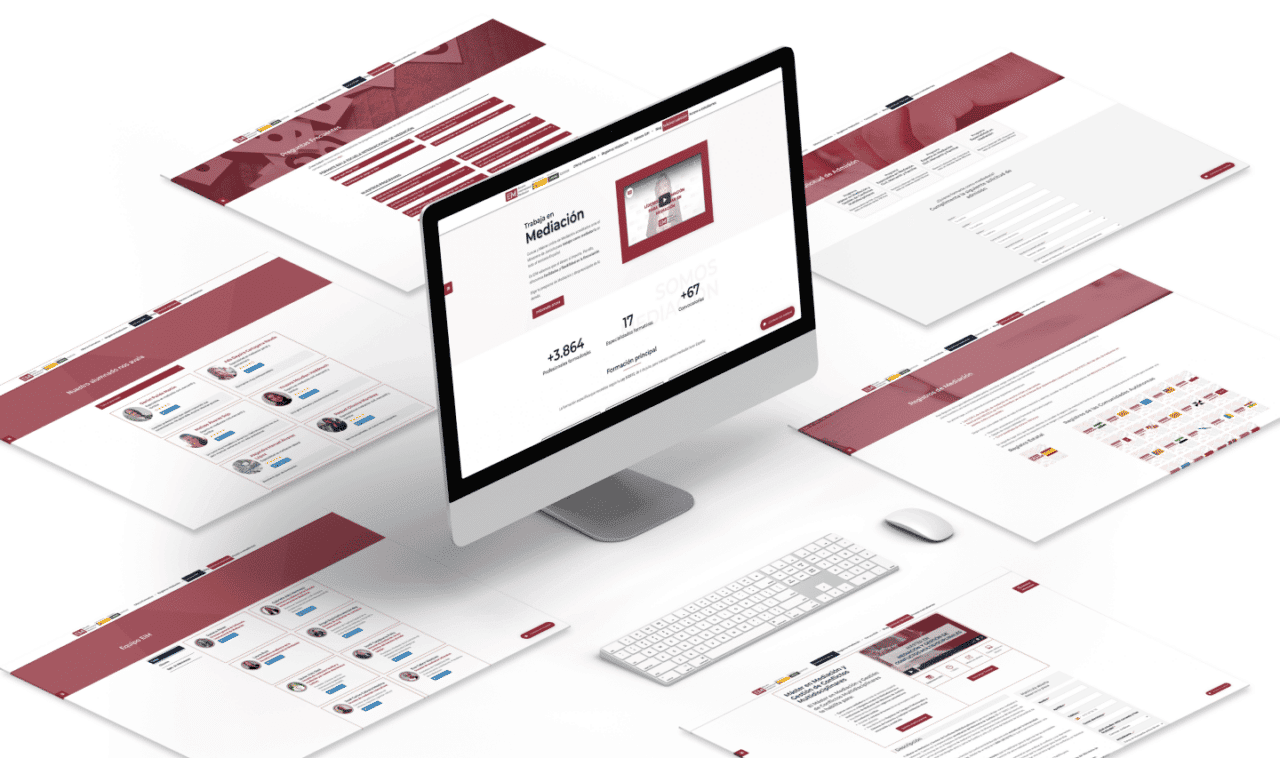 Web structure
We distribute the website in relation to the training offer they offer. In this way the client will be able to find what he needs in a quick and simple way.
This website is perfectly designed for use on both computer and SmartPhone. This way customers will be able to access it from any device.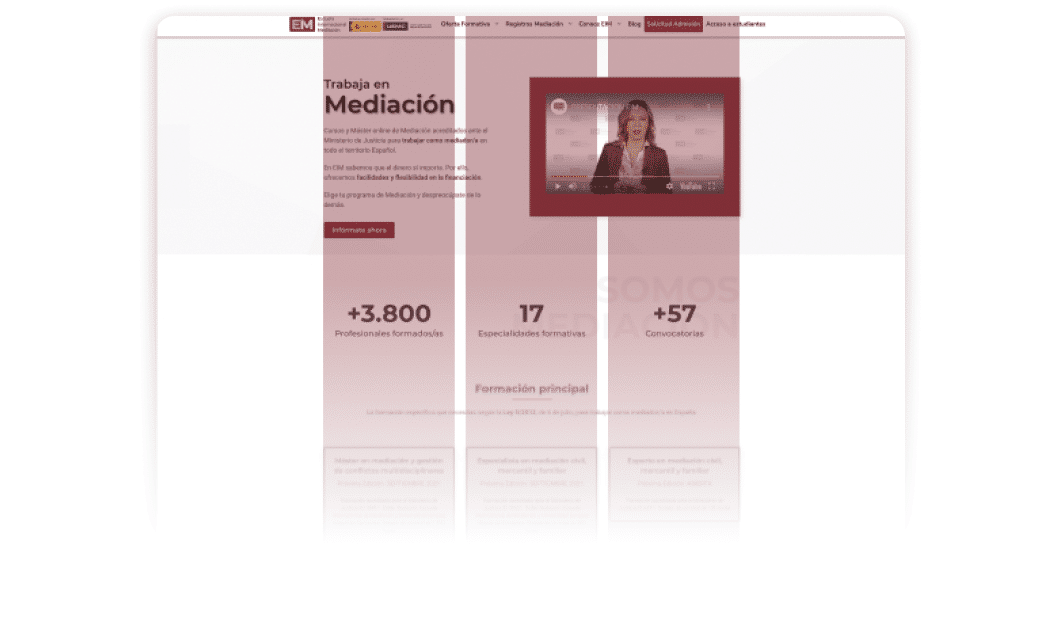 Custom Fields
The website has Custom Post Types adapted to the needs of the web to facilitate its structure and ordering. In addition to meta values that allow you to connect different sections.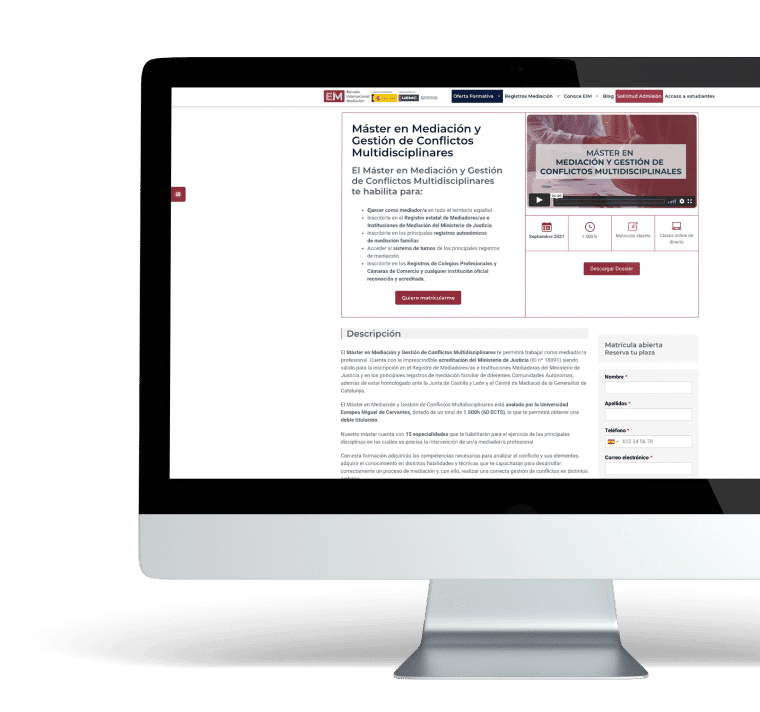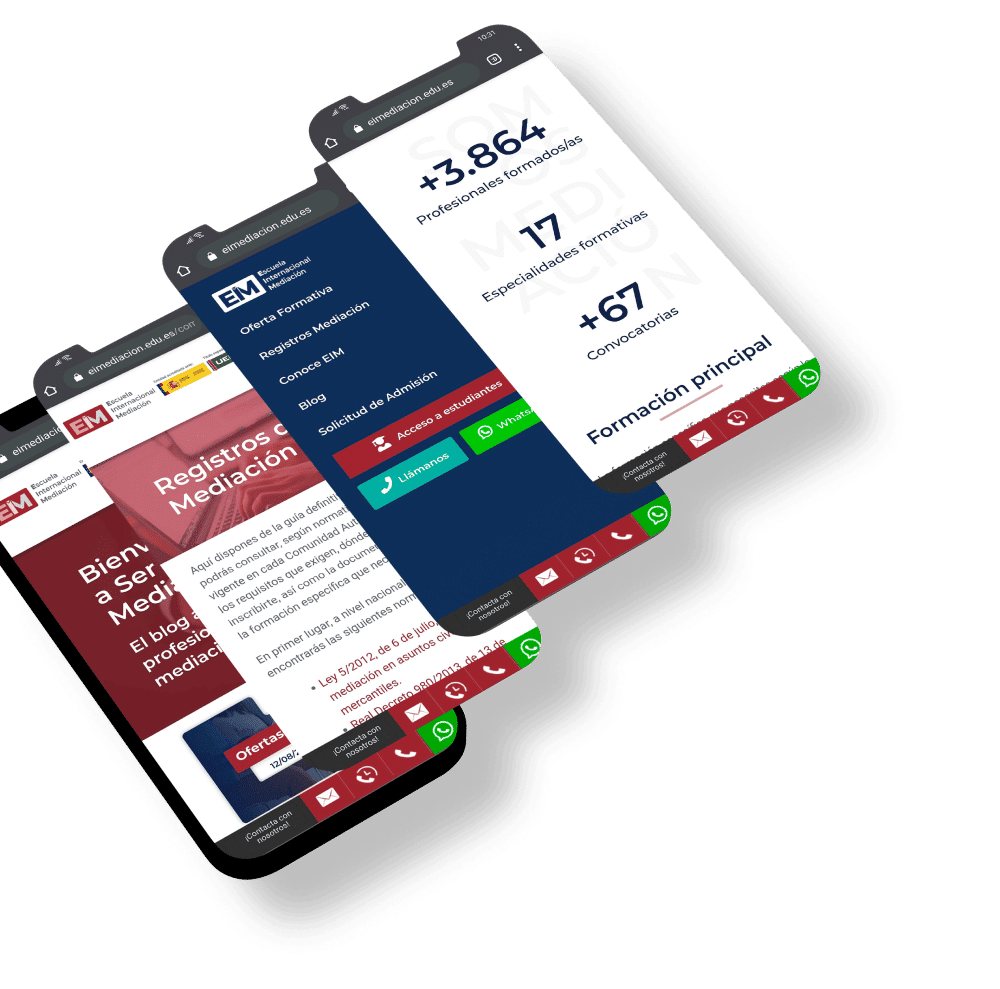 Web design
A fully functional and attractive web 3.0 was created for the client. The design was developed from scratch totally customized for the client.

We find the corporate colors red and white on a white background. These colors allow to highlight the key points where the user has to pay attention.
What do you think of this project?
If you want a development or a web design as cool as the International School of Mediation…