Jamones Nicolás is a family business that started since Nicolás and his wife set up a small food store in the 50s. The business was growing and is currently fully specialized with the aim of taking its hams and sausages to the rest of Spain.
We carry out this web design, in order to visually enhance the main product of this company, ham, and the added value generated by the quality and origin of the products of this family business.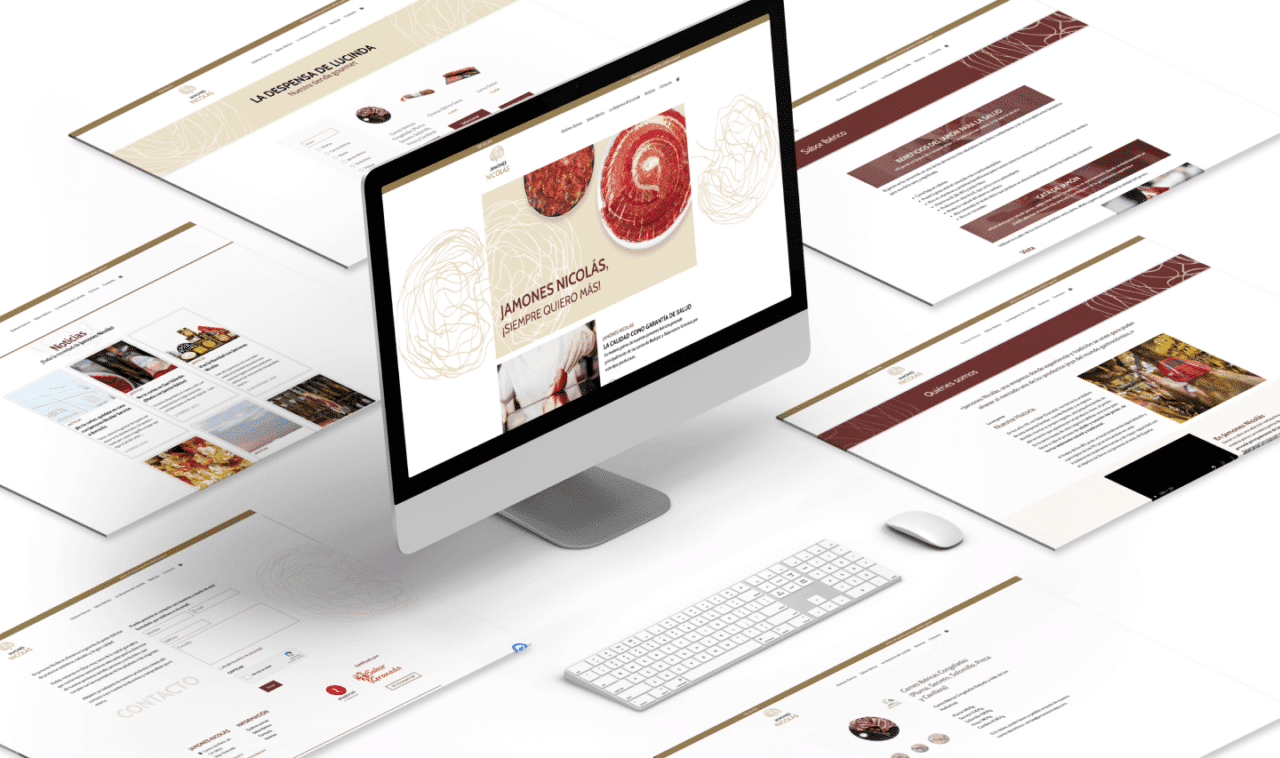 Web structure
We found a website structured in 4 columns with the aim of offering a complete content website regarding the store and its products.
As for the pages, we find two large sections which will be the focus of web browsing: The pantry of Lucinda, which refers to the online store and the News.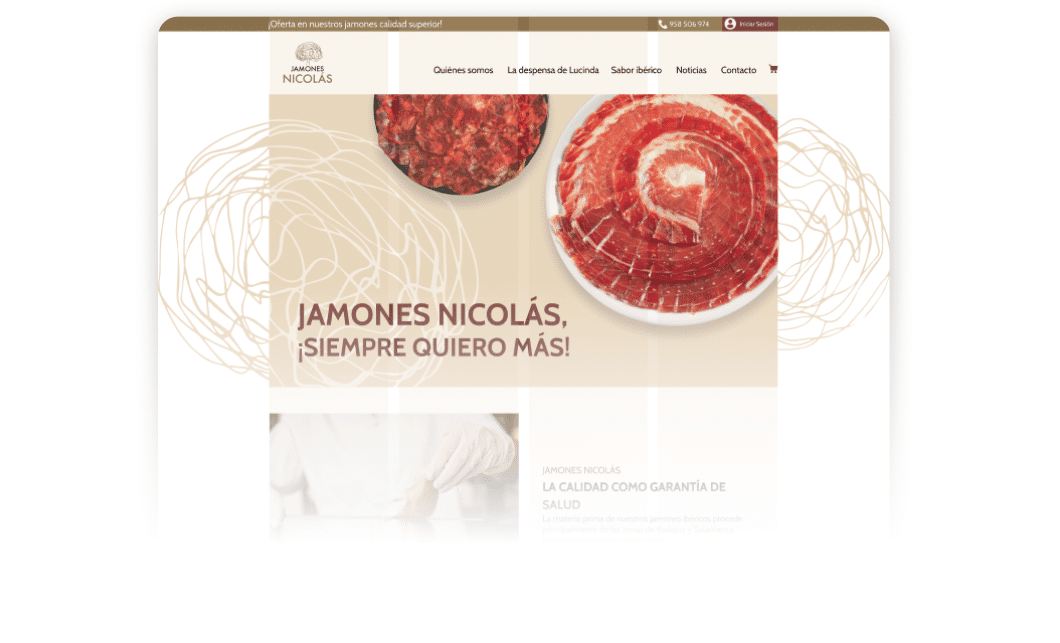 WooCommerce
We use the most popular stock manager in E-commerce. Thanks to this plugin you can manage, among other things, the orders, stock and sales of your business in a very simple way. For these and many other advantages we use WooCommerce.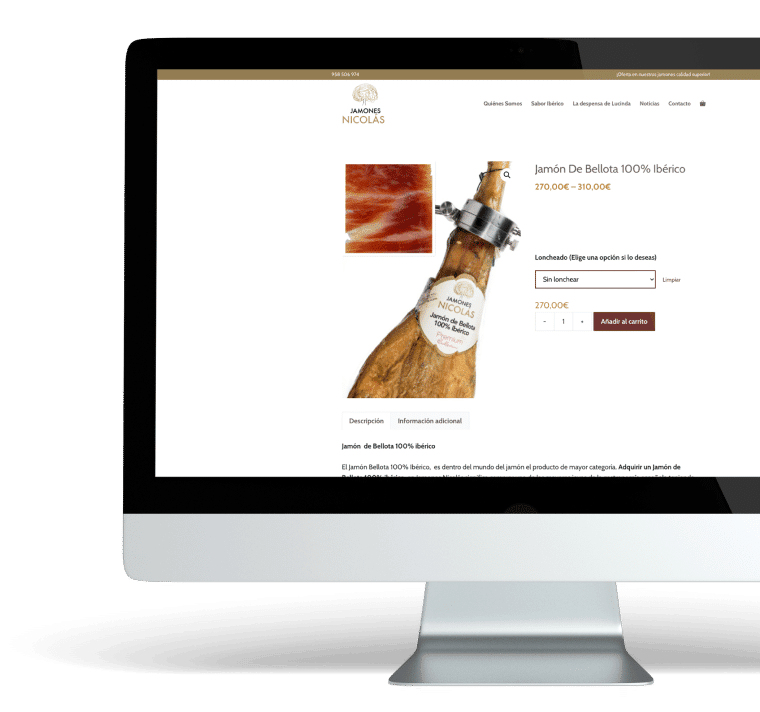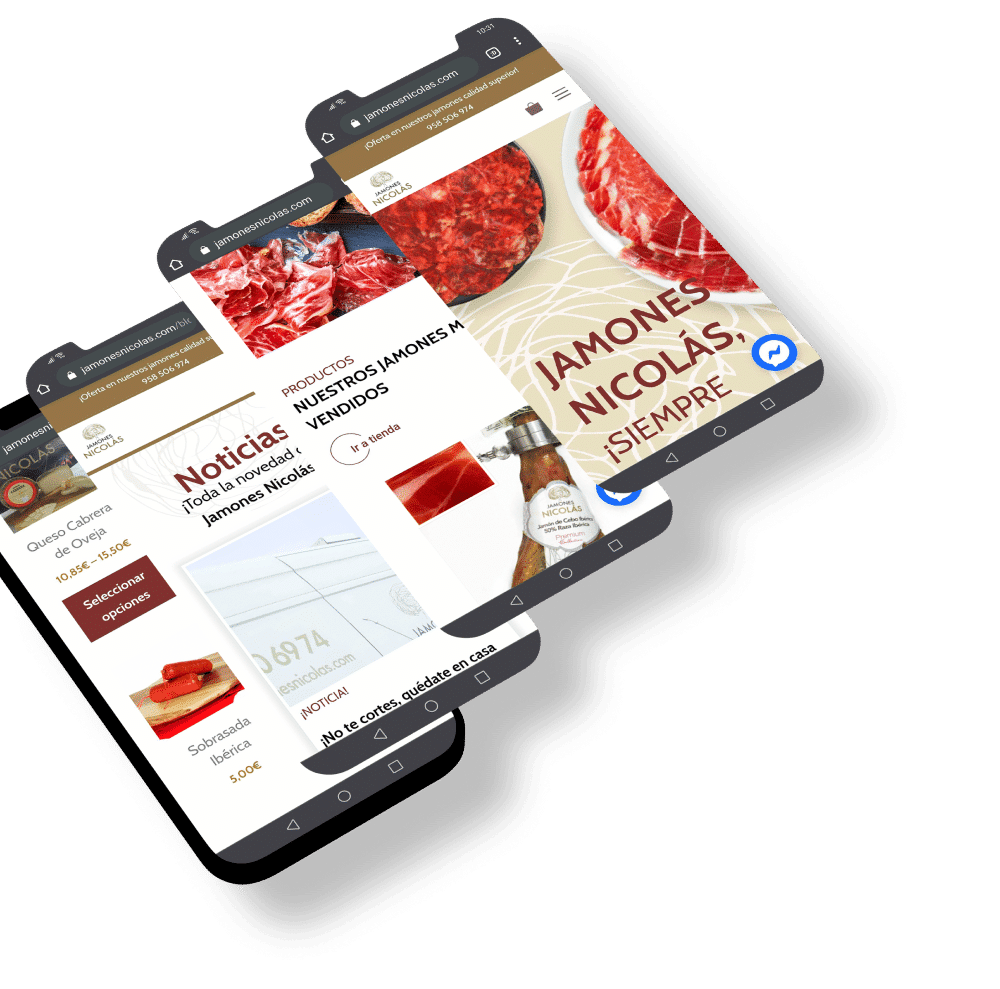 Web design
A fully functional and attractive web 3.0 was created for the client. The design was developed from scratch, totally customized for the client.

We found a simple and clean website, where white and earth colors predominate, giving the web a striking touch adapted to its corporate identity. We also find on different occasions the silhouette of a tree highlighting the brand and its logo. This also serves to give a decorative and differentiating touch to the web.
What do you think of this project?
If you want a web design as cool as that of Jamones Nicolás…