Comisiones Obreras de Cataluña is the website of the first trade union in Catalonia. It is a trade union organization to which they join voluntarily and in solidarity to defend their interests.
We make the web maintaining the identity of the company and covering its needs. It is a web 3.0 where we rely on visual content.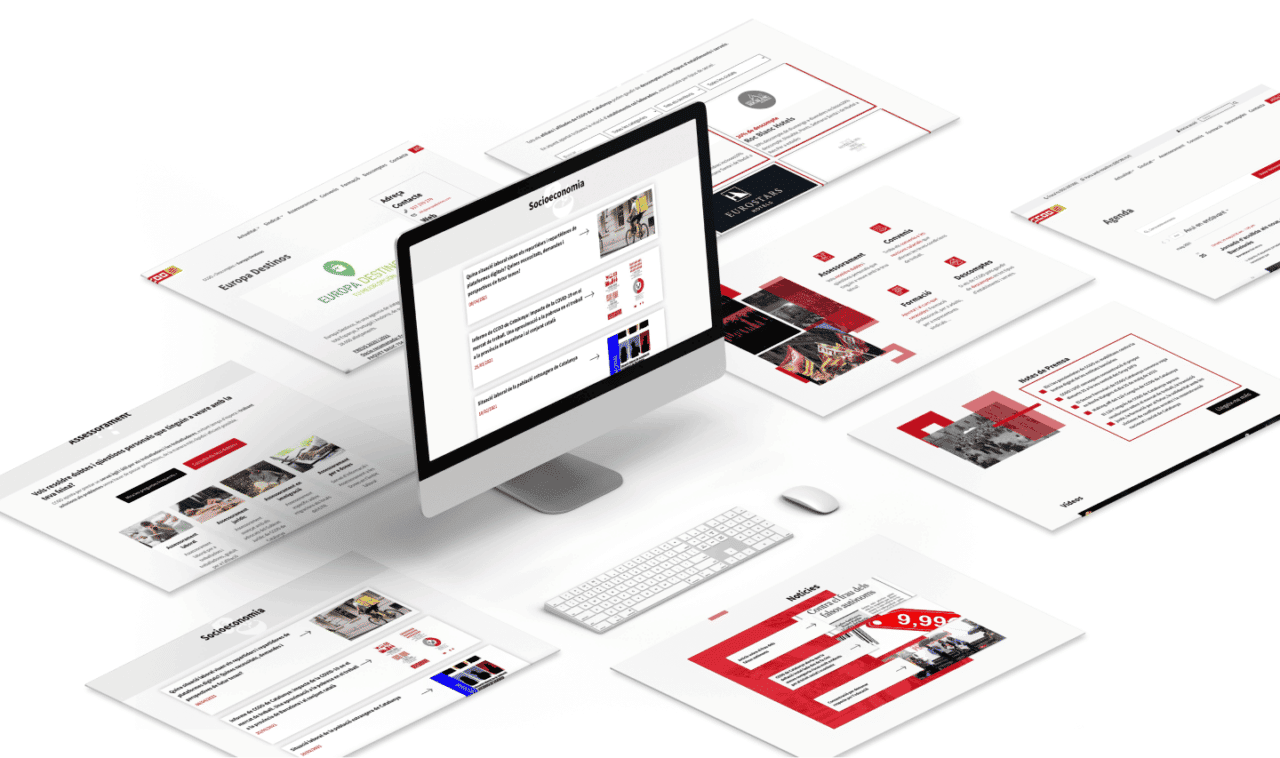 Web development
CCOO.cat belongs to a Multinetwork with Multisites, which has been created to measure for them. Do you know what Multinetwork is? It consists in that from the same installation you can manage several networks with different web pages, and in addition, we can have several sites sharing template and plugins. In addition, different plugins have been created to activate in each network depending on the needs of this.
Much of the development has been the creation of plugins that share all networks such as the customization of the 404 page, the buttons to share with social networks or a Gutenberg block plugin with custom designs. Do not forget the import of more than 35,000 thousand news and the programming of a search engine with connection to an API.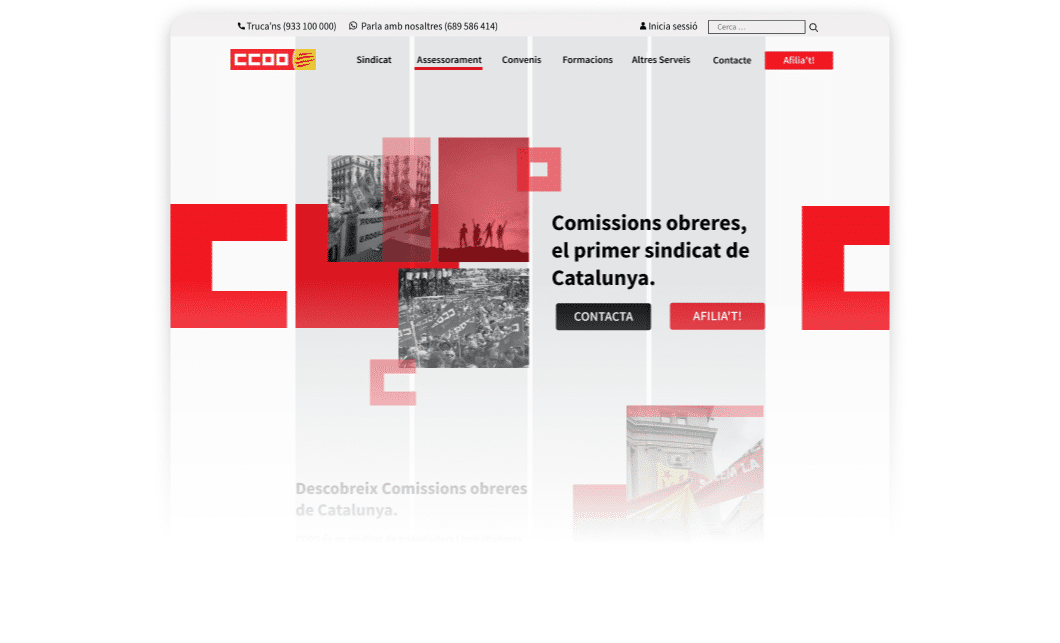 Web design
The website of CCOO.cat is minimalist, with a web design 3.0 where it is tried to suppress the use of images to organize the web through graphics. The complexity of the web has been that it is a very corporate website, it was sought to be different and when it was seen it had the branding of the company.
The identity and colors of the company are maintained. Through straight elements, the overlap of the visual of the content is played. We use blocks such as accordions, CPT and filters to make an experience more comfortable. The content of this website is very accessible.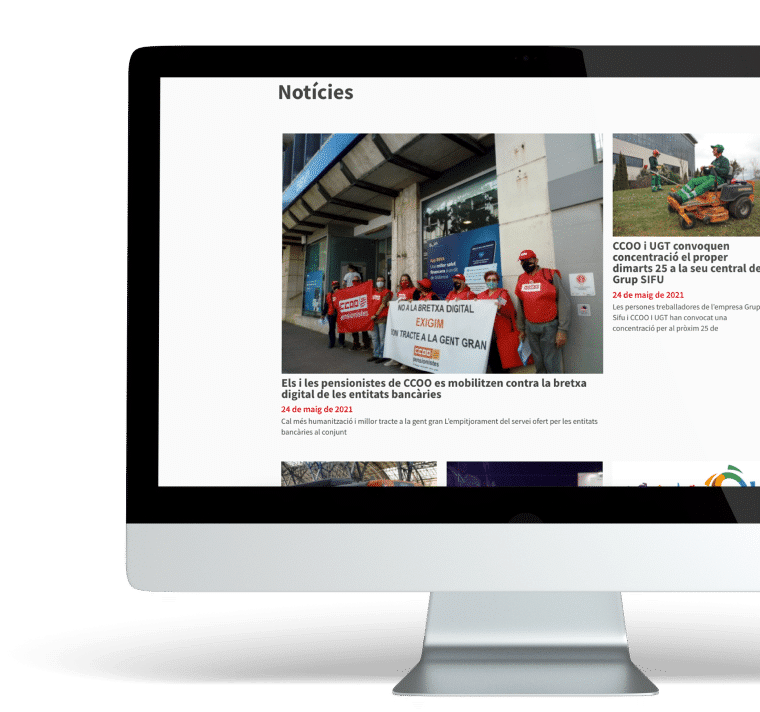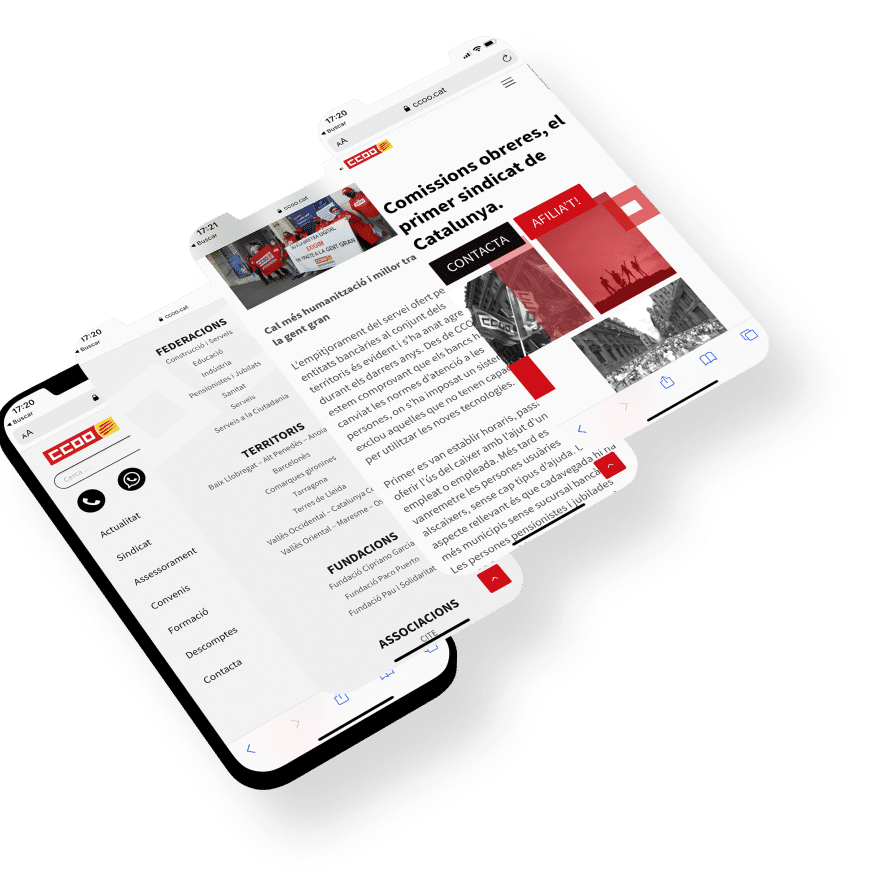 A tailor-made website, designed for the user
The main target for us was the user. That at all times you will find and understand the complexity of the structure of this website. It is a responsive website adapted to all devices completing the experience and making it 360 degrees.
Making a website like CCOO.cat to measure involves a complex development in which the searches, debugging and navigation that the user himself requires in a website like this are made simple.
What do you think of this project?
If you want a development as cool as CCOO.cat you just have to contact us.