Infoautónomos is a 100% online tax consultancy specialized in freelancers and SMEs. He promises that you save on your business, they help you avoid sanctions and above all they go with you 24 hours a day.
The Infoautónomos website was located in Django and we carried out a migration to WordPress from scratch. We have made a custom development , with a complete customization, custom blocks, good web performance and connection with your ERP through API for the capture of leads.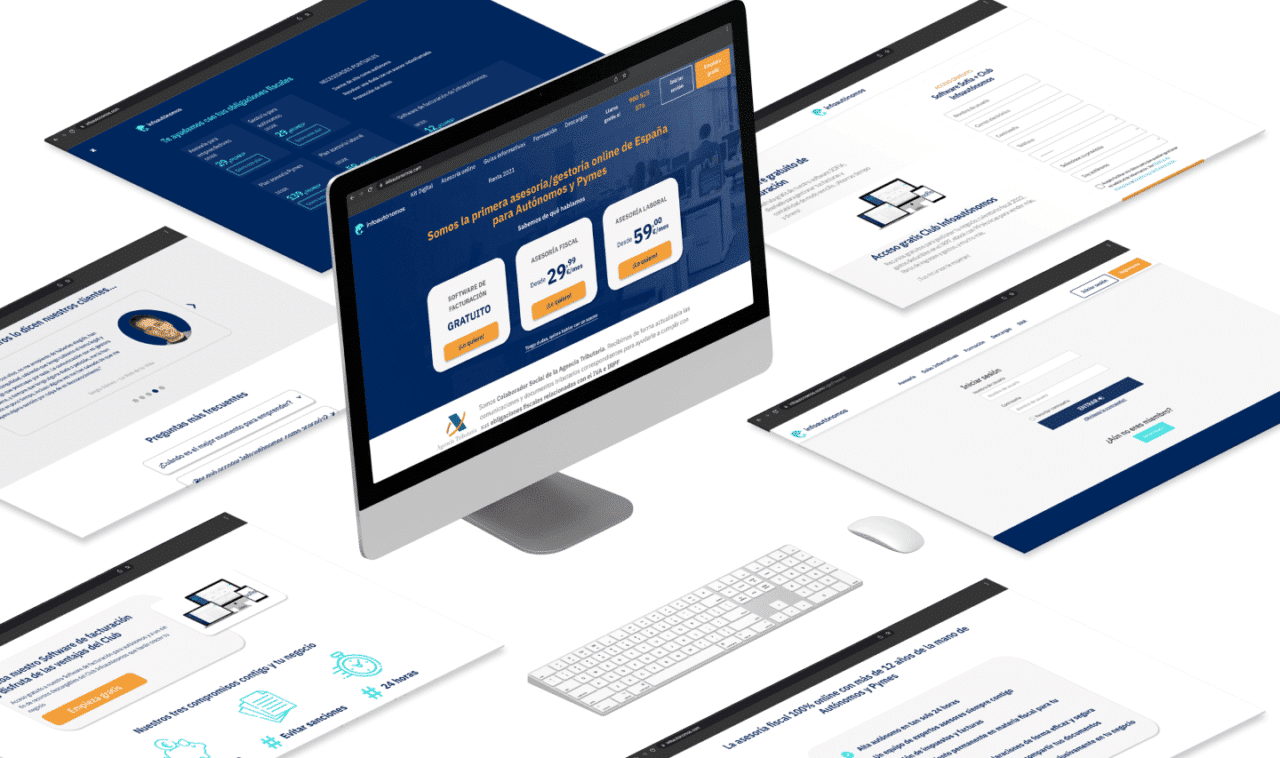 Migrating to WordPress
The migration to WordPress was decided by its advantages when making a website. WordPress is very versatile and has a huge market share. Custon Post Types have been created developed to improve the functionalities of the web creating a more intuitive navigation.
In addition to the migration, we worked on the theme and custom blocks. The customization of the theme was meticulously and completely elaborated from scratch, creating new blocks adapted to the web and the user.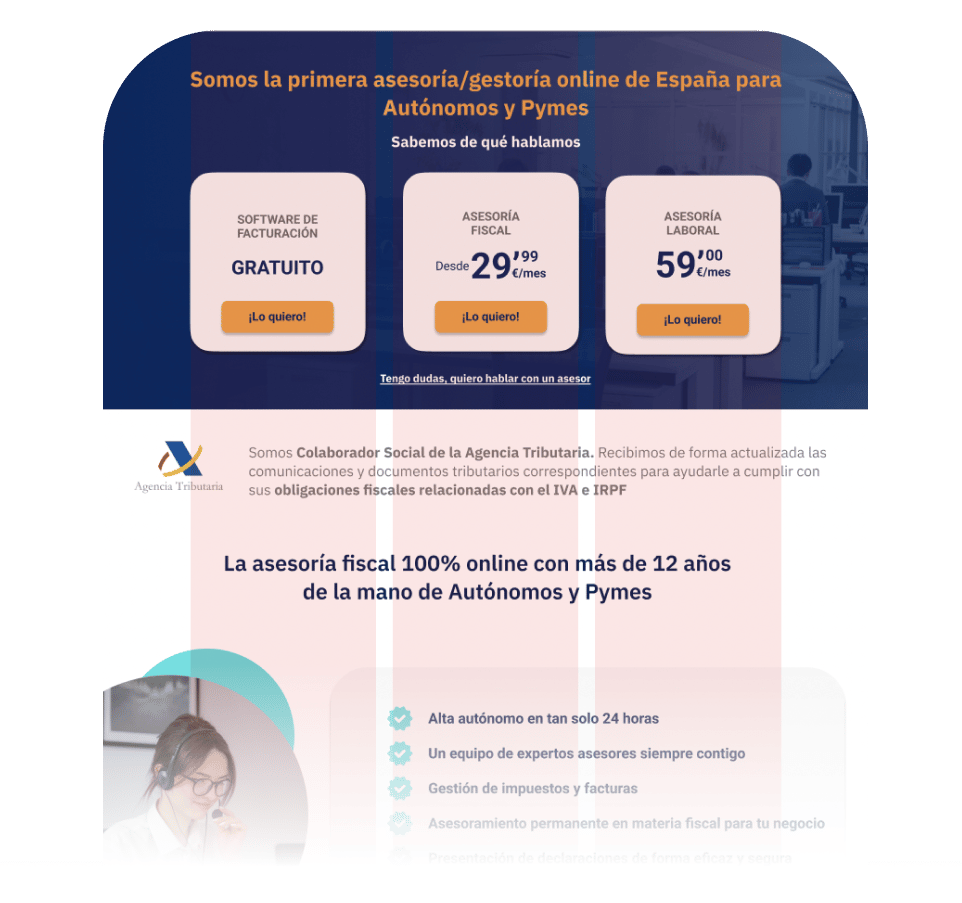 Connection with Odoo
A connection was developed with your ERP through API for lead capture, where all the data of the form is collected in an orderly and secure way.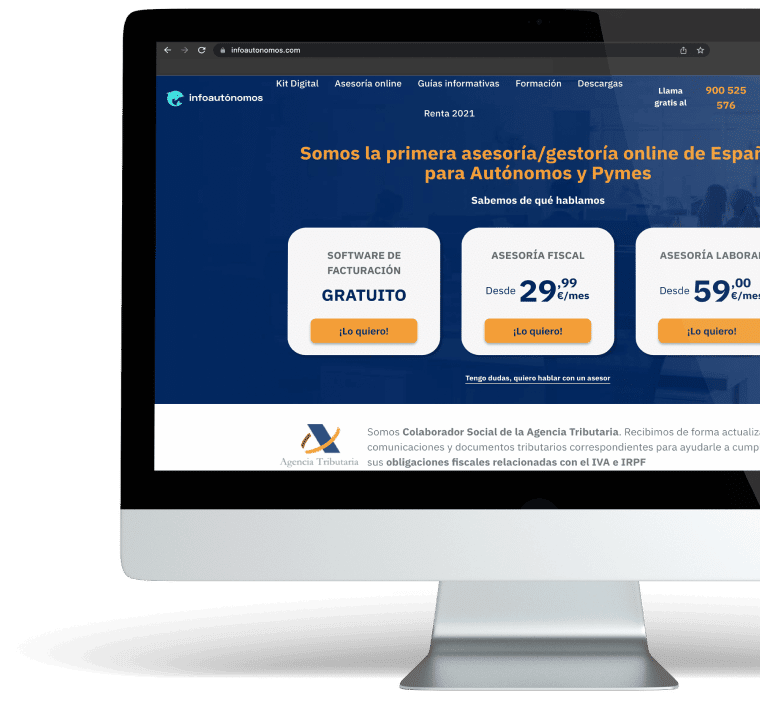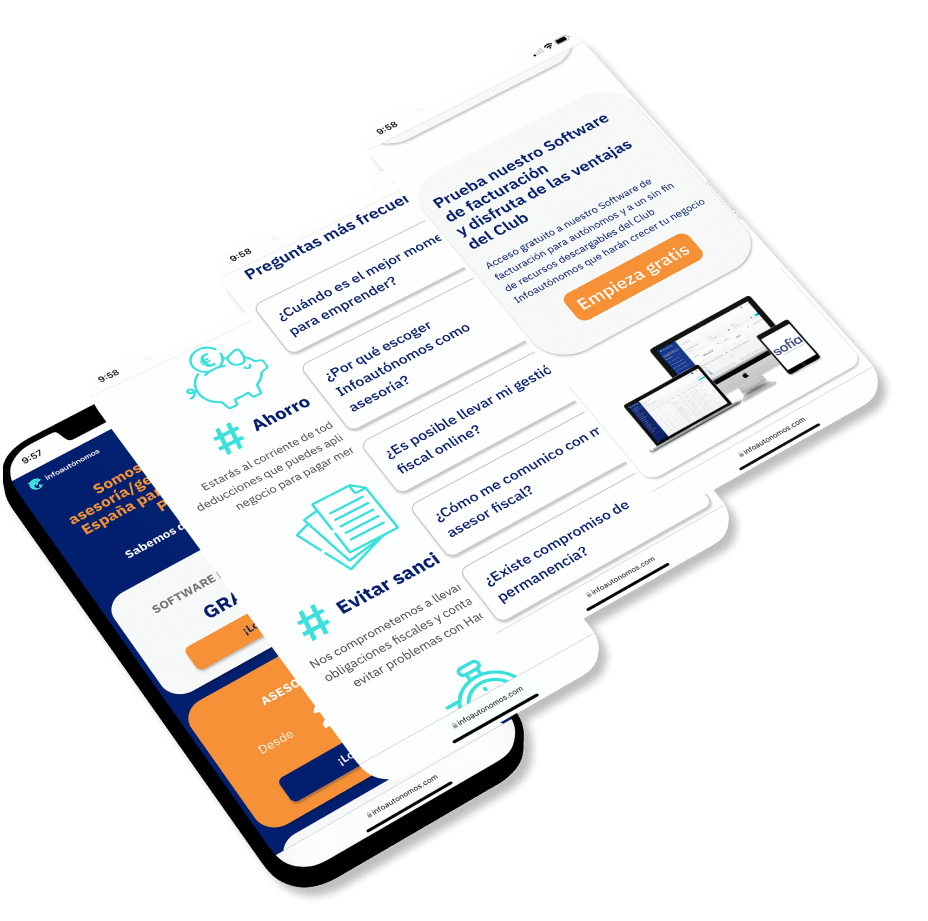 Web Performance
We have worked to optimize the entire website and achieve high performance. A loading time of 0.4 seconds and an overall performance of 96/100 have been achieved.
What do you think of this project?
If you want a change in your website as Infoautónomos…