Sagarme Servicios Jurídicos was born from the conviction that most people seek security and tranquility in their business, their work or in their family. It provides a legal solution to entrepreneurs and individuals on different matters.
We have carried out the corporate identity with the design of a logo that represents the company. In addition, we have designed and developed a website respecting their corporate identity and fully adapted to them.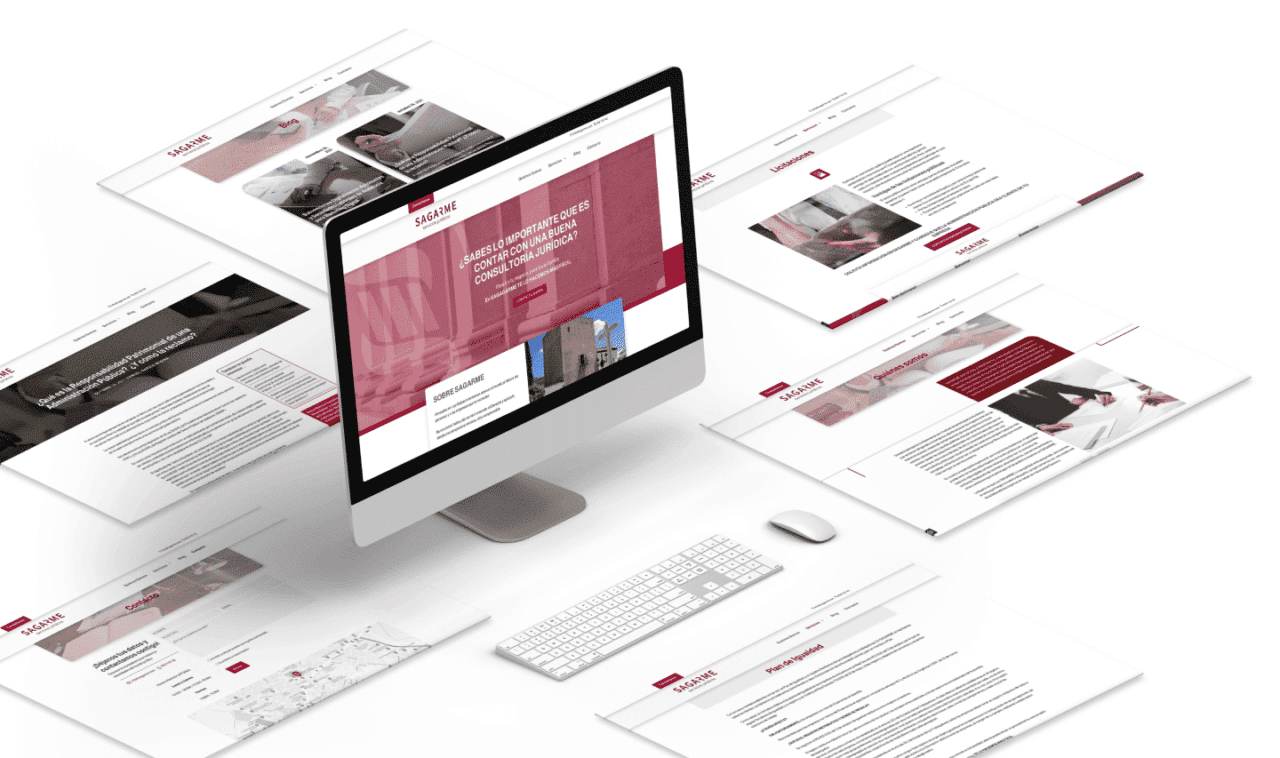 Web structure
It is organized on the Home page with a wake-up call, being the first thing that is visualized on the web, followed by a brief summary about them and all the services sorted by categories. A very pleasant and comfortable navigation is achieved throughout the web for the user.
After the Home page you can browse the different pages where we find the sections distributed in four, from the services, grouped and organized, the contact page, about us and the blog.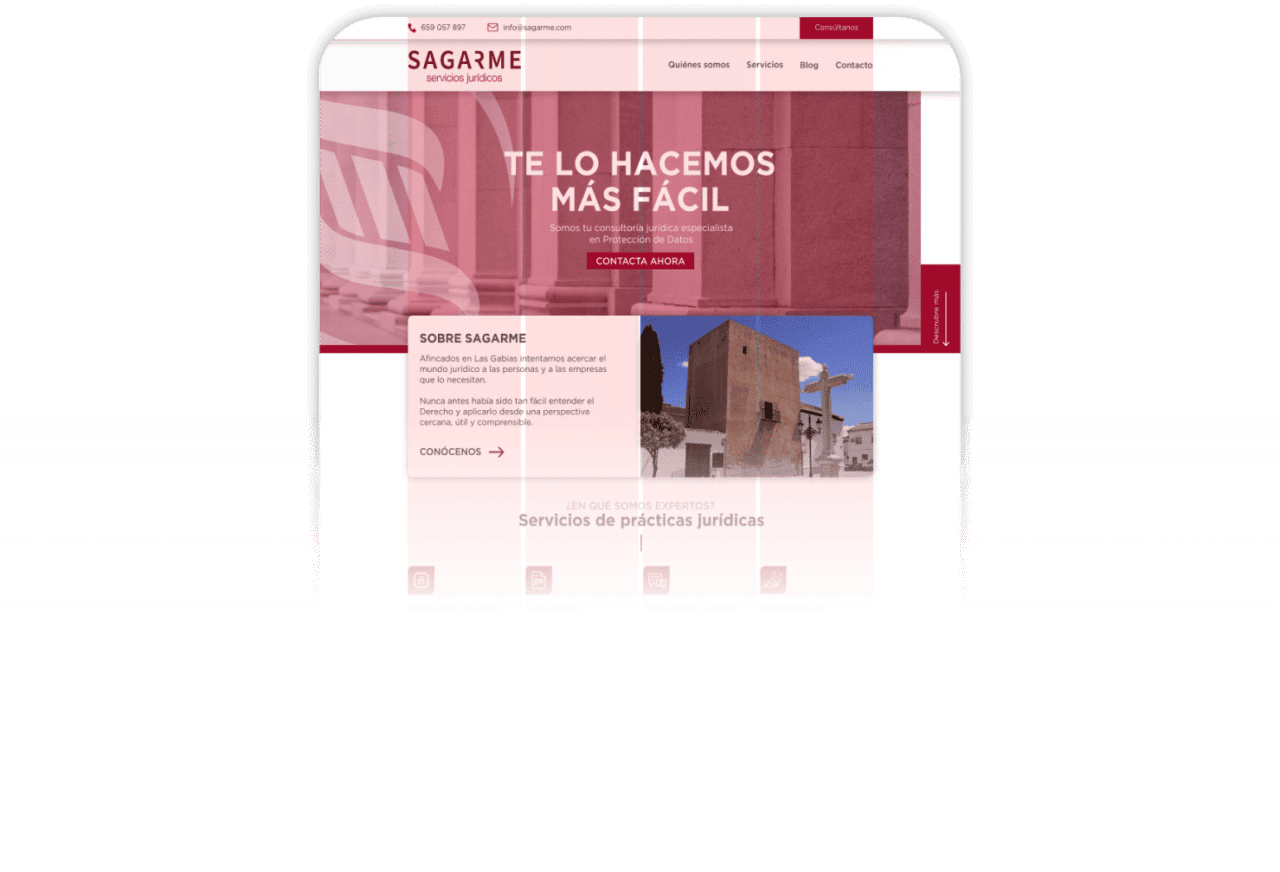 Custom development
We have carried out a totally personalized development to the client's liking, to achieve their objectives and that the browsing experience is unique.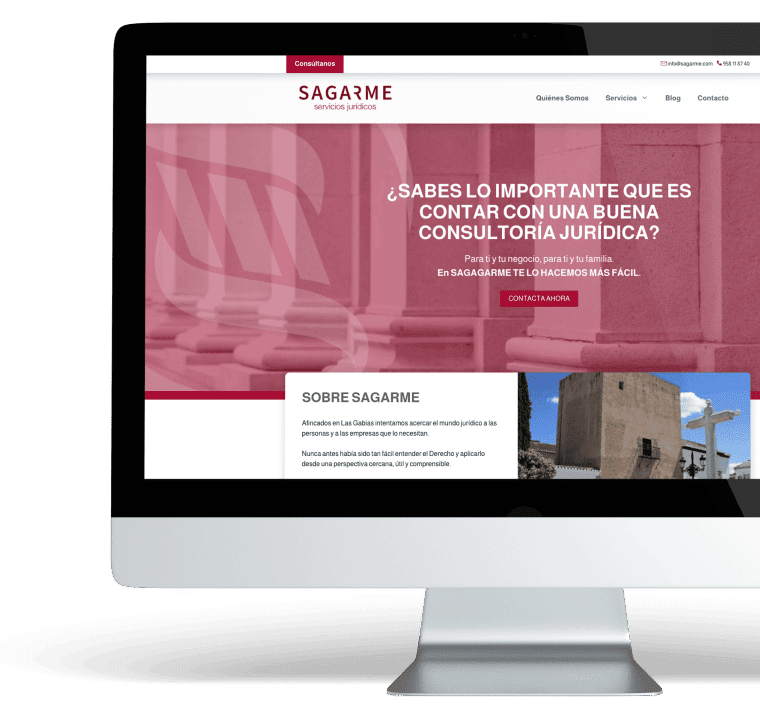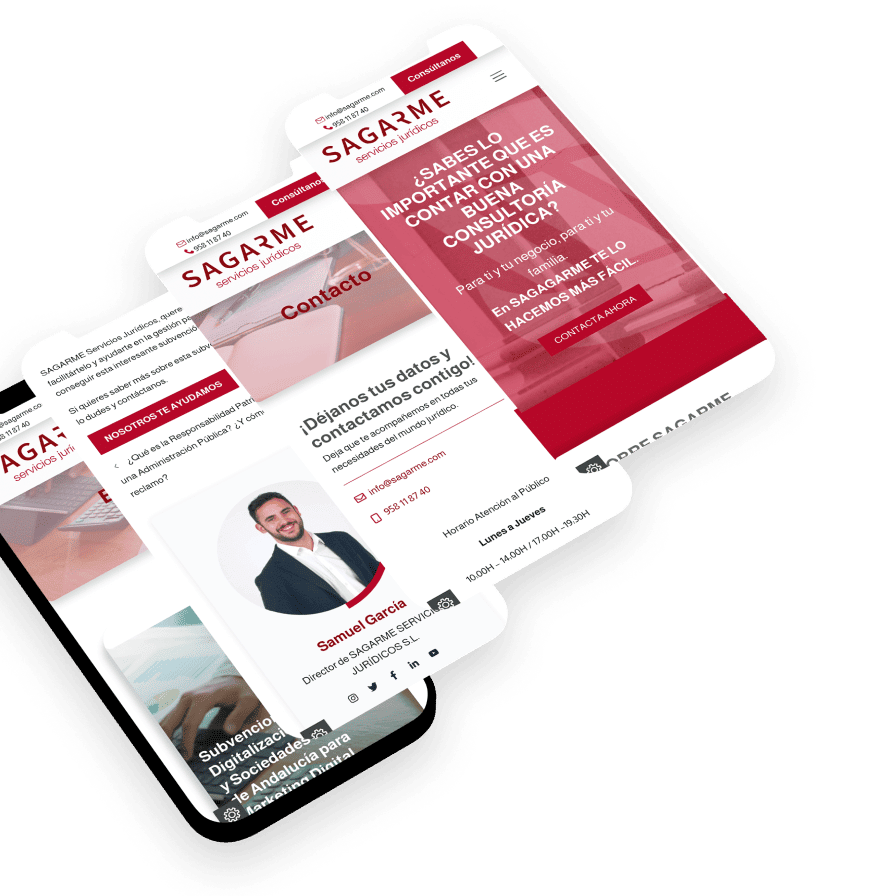 Web design
A fully functional and optimized web 3.0 was carried out on all devices. The design was developed totally customized. In addition to the elaboration of a logo adapted to the design.

We found a simple and clean website, where the red and white background colors that transmit that cleanliness and organization predominate. In addition, we can appreciate thanks to the distribution of the content the good interconnection between the different parts of the web.
Creation of corporate identity
We have designed the corporate identity of Sagarme, thought and cared for so that every detail is representative. Achieving a personality that transmits to the user tranquility and security, capturing the essence of the client on its website.
The logo has personality thanks to the selected typography, also next to the corporate colors we can see that they are in full harmony. Adapted for any customer need from business cards to official documents, transmitting its essence in any format.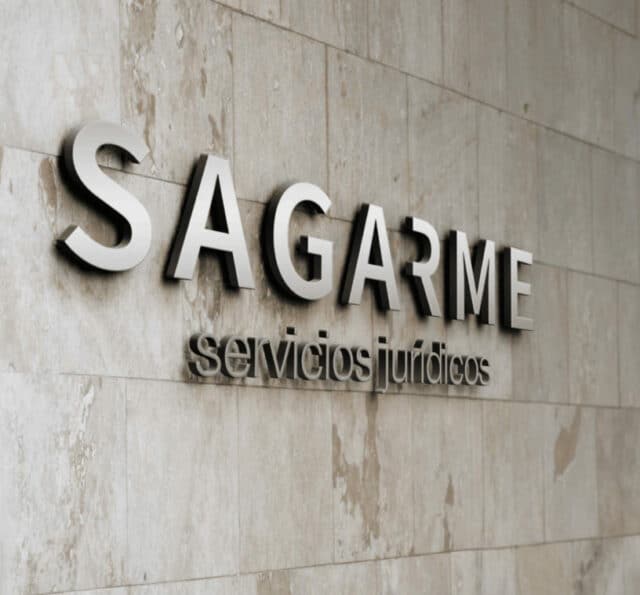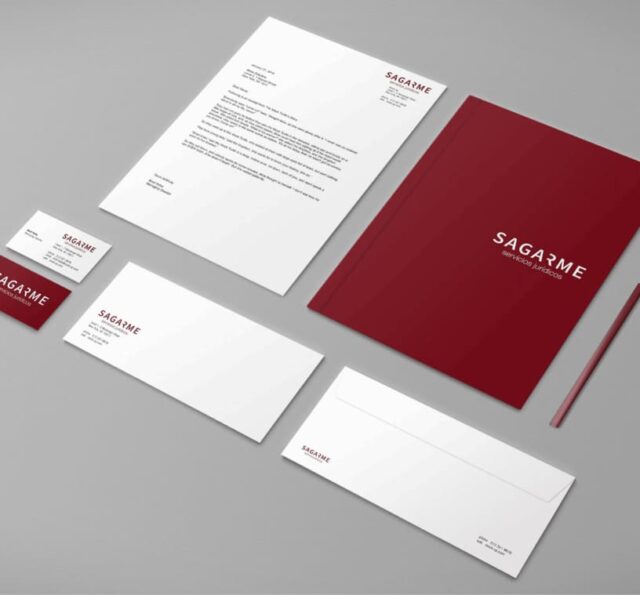 What do you think of this project?
If you want a web design as cool as Sagarme's….