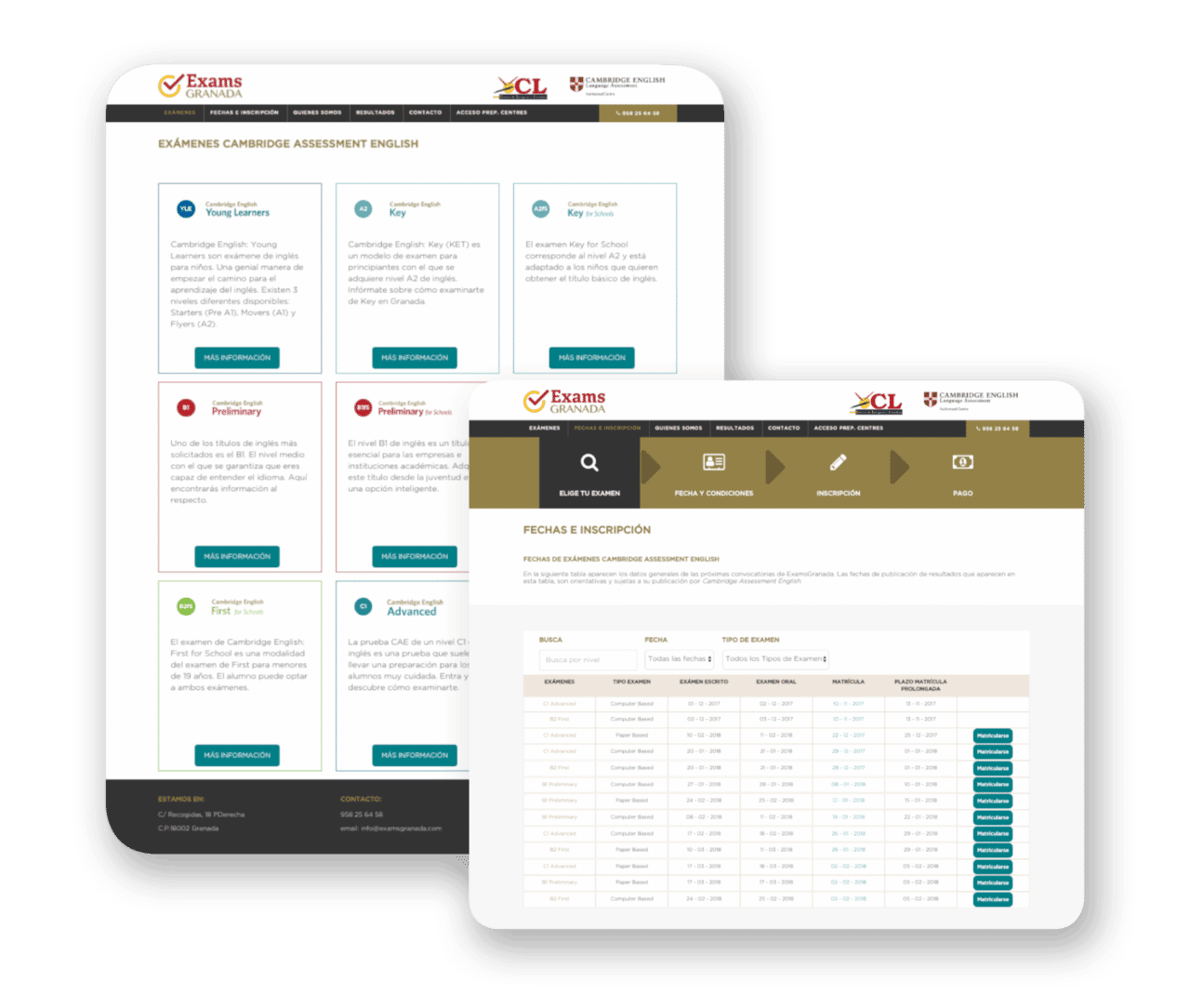 A bridge in culture
Exams Granada is the website of the Cambridge English examination centre in Granada. The company accredited as an examination center creates a new website where it is intended to give all the facilities of an online secretariat as well as direct links to the specific information that is being sought.
Unlike other websites, where the visual intention and the fluency of reading we could say that it has a more persuasive intention, Exams Granada is a site where the information appears in well-defined and homogenized blocks where all the relevant information for the exam that is going to be carried out appears.
The second function of the page is to offer private access for companies. It is an access for Cambridge English preparation centers that offers them the possibility of managing the registration and management of the exam independently.
In Close Marketing we have worked on the design of your corporate image. For this, sober tones have always been used almost as if taken from the façade of the medieval English university itself. Using this type of colors fused with Egyptian letters and sans serif has resulted in a page that is faithful to the two worlds it represents. The functionality and simplicity of the service offered with the sobriety of the knowledge they treasure

Exams Granada PAGESPEED
Google PAGESPEED is an effective way to measure the speed of a web page. This speed has to do with the ability of a website to load all its content.
Our company offers you data on how fluid the pages are in practice. In this case we are talking about an 89 out of 100, a number that shows a good work of our programmers.
The website was presented together with the business project of CL Academias (Exams Granada) in November 2017. I am proud to participate in this project.