The Hackathons are a series of meetings of enterprising people carried out both online and in person. With the collaboration of the University of Malaga, there are many people who have participated in this marathon of entrepreneurship.
There are three editions that have been carried out with the aim of new projects seeing the light. We made the design for the first edition, through the game of Among Us to promote the event "Creative Acceleration".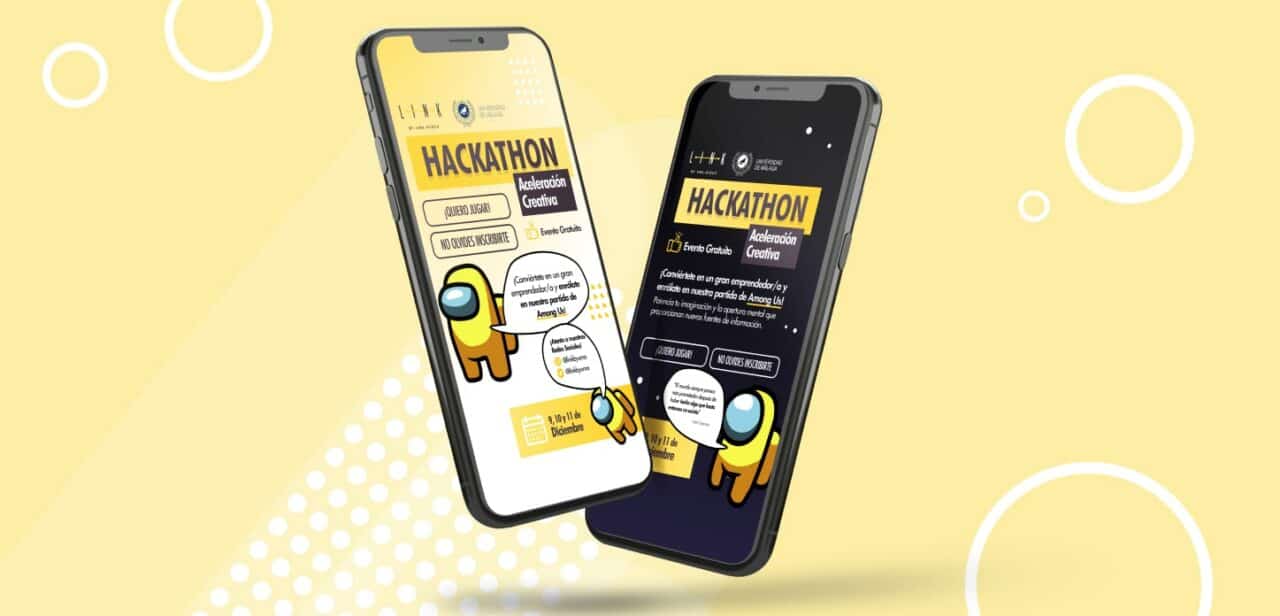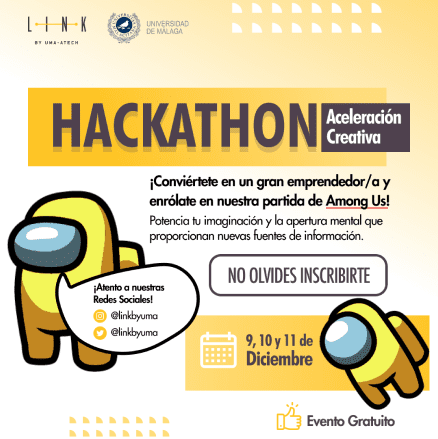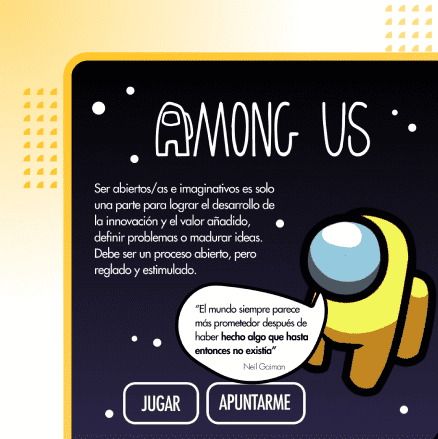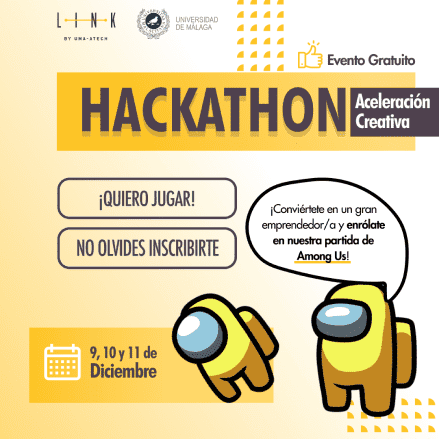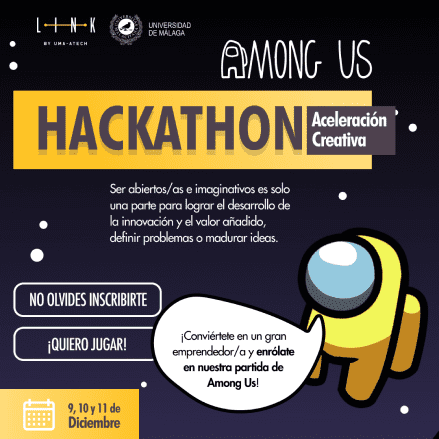 Second edition
We carried out the design of the second edition of Hackathon called "Neuralizing the future". Through the design, the main idea of this event is communicated. Creatives invite entrepreneurs to subscribe, attractive and with a modern design.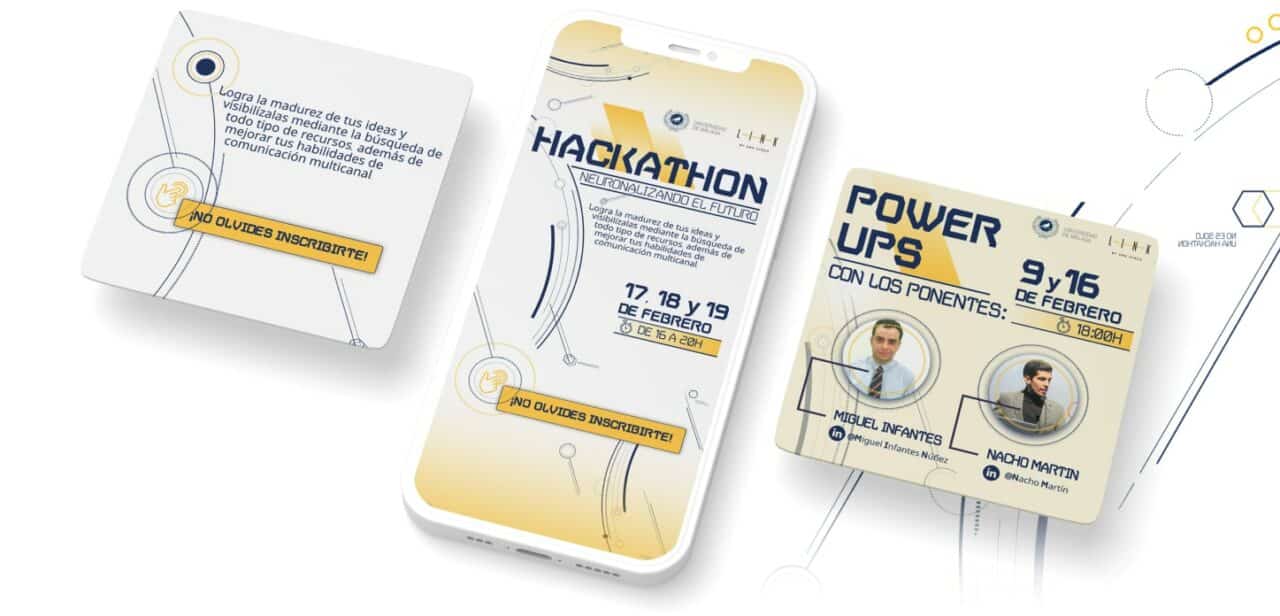 Graphic material design
In the designs of the graphic material, an attractive, current and striking design has been carried out through graphic elements.
All the information of the events has been communicated so that the University of the University of Malaga have a meeting with companies.
Third edition
We have carried out the design of the third edition of the Hackathon "Flash session", in which the design of a corporate dossier and the design of a poster have been carried out.
A real meeting point has been created between the university and companies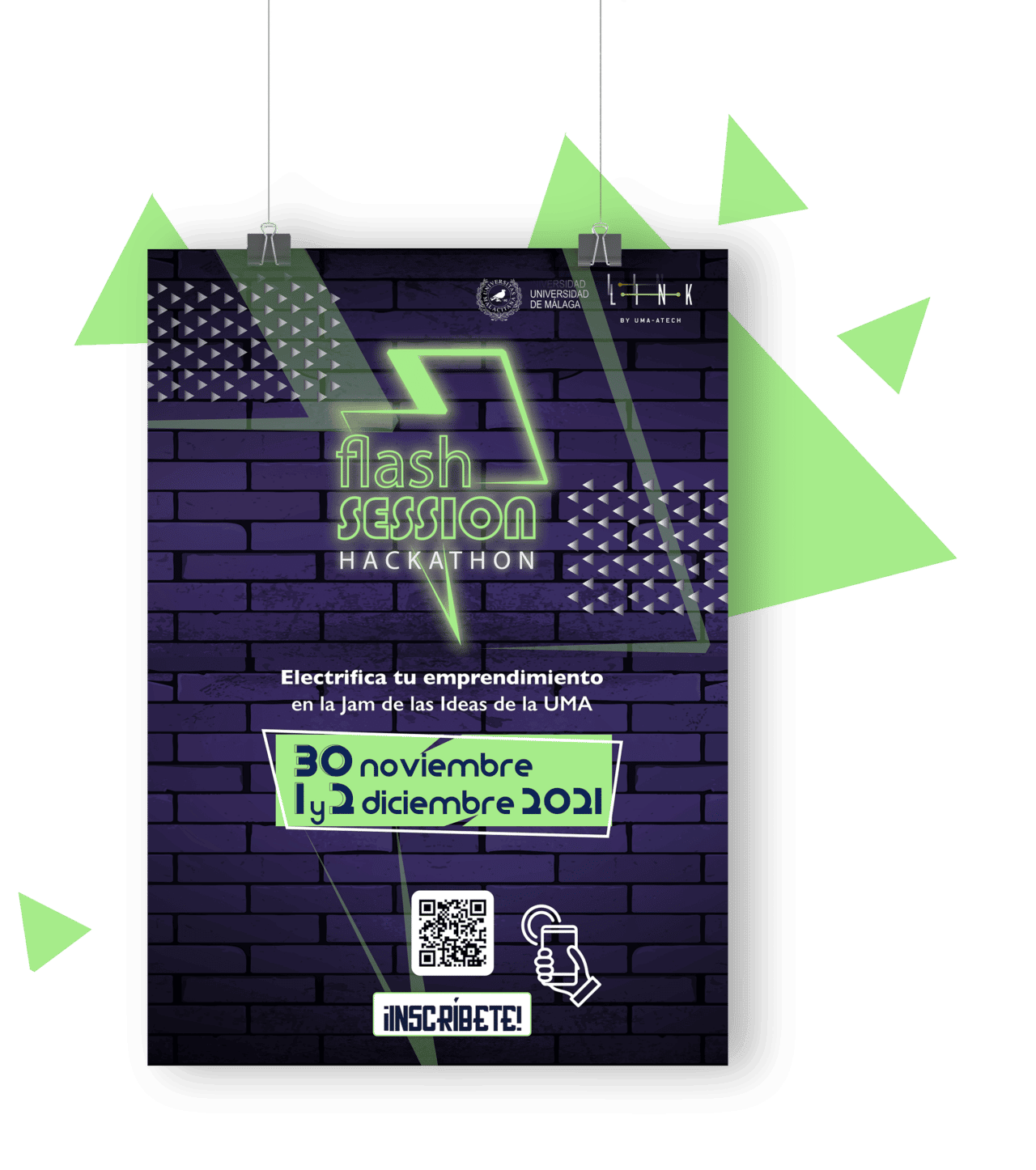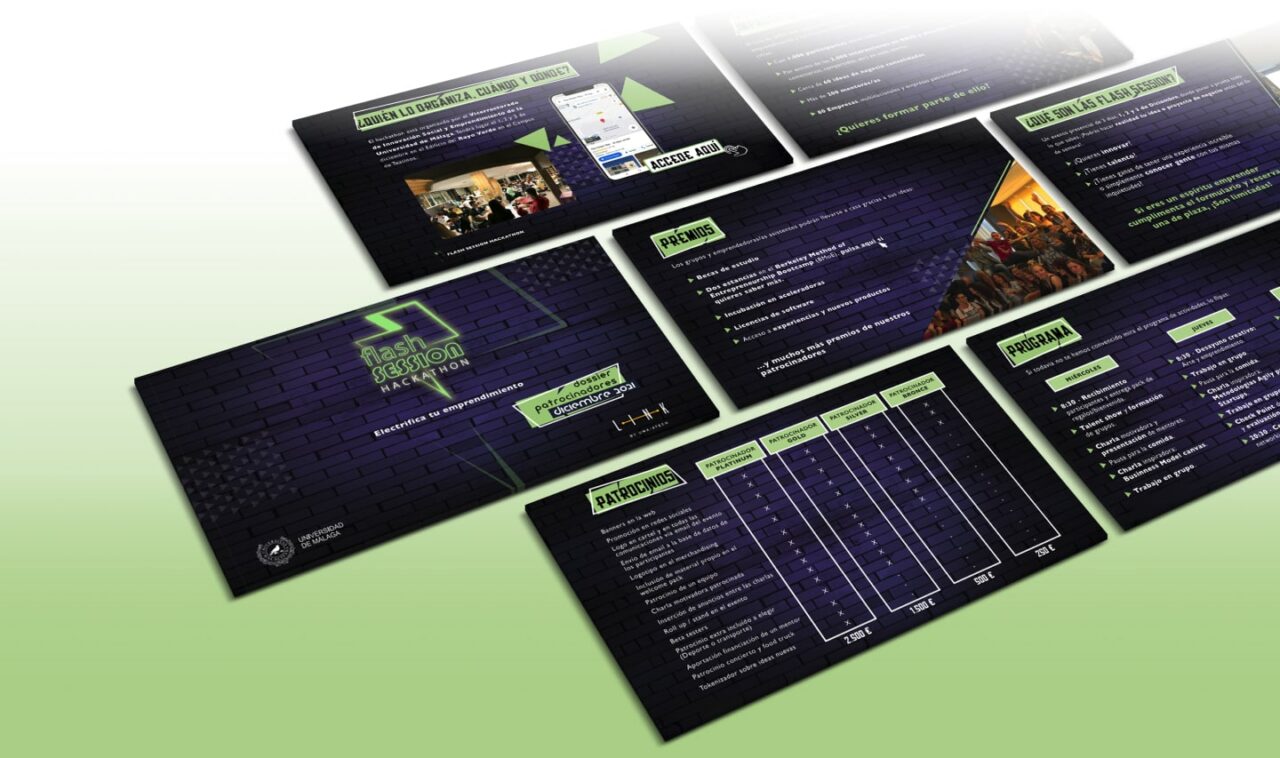 What do you think of this project?
If you want a design as cool as Hackathon…