Creating the logo
The logo reflects the main concepts that sustain the meaning of the brand.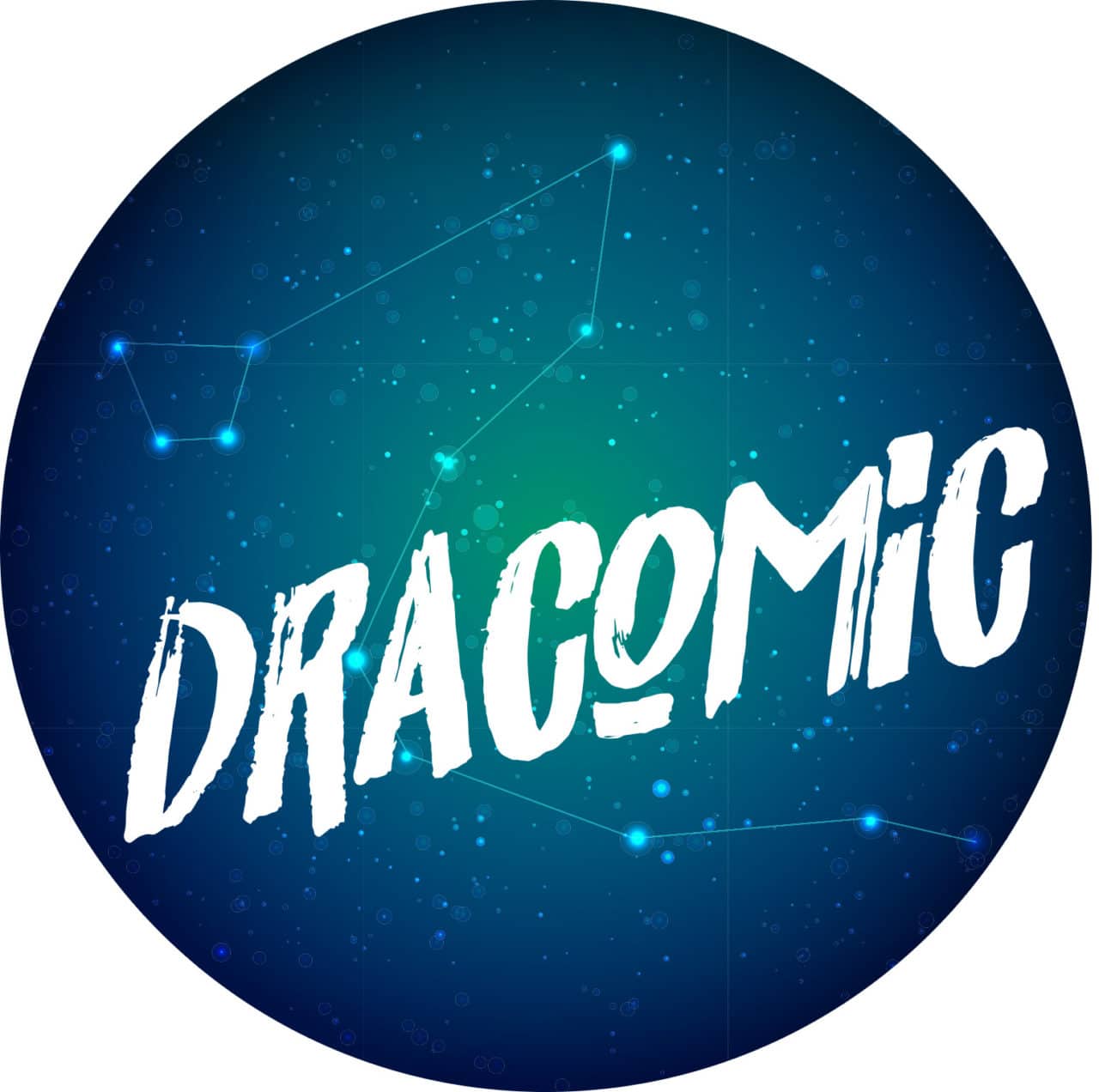 Dracomic Bookstore is a special place. It is a bookstore of comics and manga, among many other things. We present the project through which we create your corporate identity.
The name, which alludes to the constellation draco. This constellation is a doubly significant element for Dracomic's identity. The constellation, on the one hand, represents everything related to the universe, the unknown, the fields we have to explore. On the other hand, the dragon is a strong fantasy icon.
These two are the pillars on which the identity of the brand is based. Fantasy or imaginary worlds that we can explore infinitely through literature.
In addition, in the logo are important concepts related to the three-dimensionality offered by the play of lights in the constellation background and group these concepts in a closed emblem.
On the logo highlights the name of the store with a typography that simulates the brush stroke. This conveys the idea of rebellion, the strength of youth with which the brand wants to vindicate itself.