The Escuela Internacional de Posgrados (EIP) is an international school that has numerous master's degrees and certificates from different disciplines. Its main objective is to be a bridge between young people and leading companies in the sector.
In this project has been carried out both graphic design and currently, management and communication in their social networks and online advertising. Always embodying the values and objectives of the school towards the users.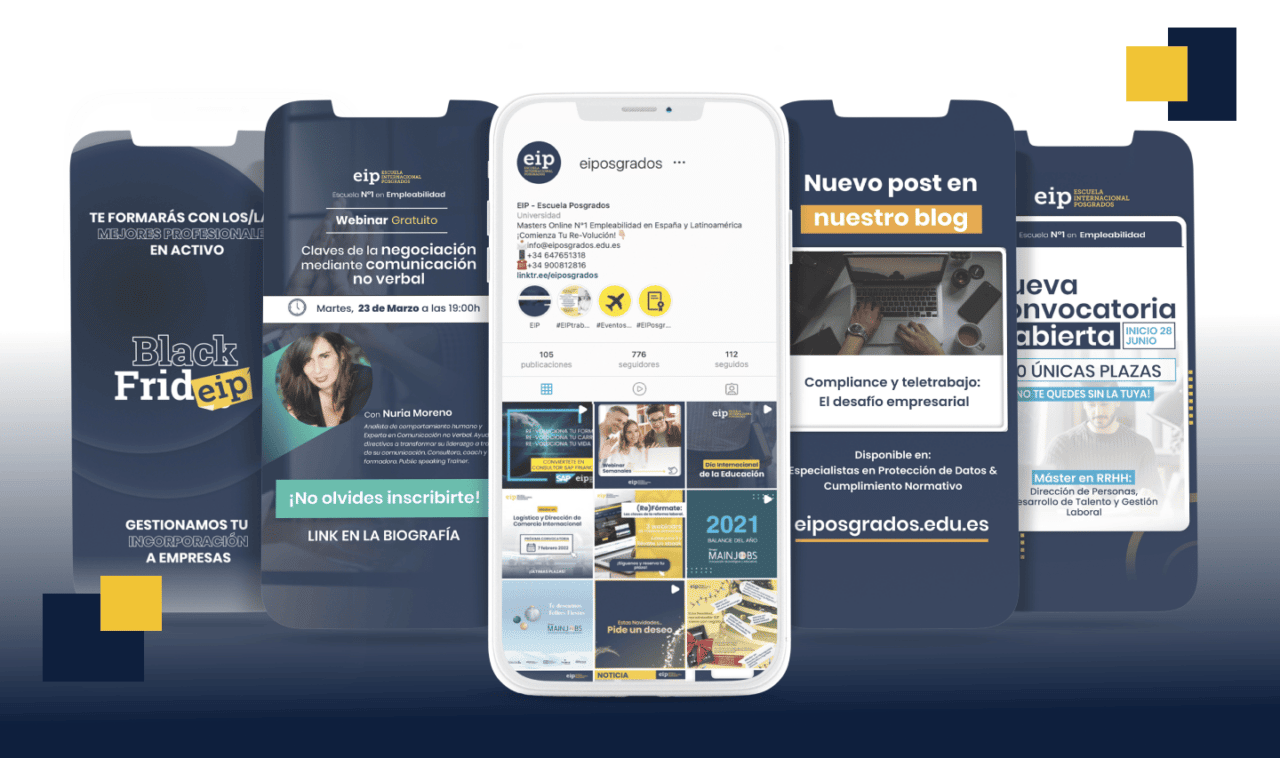 Social media management
The advertising on social networks that we carry out for EIP is carried out through the communication of contents that transmit the news of the school and all the news about it. In turn, engagement is being generated with the planning of a calendar with content of value to the user.
Graphic design
For the International Graduate School we carry out the design of graphic material, an attractive, current and striking design through graphic elements, enhancing the brand image. The materials we have designed have been dossiers, triptychs, creatives, documents, reports and banners, with the aim of communicating all the information about the school and each of its master's degrees.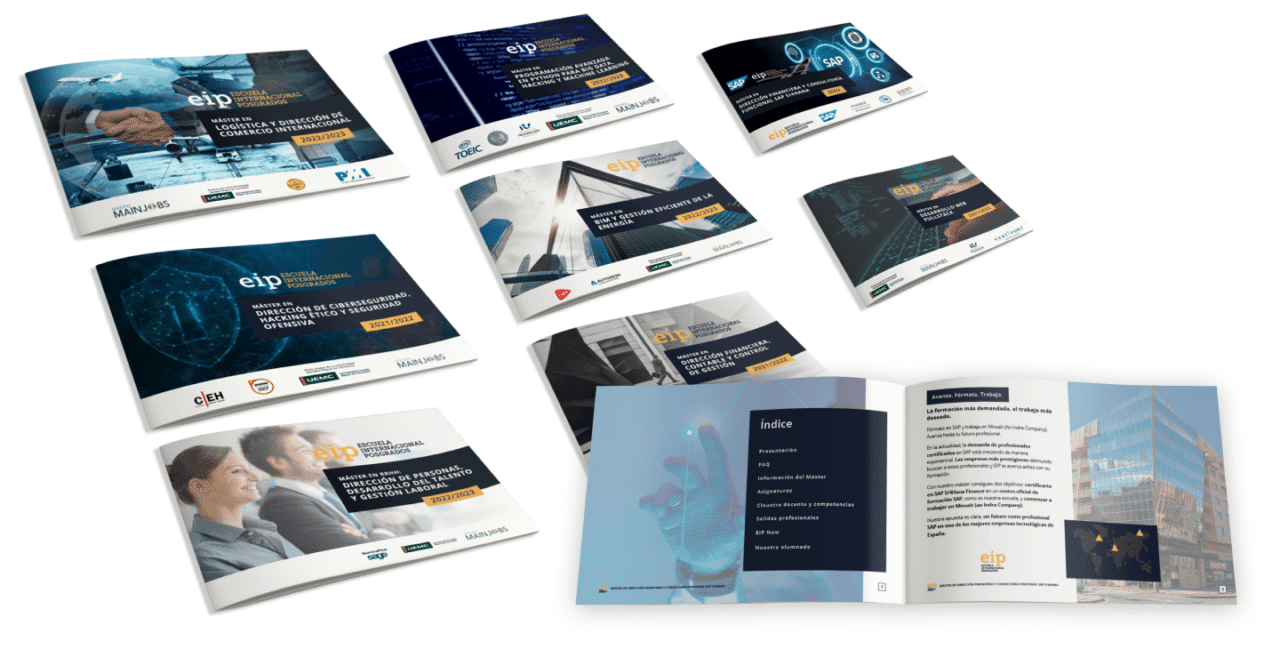 Custom development
For EIP we have carried out a custom development with the migration from the WordPress Elementor editor to the native WordPress editor, Gutenberg, followed by a reduction in the database by 50%, going from 500 MG to 250 MG.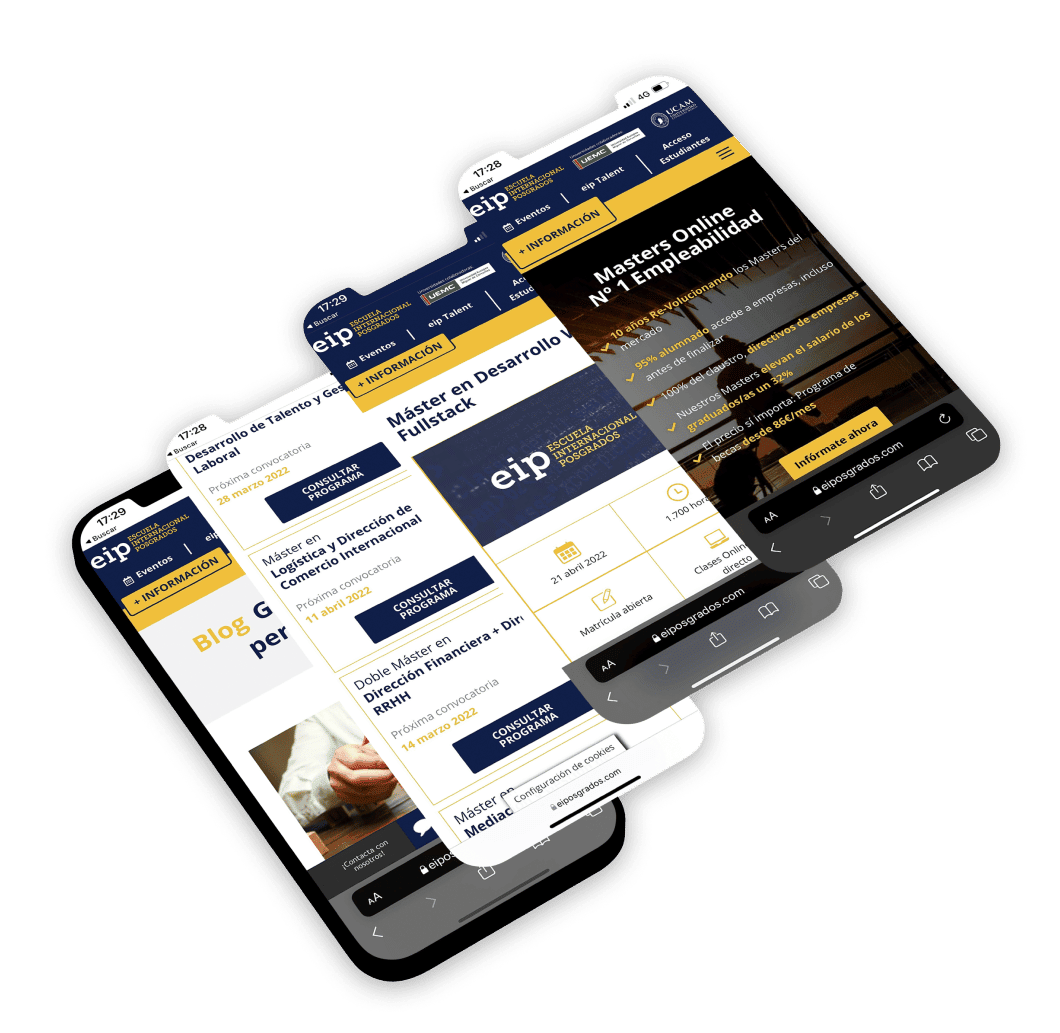 Custom blocks
Some custom plugins for EIP developed to improve the functionalities of the web through custom blocks for events, experts, programs, students and blogs, among many more, were created, creating a more intuitive navigation.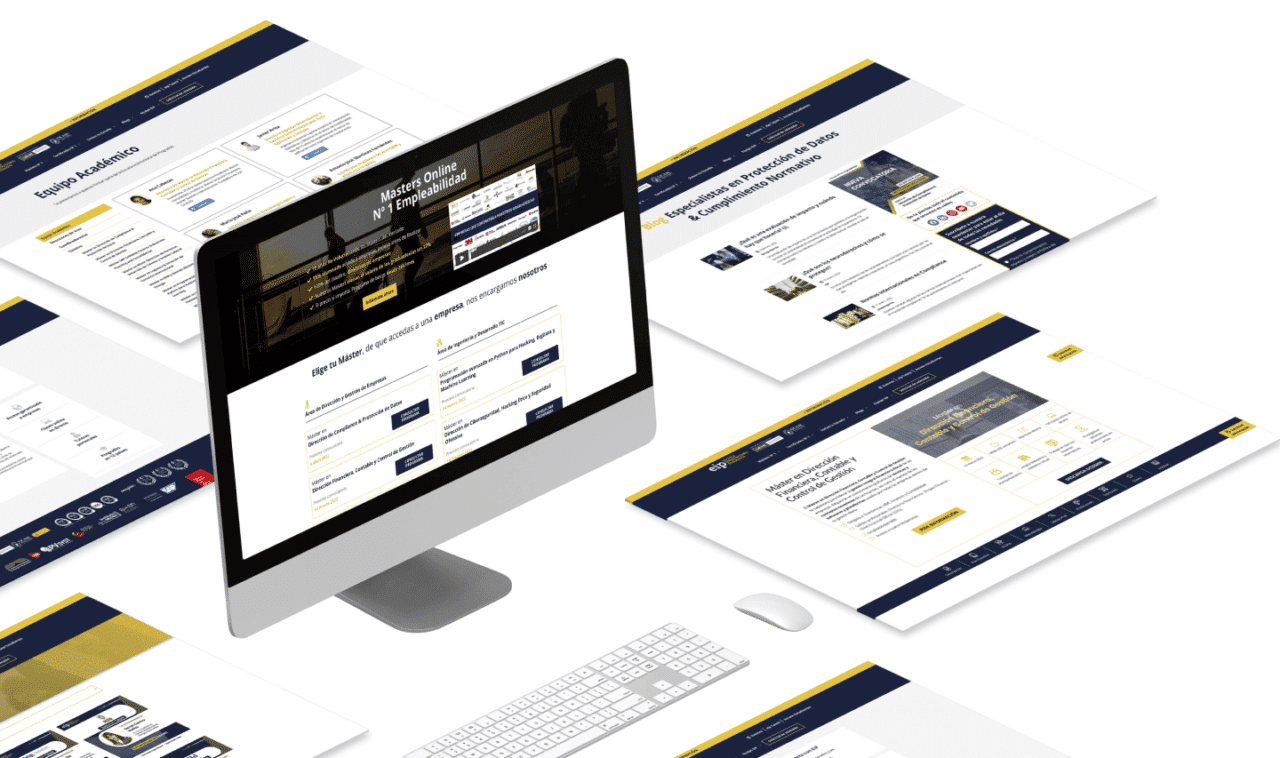 What do you think of this project?
If you want an online marketing management as professional as EIP…