Linverd is one of the first organic supermarkets without plastic containers in Barcelona. In this supermarket the consumer can enjoy shopping with a clear conscience and thus helping the planet through a physical store and a specialized online store.
We have carried out a design of some sections of your website, which is a Multisite. In addition, we carry out the management of the company's social networks offering valuable content to users, communicating and transmitting the values of this supermarket.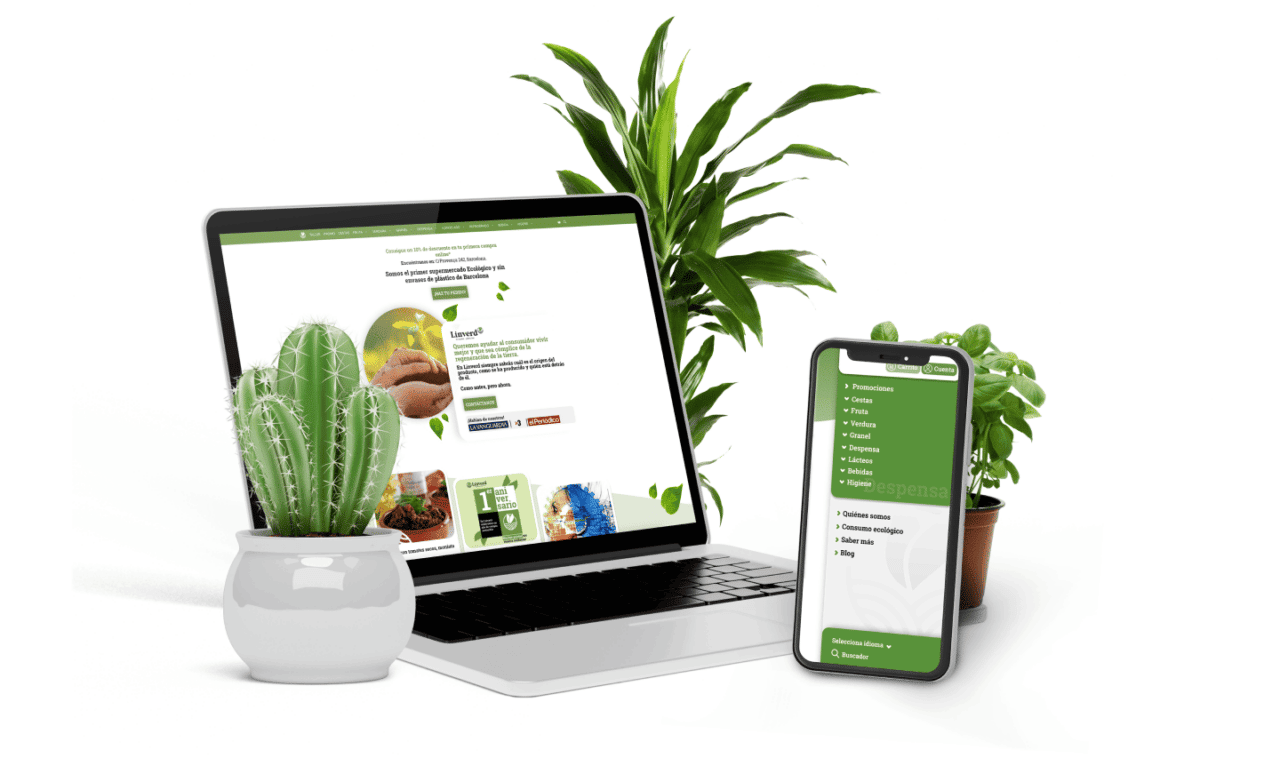 Web structure
The objective of the structure used in this website is to facilitate the visual load with an orderly, simple and very clean distribution, creating an easy navigation for the user through the web. Its website is an online store with a wide variety of products.
As for the pages, we find different sections depending on the services offered by the supermarket, trying to provide the professionalism of the physical to the digital premises. These sections are sorted and classified according to the characteristics and types of products, facilitating the search for the user.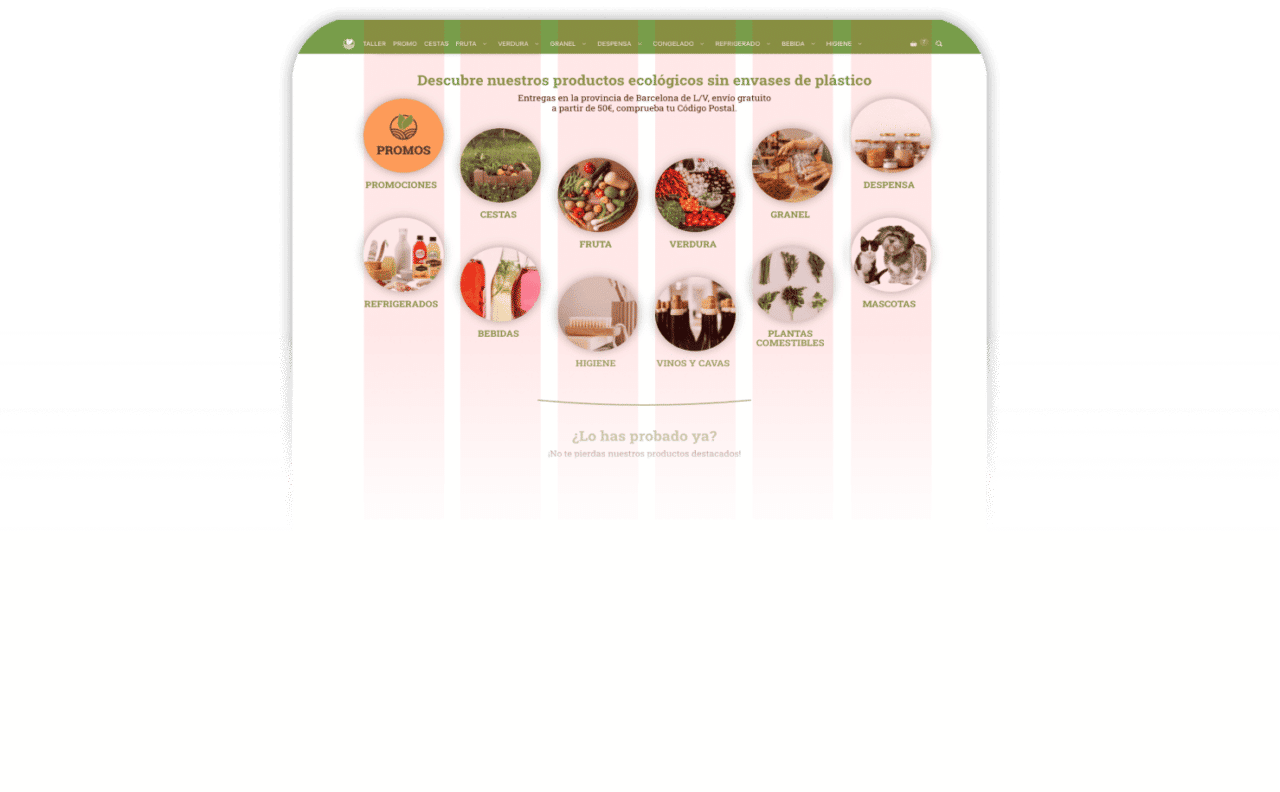 Custom development
For this website we have developed custom and totally customized plugins, which provide personalized blocks with the information generated about all the products they offer on their website.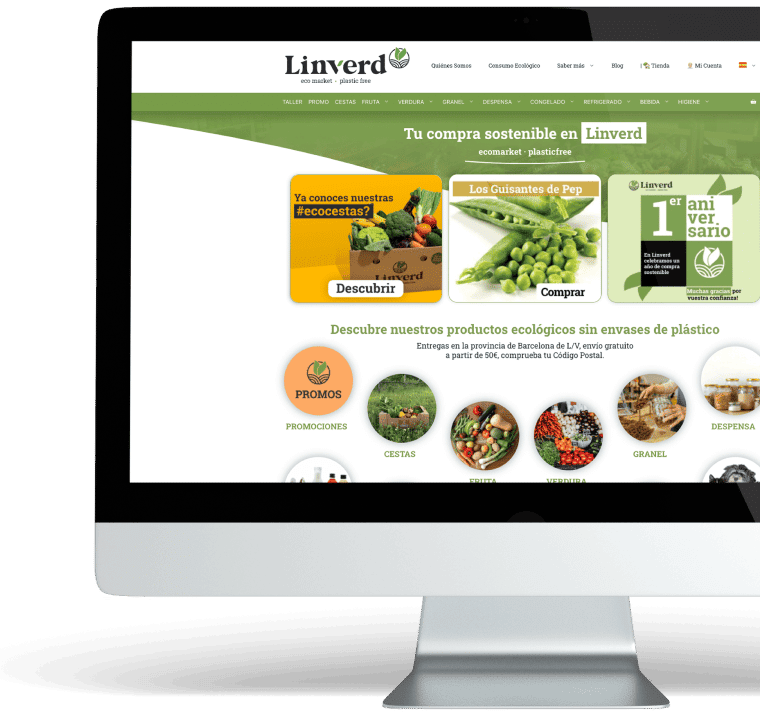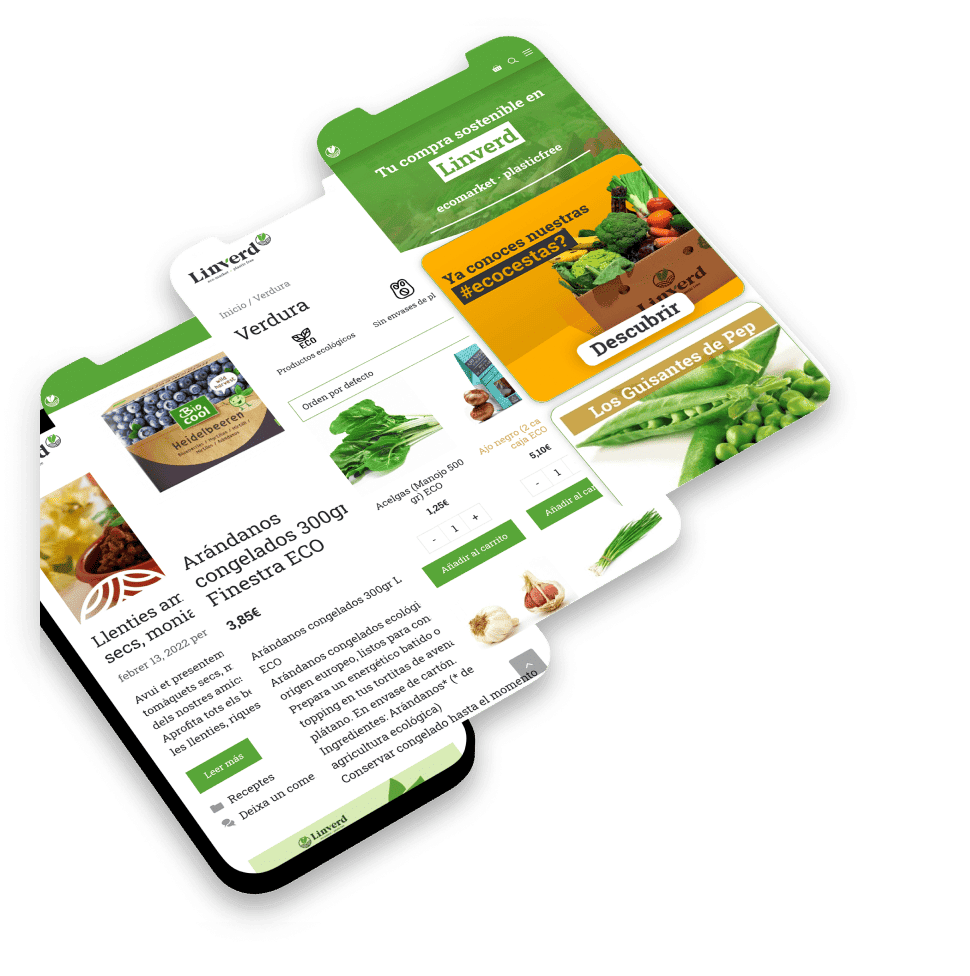 Web design
A redesign of the Home section was carried out, to achieve a more functional and attractive website. In addition, SEO actions have been incorporated to improve their positioning in the different search engines.

We find a simple and clean website, where white and green colors predominate, giving a touch to the web adapted to your corporate identity. In addition, we find blocks in the Home with each product category to facilitate the user experience.
What do you think of this project?
If you want a web design and network management as professional as Linverd's…