Renza Uniformes is a family business in clothing and textile printing – embroidery respectively, to equip the main brands of the labor clothing market and the following sectors: Industry, Hospitality, Commerce, Health, Safety footwear and high visibility items.
We made this online store to enhance the omnichannel sale of the business and offer an attractive way to sell the work wardrobe. In addition, the personalization of the garments through the services section is highlighted.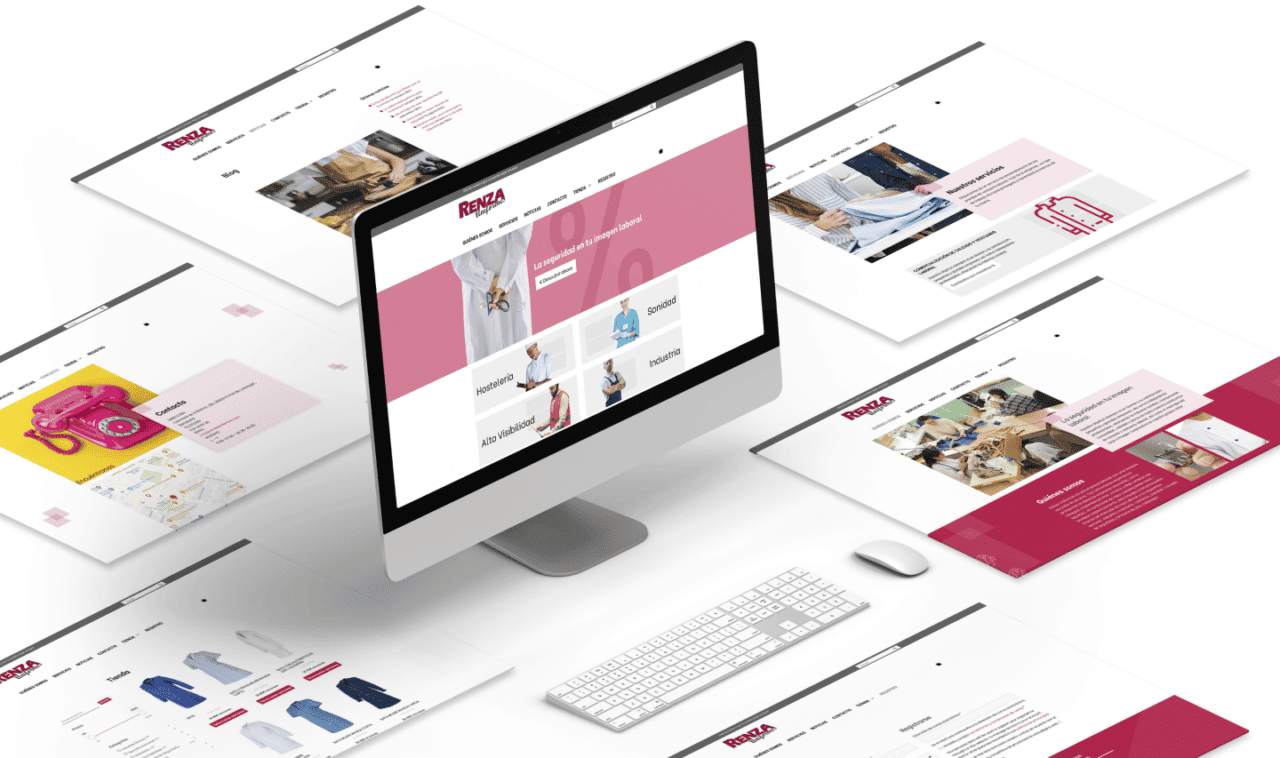 Web structure
We found a website structured in 4 columns with the aim of offering a complete content website regarding the store and its products.
As for the pages, we find two large sections which will be the focuses of navigation of the web: Store, main base of the web where the products offered by the store and Services are shown, a section that gives added value to the company through the marketing and personalization of custom work clothes.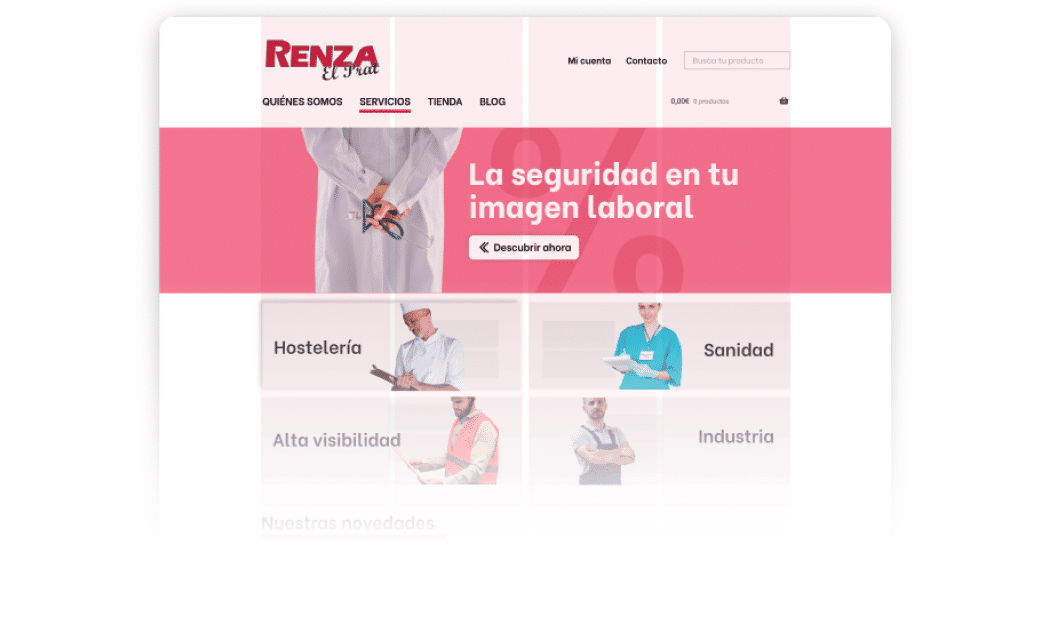 WooCommerce
We use the most popular stock manager in E-commerce. Thanks to this plugin you can manage, among other things, the orders, stock and sales of your business in a very simple way. For these and many other advantages we use WooCommerce.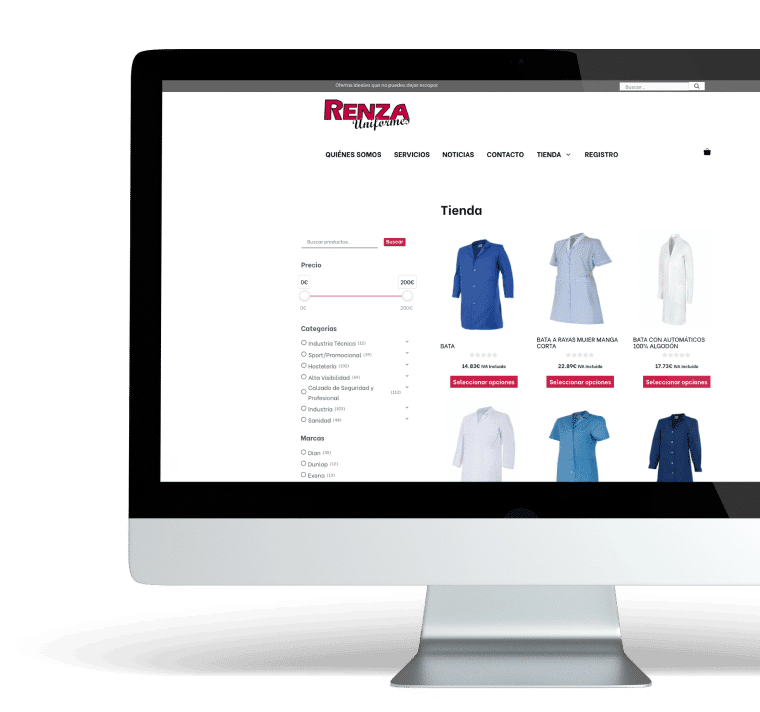 Web design
A fully functional and attractive web 3.0 was created for the client. The design was developed from scratch, totally customized for the client.

We found a simple and clean website, where white and pink colors predominate, giving the web a striking touch adapted to its corporate identity. We also find blocks in the Home with each product category to facilitate the user experience.
What do you think of this project?
If you want a web design as cool as Renza's…