CUSTOM AND TAILOR-MADE WEB DESIGN
Flati Restaurant is one of the main restaurants in Poniente Granadino. In Closemarketing we are very proud to have been part of the renewal of the image of this great restaurant, offering the restaurant a new space where its customers can contact you and make their reservations.
In the new website flati.es we have made an integration of the blog within the website with a migration to the WordPress content manager. The incorporation of the blog within the website itself offers the possibility of communicating relevant news, events and information of interest to its customers.
QUICK AND EASY ONLINE BOOKINGS
One of the main features that the new Website of Restaurante Flati should have is the option to make reservations. In addition, it had to be one of the most prominent parts of the web. For this reason we decided to integrate a short booking form on the homepage, which would be easy and quick to fill out.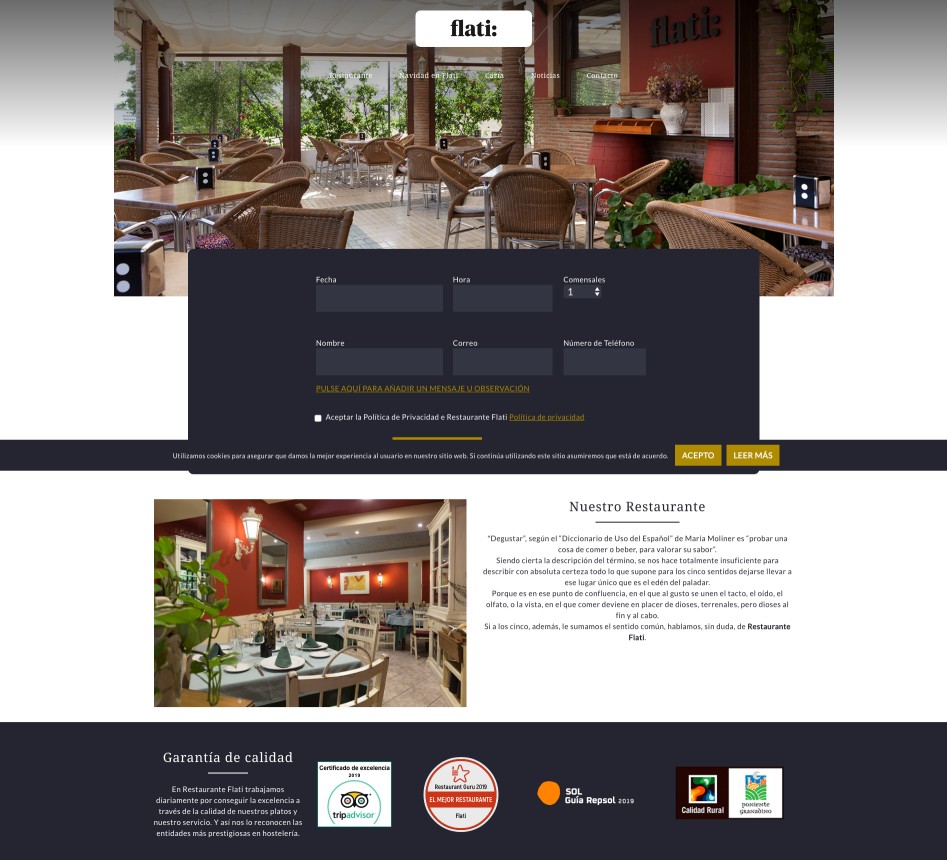 Would you like to implement it on your website?