Cristalería Pelayo is a company with a great track record in the sector. Born in Loja, Granada, in 1973. It began dedicating itself exclusively to glazing and today its experience in PVC carpentry and in the manufacture of doors and windows endorse them as one of the main pvc, aluminum and glass glass companies in the region.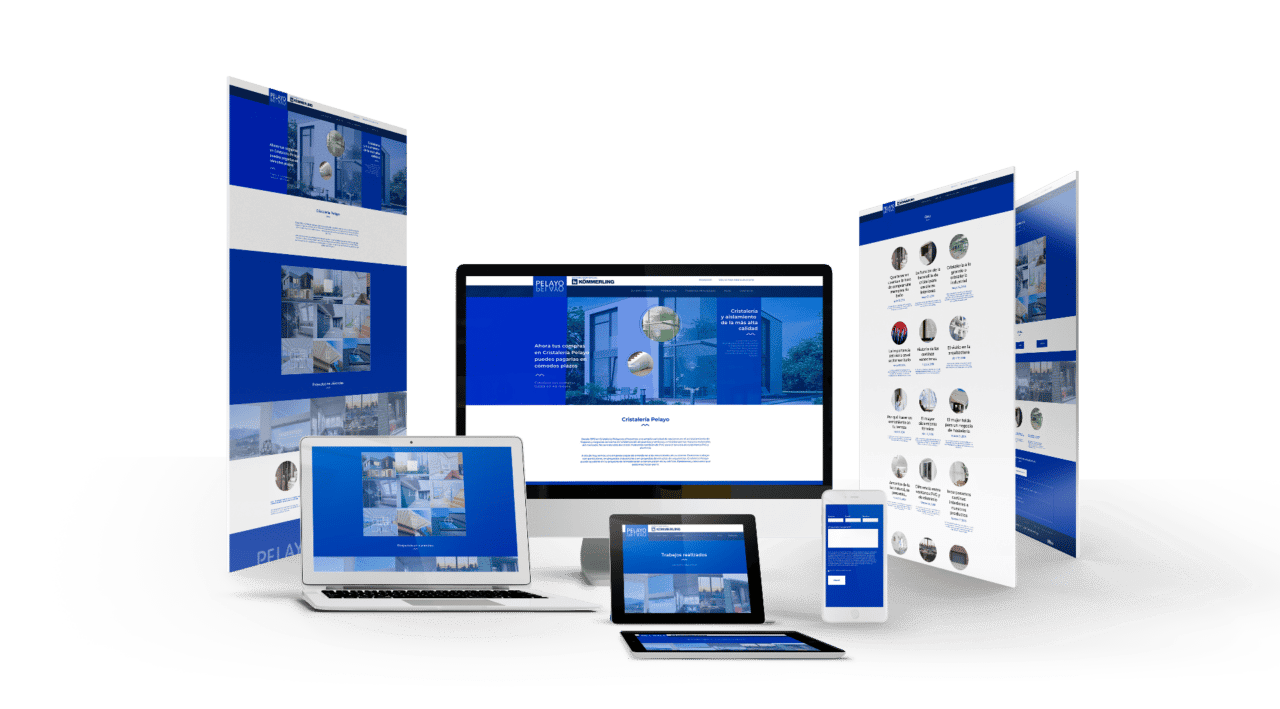 As they are well defined, they are a company with a continuous desire for change and evolution, and this they also wanted to transfer to the online field.
Cristalería Pelayo is aware of how fundamental it is today to have your business on the network, with a good design and to be able to reach your customers more and better and launched to give a complete change of look to its old website with our help.
Doors and windows to Google
As in every project we start, the basis is always laid on the client's objectives. For this reason, when they contacted us to make the new website for their company, we began with defining the objective: to get more contacts through the internet.
Looking at first glance at its website you can see a very striking interface with a sophisticated finish, trying to emulate its physical store, located in Loja. Focusing more on the functionality of the web, we put most of the effort into the blog and its work, which will be the main tools for its good positioning and reputation in Google.
A fundamental point to highlight also about its virtual headquarters is the responsive design it has, since today the main traffic comes from a multitude of different devices and the web must be adapted and easily readable for each of them.
We invite you to get to know the new website of Cristalería Pelayo, to follow it in networks, because they have a lot to tell us, and to know all their products and services of great quality. 🙂