Voy en Bike is a company dedicated to the sale of accessories and bicycles that markets its products throughout the national territory.
We made a page based on the main seafoodapolo.com in order to maintain the brand essence of this family business.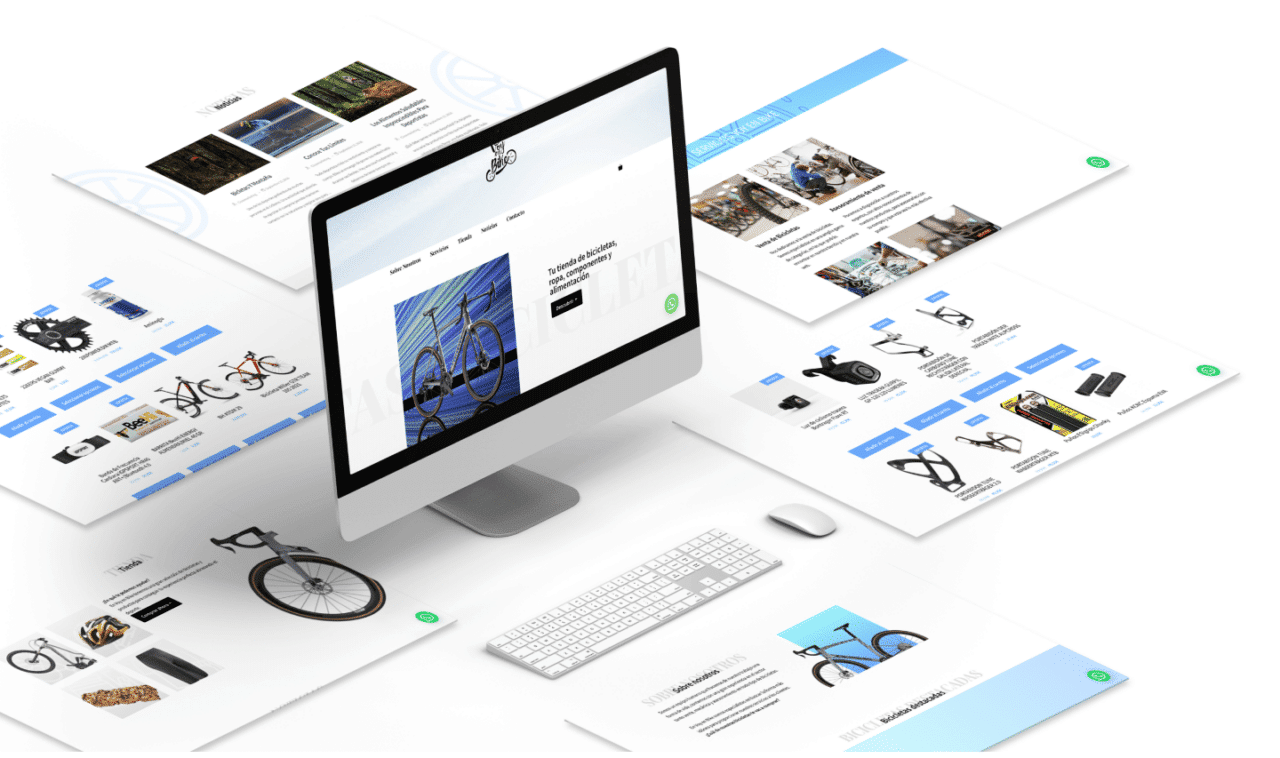 Estructura web
We found a website structured in 4 columns with the aim of offering a complete website with content regarding the store and its products.
As for the pages, we find two large sections which will be the focus of web browsing: Services and Products.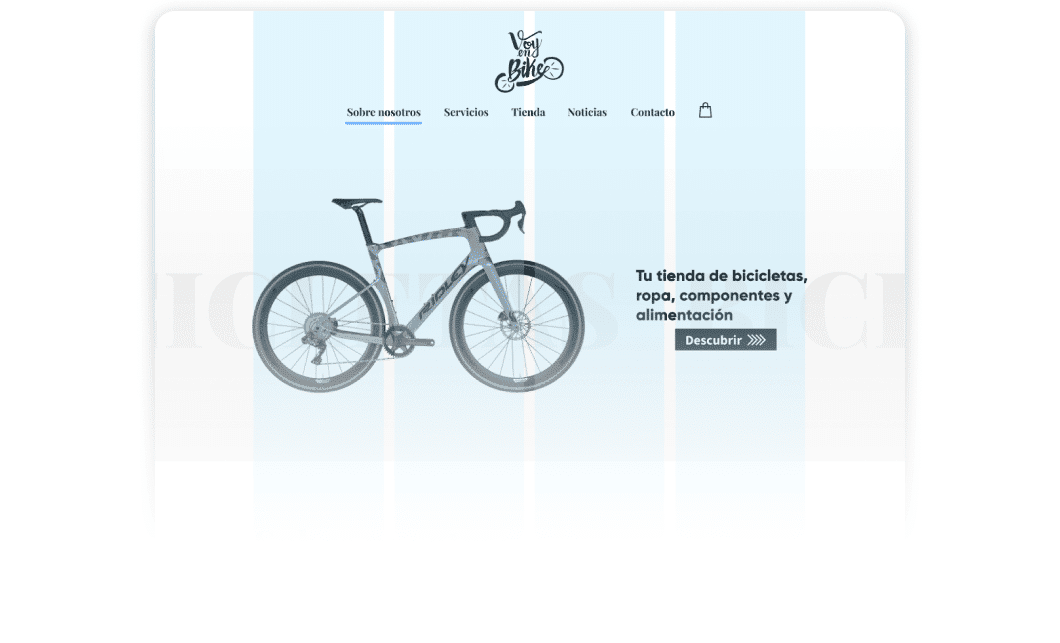 WooCommerce
We use the most popular stock manager in E-commerce. Thanks to this plugin you can manage orders, stock, sales… of your business in a very simple way. For these and many other advantages we use WooCommerce.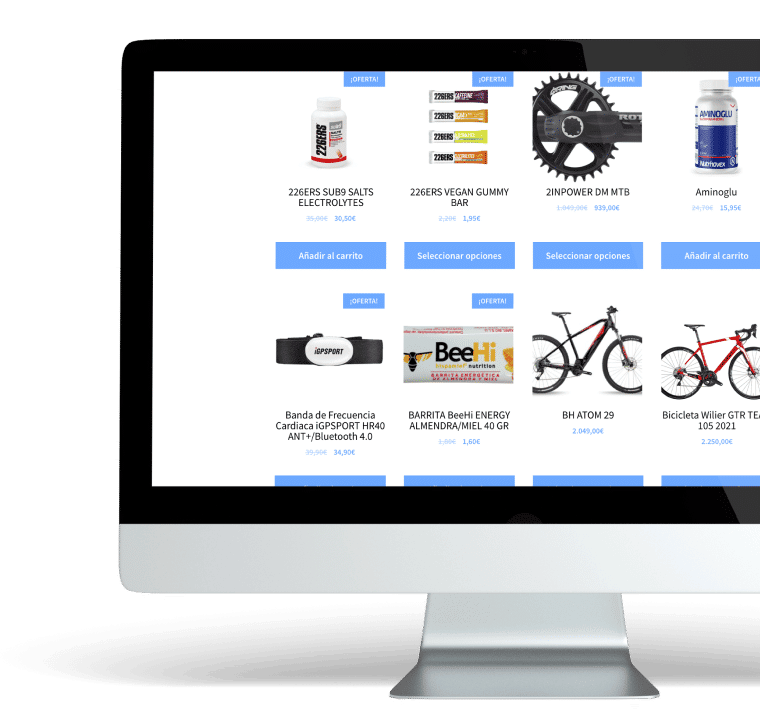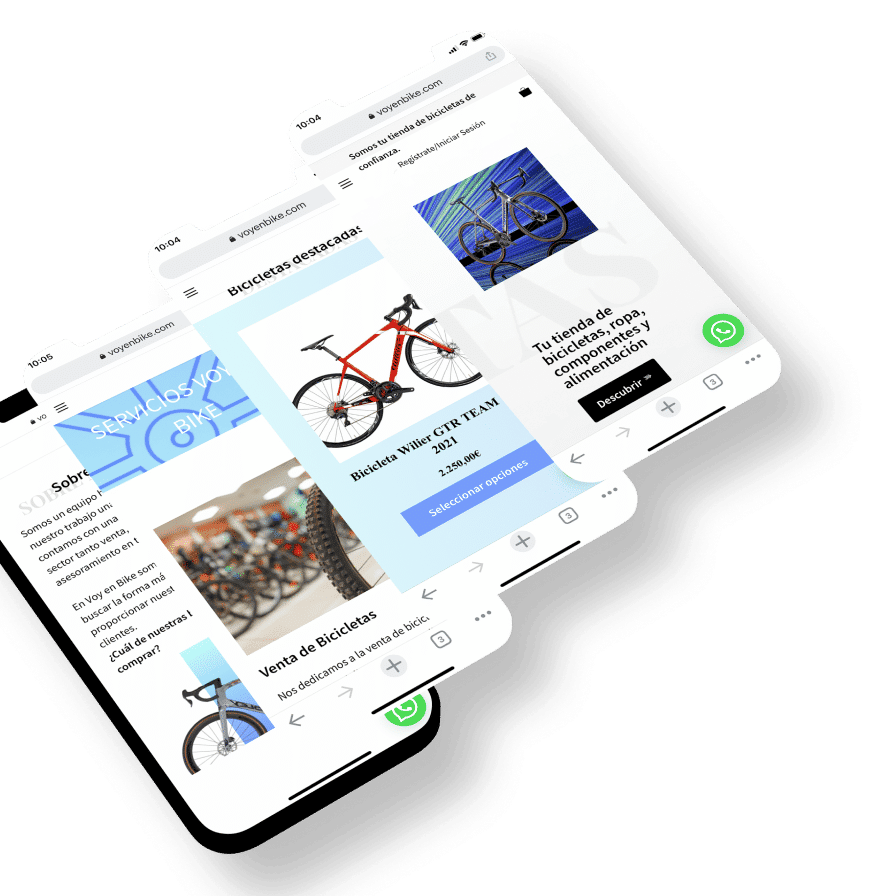 Web Design
A fully functional and attractive web 3.0 was created for the client. The design was developed from scratch completely customized for the client.
We find a simple and clean website, where white colors and bluish tones predominate, giving a sporty touch to the website. We also find animated backgrounds in vector format, in this way we give a decorative touch to the web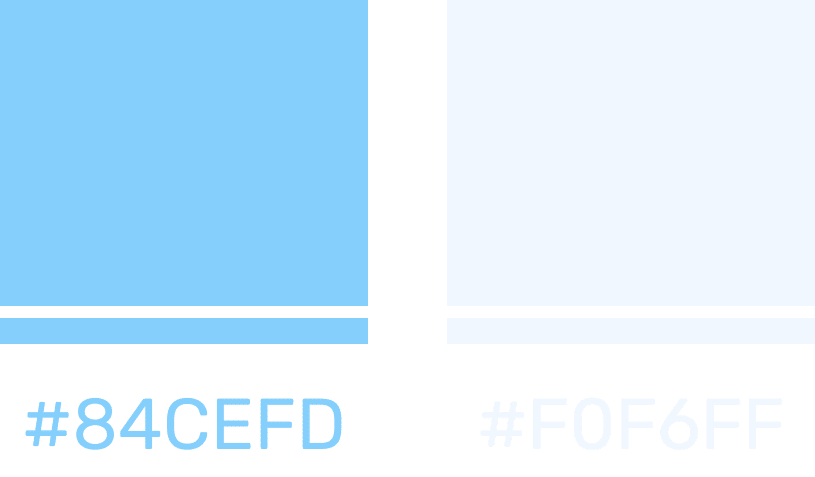 What do you think of this project?
If you want a web development or design as cool as the one for Voy en Bike, all you have to do is contact us and we will make…