Web design for Academia in Loja
Medina Lauxa Academia is an academy of reinforcement and language classes run by two young entrepreneurs from Lojeños. The objective of the creation of a new website for his company was to improve the image of the academy and offer through its website information on activities and news of interest to parents and students.
With this main objective, in Closemarketing we designed a custom web page where information was the central axis. In this way, we begin by defining the structure of the web. Different pages according to each of the types of classes offered, a presentation of the academy and the team and an important space for the blog.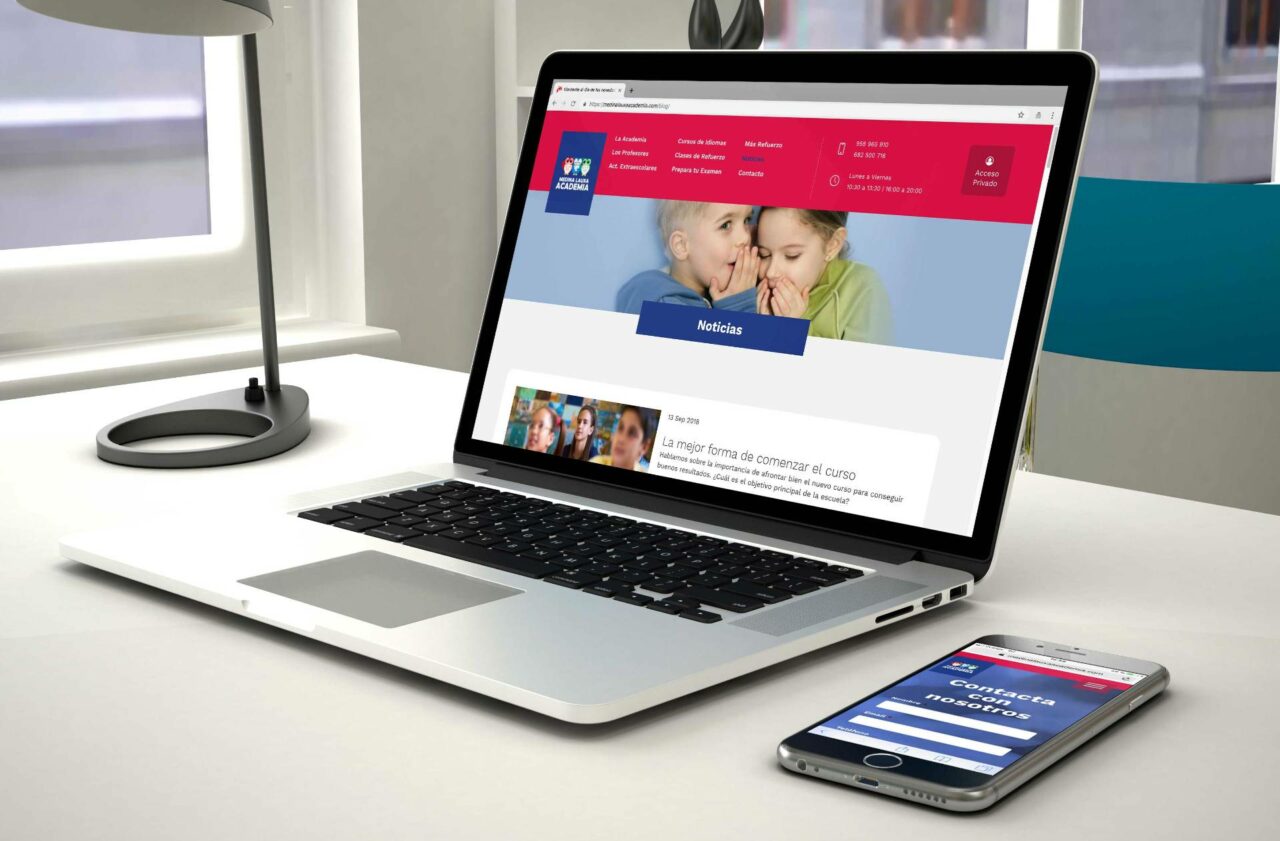 Another of the key points of the new website of Medina Lauxa Academia is the private access for students and parents, through which the teacher can share with them directly files and information of interest for the development of their classes.
A cheerful and fun design
A very important point also of the design of the web is the color. The combination of colors aims to offer a fresh, youthful and fun air. Very consistent with the line of its corporate identity.