At Close·marketing we are WordPress lovers and we could not miss the WCEU 2022. David Pérez, has traveled to Porto to attend the largest WordPress event and the first face-to-face event after the Covid-19 pandemic.
It has taken place from June 2 to 4 and has been organized by WordPress enthusiasts, among which is our David Pérez. It is the perfect place to share ideas about this great content manager and meet new people. We'll tell you everything!
What is WCEU?
WordCamp Europe is the largest WordPress conference in the world. It is a meeting that welcomes people from all over the world and where ideas and knowledge about this content manager are shared.
The main objective of the WCEU is to strengthen and create connections between WordPress lovers, both from the European Community and abroad. Its celebration is held every year in a different city in Europe.
Developers, designers, experts in marketing, SEO, web designers and different professionals are in charge of giving presentations at this event.
Summary of our days at the WCEU
This WordPress day includes two days of conferences and the Contributor Day separately. Keep reading and we tell you all about these days!
Contributor Day
The day before the WCEU celebration is Contributor Day. This day brings together people who contribute to WordPress. It is a very important day and a great opportunity to meet people with the same initiatives as you.
This day, David Pérez was leader of the WordPress TV table and also made a record of attendees with 800 people registered. The results we had at our table was the creation of a new documentation model.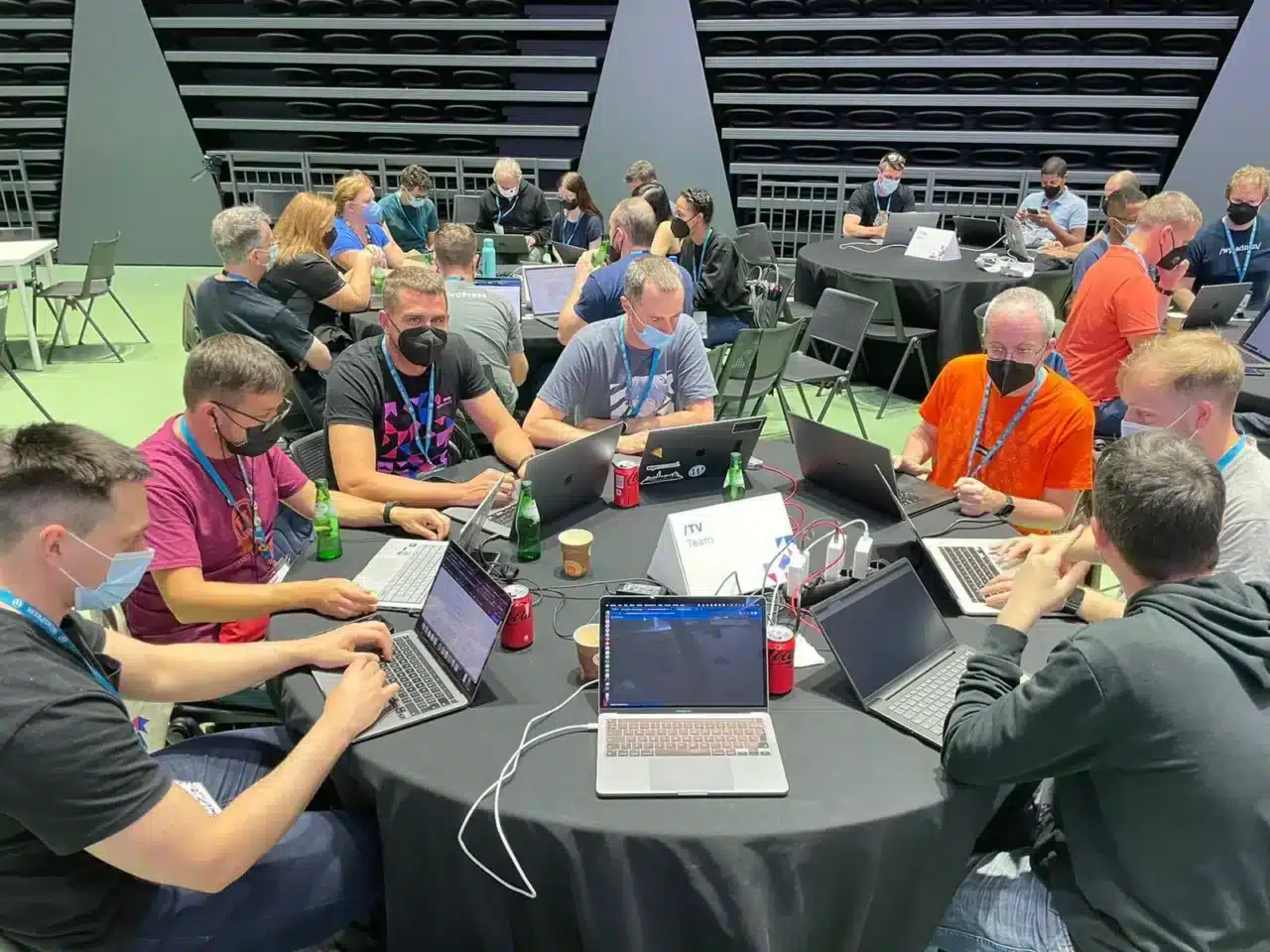 In addition, they did an interview about this day and you can see it here:
Talks and sponsor stand
During the WCEU there were many talks by the speakers on development, marketing, graphic design, web design and many topics of interest. Some of the talks that we highlight from the WCEU 2022 are that of Pablo Postigo, A glimpse into the future of WordPress from a frontend point of view, that of Vicent Sanchis What is the next thing about colour contrast?, Piccia Neri Design for conversions: how to be more profitable by putting people first and that of Matt In Conversation: Matt, Matias and Josepha.
In addition, there was a specific place for sponsors to have a booth to present their products and services.
David Pérez, Sponsor Organizer
In Close·marketing we work with WordPress, we contribute and collaborate with the community for the improvement of this manager and to be able to carry out events as important as this.
David Pérez, has been organizer of the team of sponsors, which together with other colleagues, was responsible for managing the 65 companies that participated in this event. Also, you can read more about this day on his blog.
This work began in November 2021 to create contracts with interested companies, such as Plesk, Google, Weglot, etc., create invoices and work closely with collaborators so that the day of the event is all organized.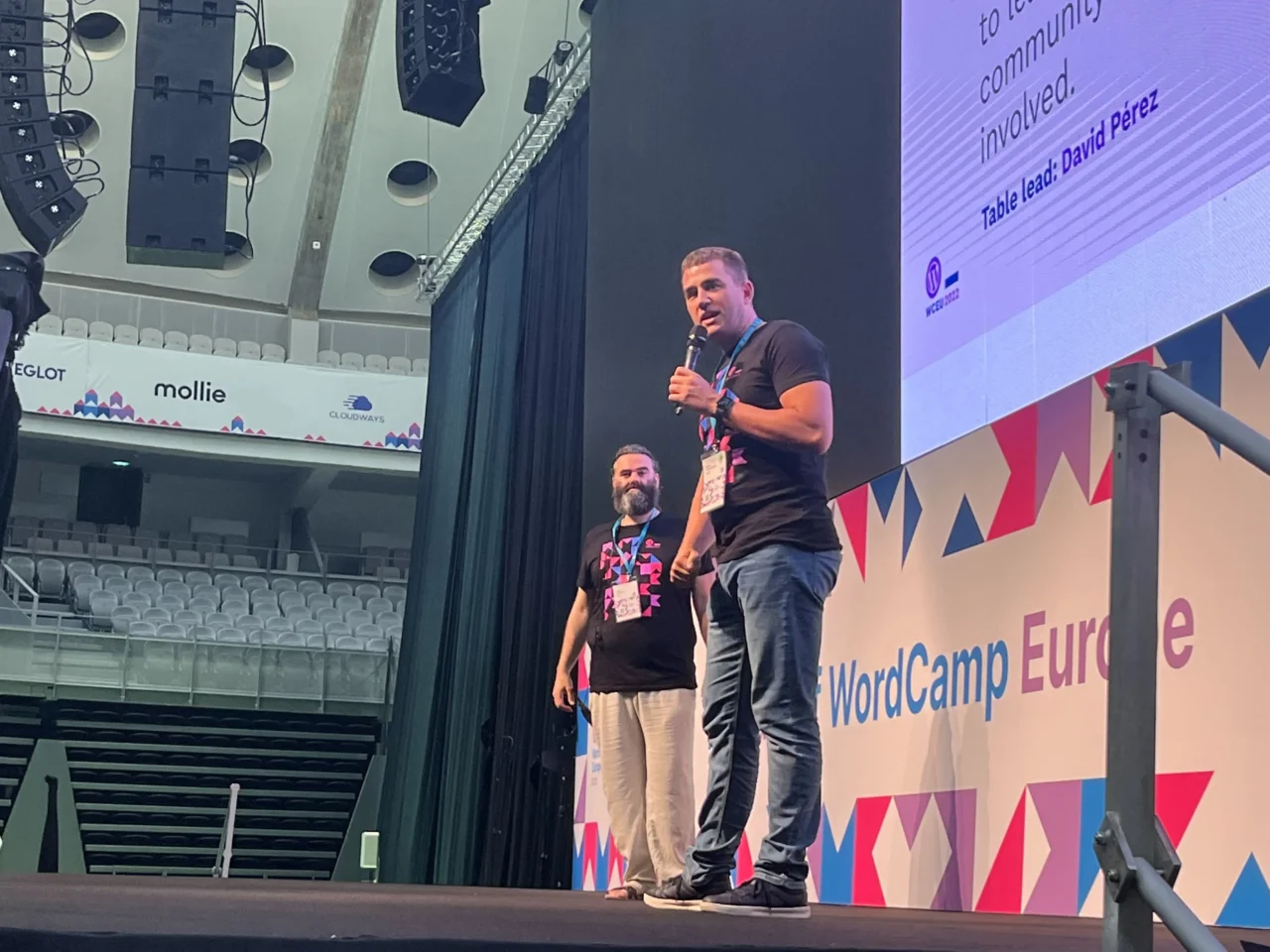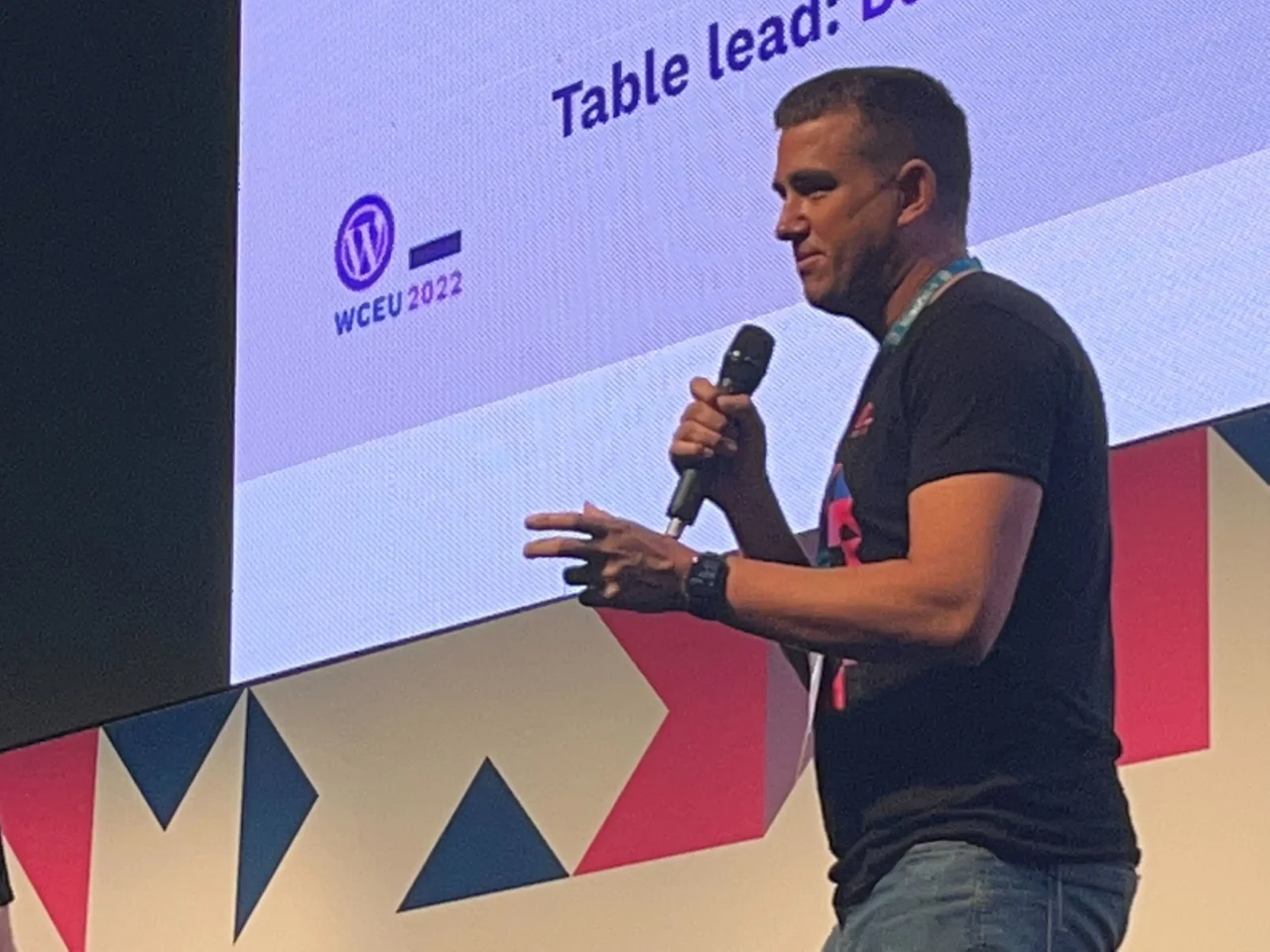 This event has been a great experience and we are looking forward to the next WordCamp Europe to attend and re-share ideas and knowledge about WordPress with the community. See you in the next one?