This network is constantly changing and evolving, whether because of its algorithm system, allowed formats or new tools. On this occasion, the change has been focused on suppressing third-party companies to be able to program on Instagram.
To date, when a user wanted to program on Instagram, they had to go to resources outside the app. From now on, the network that is part of the Meta set, allows you to program post (photos and carousels) and reels. A very useful option for those who decide to plan their content strategy.
Programming conditions
This new option will allow us to program within 75 days and at the moment it is only enabled for accounts categorized as professional and on Android devices. As we have mentioned, we can only schedule posts and reels, which means that the stories are left out of the moment.
With this update, it will not be possible to classify content that has collaborations with brands or other creators, have the option to tag products or be used by users with iOS devices. We will have to wait for these aspects to be perfected and make them extend to all types of users.
Steps to schedule on Instagram
Upload your post without publishing it
Go to the Advanced Settings option
Click on Schedule
Choose the day and time when you want that post or reel to be shared
Why this change?
Scheduling on Instagram is one of all the novelties that the app has included throughout this 2022. This platform has set itself the goal of having all the necessary tools to avoid using external resources, making it simple to use and comfortable for content creation.
In 2020, Meta incorporated Instagram into Creator Studio, a programming tool through Facbook. This made programming difficult for those who did not have an account on this social network. Now everything is simplified and made more accessible thanks to user requests.
More news coming
1. New web version
According to the director of Instagram, Adam Mosseri has announced that changes are coming in the web interface of the platform for all those who access from computer.
At the moment you can already see the novelties that have been carried out as the left sidebar with the navigation options, but they are still working on it and promise to continue including new tools.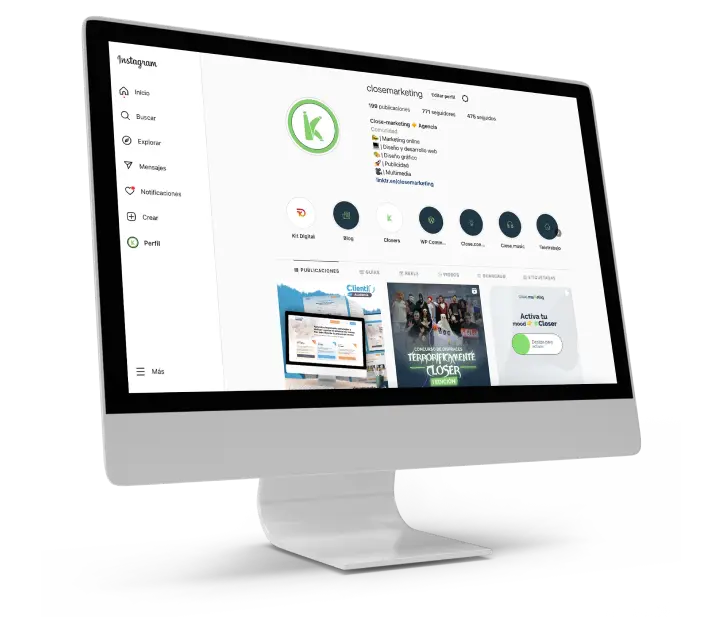 2. Pure BeReal style
If something is clear to us is that Instagram has proposed to be a social network that gathers everything necessary to catch the user and avoid using competing platforms.
As has been rumored for months, they would even be working on including an option similar to that of BeReal, something that has already begun to be used on platforms such as TikTok.
3. Instagram Subscriptions
Something that has already begun to be implemented on platforms such as YouTube, now comes to Instagram. It is a subscription model through payment with which you can access exclusive content.
Highlighting comments, watching stories that not everyone will be able to see or accessing direct only for subscribers, are just some of the options offered by this service. Based on the model that Twitch currently has, falling behind is not an option for Instagram.
It is currently only available in the United States but it is planned to extend it to other countries.
4. Respond to comments on reels
As in TikTok, from now on we can record reels from a comment they have left.
In this way it is possible to respond in a more creative way, the reel is made a tool with more versatility and more video content is generated, something that Instagram has been promoting throughout this year through its changes in the algorithm.
5. Added Topics
This option appears just before you finish sharing a reel. Within this tool Instagram allows us to categorize it according to its content so that it directly reaches people interested in said video. An effective resource that will help us reach our target audience.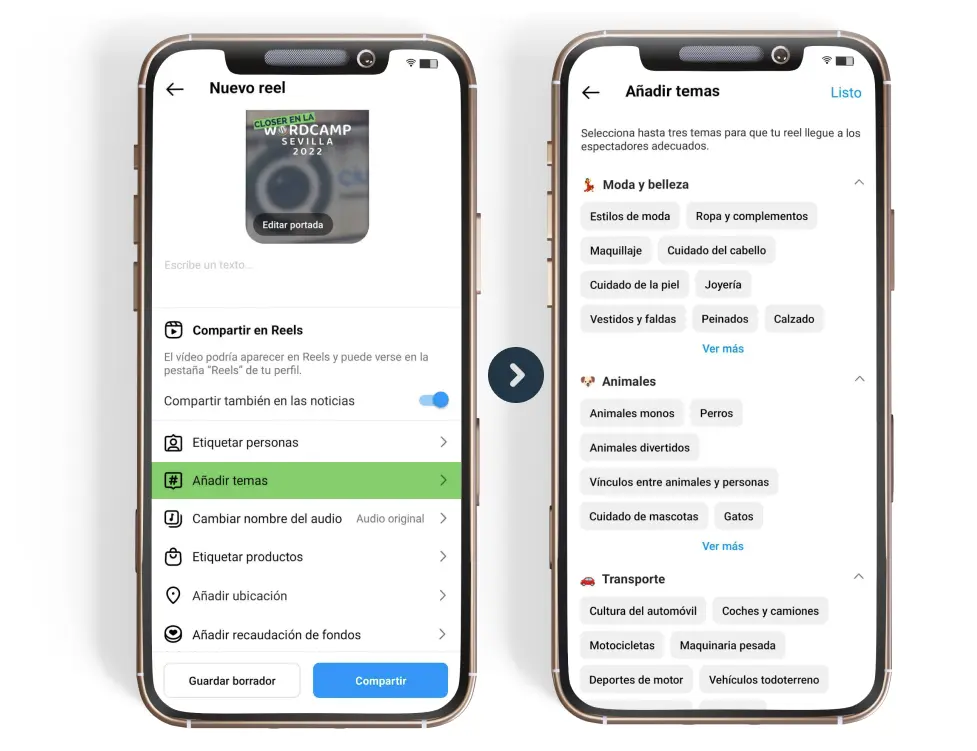 From Close·marketing we are continuously aware of trends and the latest developments. Therefore, follow us to be aware of all the news that Instagram will bring with it.
To you… Do you find it useful to be able to program on Instagram? What other options would you like to be included? We read you!