We welcome this new version of WordPress, which is going to be a radical change in the way we see and use WordPress, since it comes loaded with changes. Read!
What's New in WordPress 5.9
It was sought with the version of WordPress 5.0 to get the maximum edition of the web, and we can say that it has almost been achieved with this new version.
WordPress manages to offer a simple layout and design of a website that facilitates the work of users and agencies.
Almost complete edition of the website
With WordPress 5.9 you can edit almost every part of the website from the WordPress editor itself. Now all the design elements that were in the customizer are concentrated in a new menu item in Appearance.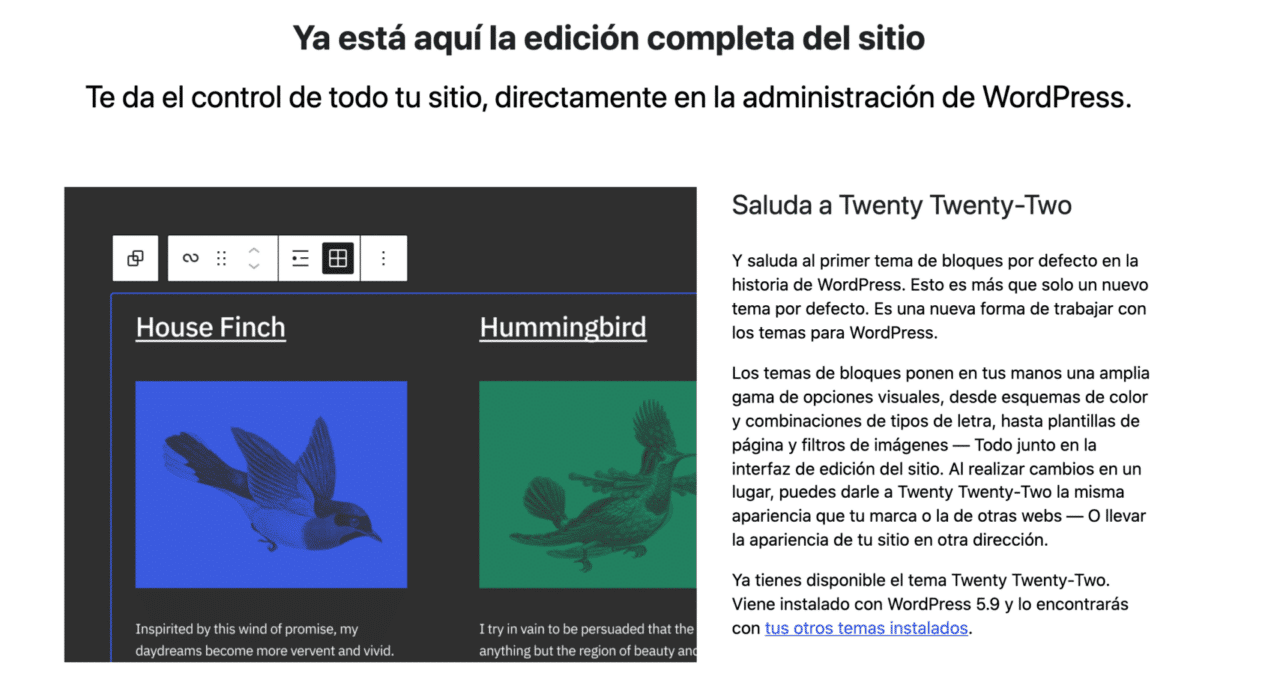 You will no longer find the customization menu in the top bar of WordPress or in the administrator menu and keep in mind that this option will be available if your active theme is compatible.
This new form of layout really revolutionizes the way of creating web pages. For us it is a first start, since although we currently create websites in the native WordPress editor together with GeneratePress. But it is certain that we will implement this technology on all our websites.
New blocks
New blocks have been modified and added in sections such as the header of the website and the footer and for this a series of new blocks have been created such as:
Navigation
Site logo
Site title
List of contents
List of entries
Access/exit
And many more!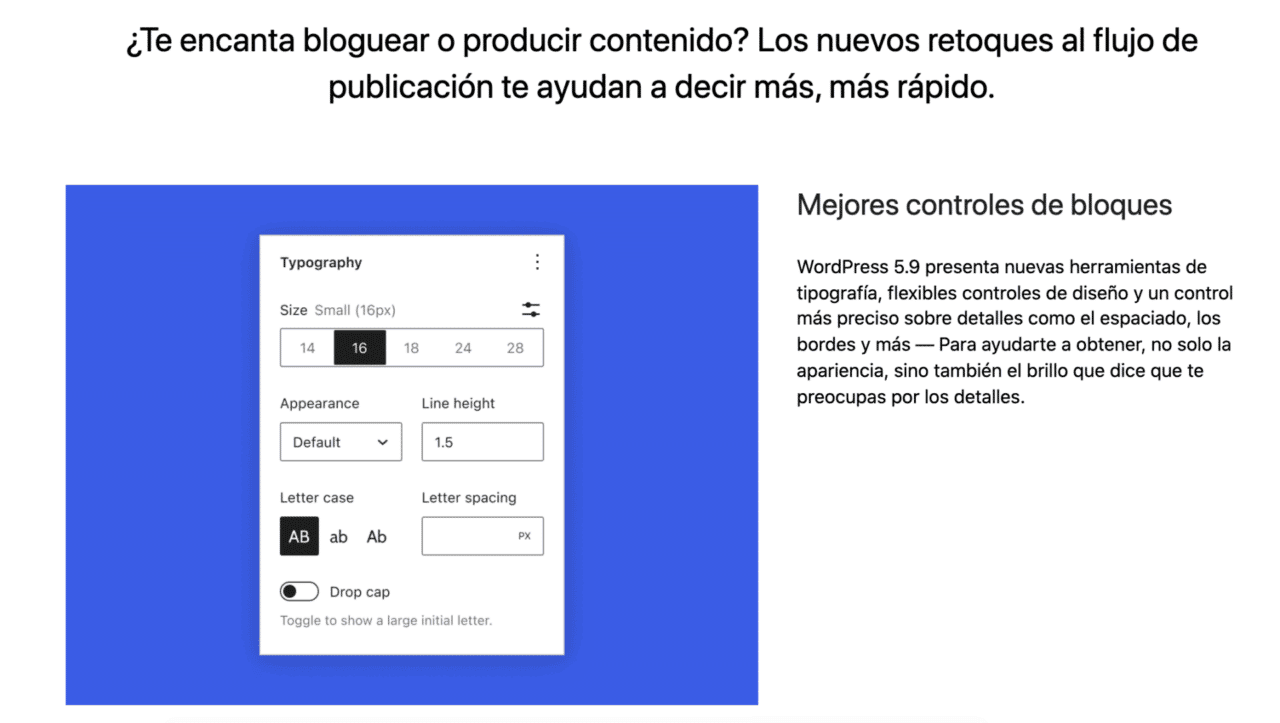 New site styles
You can modify any block of any template in the site editor, such as modify the typography or colors and also the change will affect the entire website.
In addition, another novelty to highlight so that the above is possible, is that the templates or parts of the templates may be exportable to be used in the design of other websites.
Integration with the pattern directory
WordPress 5.9 brings a great novelty and is the improvement in the pattern explorer, with a much more improved exploration in a pop-up window.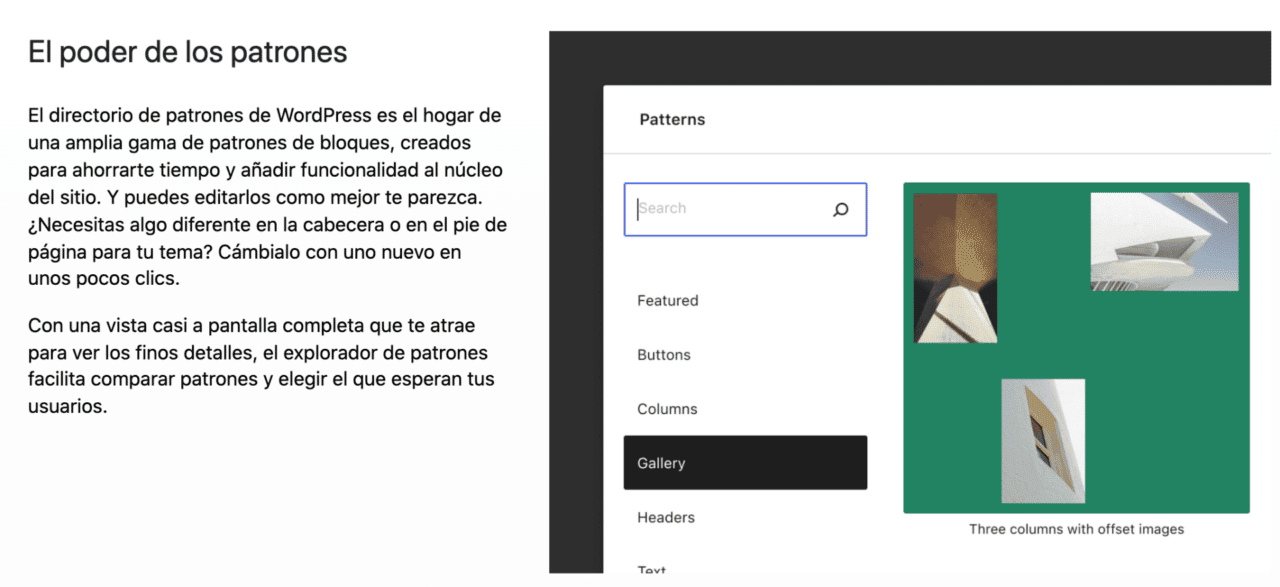 Now you will be able to see and insert all the patterns of the themes installed not only by you, but by the contributors of the WordPress directory.
We are excited about this new functionality and in fact our team is already working to be Moderation Contributors in the official directory of WordPress.org.
New way to create navigation menus
As we have already seen, the customizer disappears and now to create a new navigation menu you must do it by editing a navigation block, regardless of whether it is inside a template or an entry, since later you must save it as a navigation menu.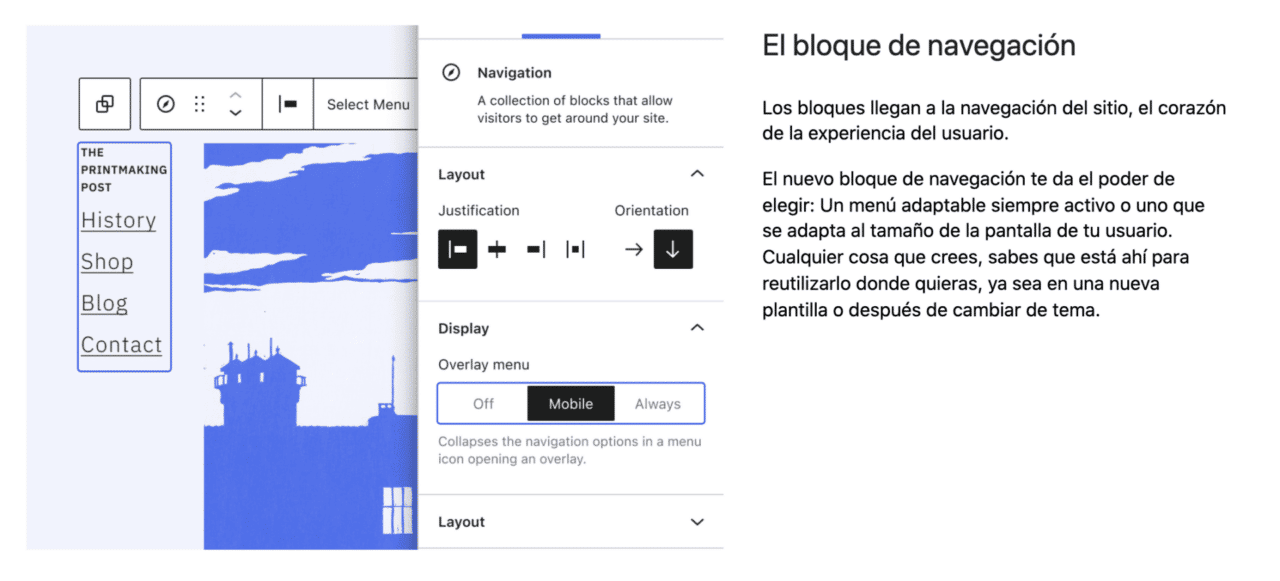 And from there, you can insert the navigation menu into your website, simply by inserting that block. A big change!
Duotone filters for images: image enhancements
For lovers of duotones this is a great novelty, since you can insert it in almost all the blocks that you put on your website and in the global styles.
In addition, an improvement has been made to the image gallery and now you can edit each image in a gallery as if it were independent, making the adjustment you need.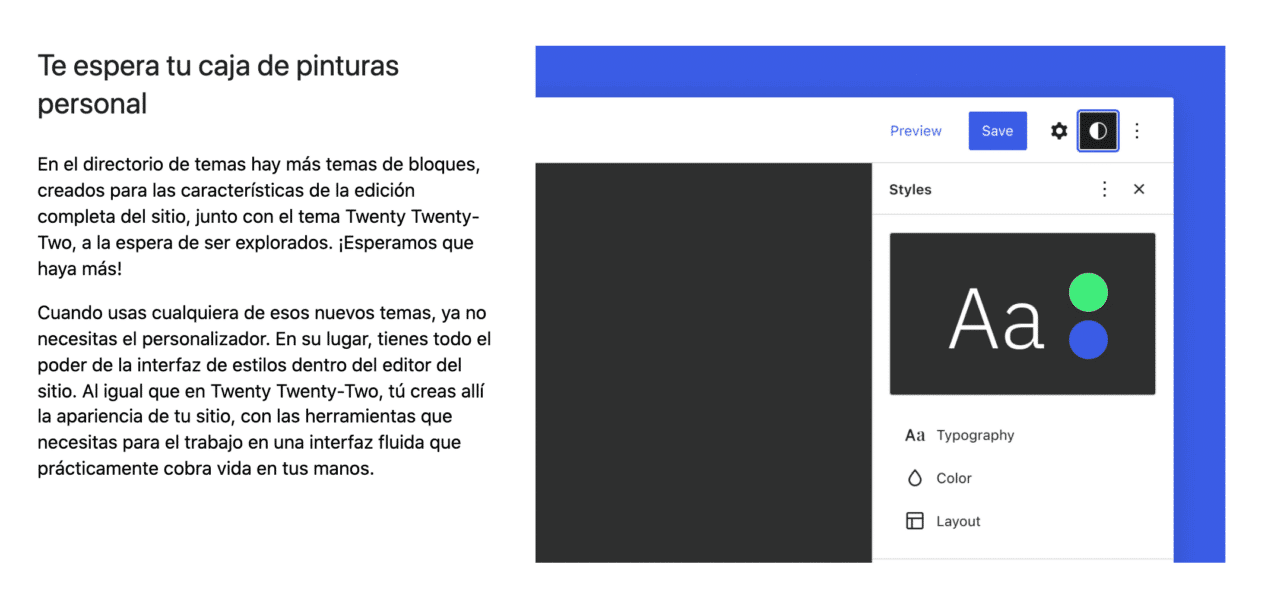 Block widget functionality improvements
There is no longer a widget section or any area where you can find it, it is from the web editor where you can do it, as well as edit the home or individual entry templates.
You'll add your widgets using blocks in the website editor and you can do that in two ways: by manually adding it to a column or by creating a template part and saving it as a widget area, which you can use in your layouts.
Other editor improvements
We have made a selection of the best that we highlight the most of this new version of WordPress 5.9, but, aspects have continued to improve such as:
Improved lazy load
Language selector when you log in
Preview links in the editor
Improvements after the publication of the web
We love all these new features of WordPress 5.9, and what do you think? Leave us your comment!
Source: WordPress.org