If your company has been left with an outdated brand image and no longer reflects your personality, rebranding knocks on your door. We tell you what it is and everything that can help you.
What is a rebranding
Rebranding is a process by which the image of a company or product is changed. The intention of this type of action is to create a more attractive design with the aim of standing out from the competition and connecting with the audience. In a rebranding, the name, corporate typography, logo, colors or symbols may be affected.
In short, it is an evolution where it is decided to modify what does not work in order to move forward.
Importance of branding
Isn't it true that when you see this simple bottle you can already identify it with a specific brand? You yourself will have realized how important it is with this example.
Branding must be conceived as an experience of the public with the brand. It's not just about the logo, but about the web, social networks, message we want to convey… A set of elements that make it possible for our brand to have its own identity.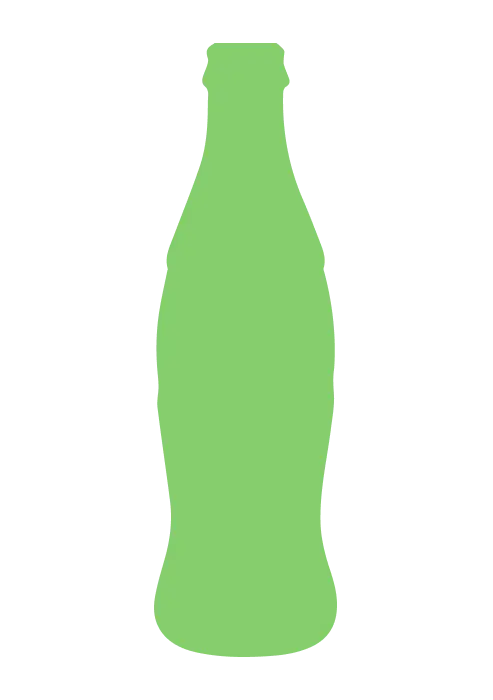 It makes you recognizable: we tend to choose what is familiar to us. By making consumers recognize us, we will gain loyalty from them.
You will stand out from the competition: you will differentiate yourself from the rest of the companies in your same sector.
You will generate emotion: having a well-established branding will make the purchase become an experience.
It will reflect your essence: thanks to the combination of colors, symbols and communication you will be able to humanize your brand and give it personality.
Reasons to rebrand
1. You're out of trend
Trends in design change daily and if your logo was made several years ago, it may have fallen behind. At present, design tends to minimalism and to reduce elements. To know more about this trend you can see the blog article that we dedicate to it.
2. When you change your values
As with people, the values of the company and its raison d'être can also change over time. It is a natural evolution to which the life of any company is subject.
3. Your business has grown
If your brand grows, evolves to other markets or expands its radius of action, we must prepare it for it. If, for example, we start selling in other countries, it may be a good option to change the naming for something more identifiable or review the connotations that your colors or symbols may have in other cultures.
4. Your design doesn't fit
Having a design that cannot be adapted to different formats and supports, will not only hinder readability and be unaesthetic, but you will lose brand recognition. Both on the web and in a corporate identity, not having a responsive design will make the user not feel attracted to your company.
5. You've stopped standing out
You have analyzed the competition and discover that new competitors have emerged with a branding similar to yours … now what? It's time for a rebranding to go through your company and make you differentiate yourself without losing your essence. This example was the case with McDonalds when Burger King was hot on its heels. This competitor resembled excessively the brand that had been a leader for years and decided to go through a rebranding process.
How do you rebrand?
Analyze your audience: Get in tune with your audience. Maybe you started by focusing on one segment and over time your customers transformed into others. Adapt to their tastes and needs to improve that bond.
Discover your identity: who you are, your mission, vision and values.
Focus your goals: What do you want to achieve with rebranding? How do you want to be seen? Focus your strategy where you want to go.
Where you want to do your rebranding: logo, web, social networks, physical material…
Trust professionals: someone with experience and knowledge in design and / or marketing can make your branding take off towards success in an effective way.
Now that you know the importance of adapting your brand image to the times and keeping it updated, it's time to get down to it and introspective of where you want to go as a company.
At Close· marketing we are experts in graphic design and marketing. Do you dare to upgrade?