In a market saturated with information and brands, knowing how to humanize yours is synonymous with having personality and being able to stand out from the competition. We tell you all the ins and outs, keep reading!
Internally, it is important to know what our reason for being is as a company, our vision, values, etc. Externally, the fundamental thing is that the public knows about our personality. We are continuously surrounded by companies, and therefore, humanizing your brand will make your potential customers know you, identify you and you can stand out.
But what does it mean to humanize?
Humanizing consists of showing our most human side and demonstrating that there are people behind a company. It may seem very obvious, but that people discover what and who exists behind a screen can be a determining factor when clicking on the follow or buy button .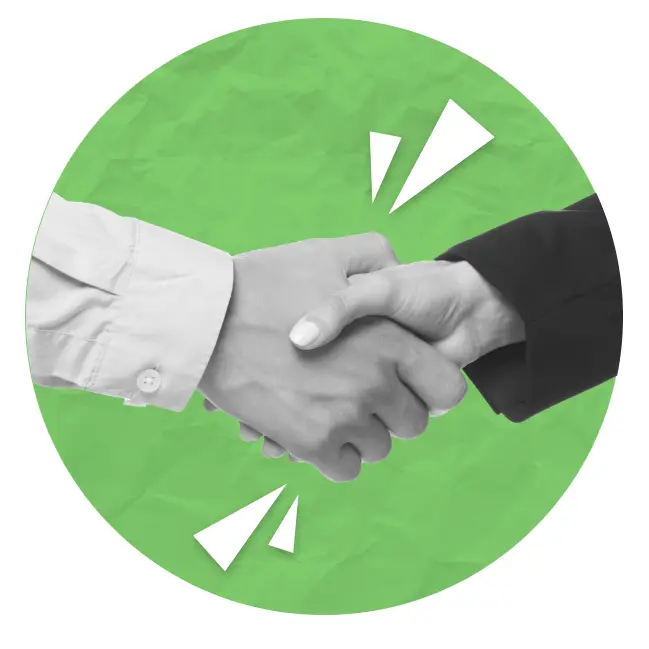 This concept is synonymous with closeness, transparency and authenticity.
The importance of humanizing your brand
Times change, and just like the market, consumers' buying habits evolve.
Several authors define the current situation under the term "marketing 3.0". While at first the interest lay in the rational sale of the products, it was followed by the emotional factor about the benefits that the purchase would bring to the consumer. Nowadays sales are focused on values, generating experiences and with it, the humanization of brands.
Thanks to this type of techniques, the company gains in credibility, trust and connection with the public. A series of factors that can help to give loyalty.
Tricks to get it
1. Show off your team
A company is more than just a product and, for it to work, there needs to be a team behind it. Put value in all those who make it possible: corporate photos, images or videos while they work, photos of Christmas dinners, congratulate them on their achievements, etc.
A large part of the public likes to know who is behind each project and this type of action is a good way to generate an emotional connection. Make them put a face on you and be more than a profile of the bunch.
2. Adapt your language
When a company decides to communicate through social networks, sometimes it tends to use terms that are too technical or serious that can bore the public or make them not understand. Analyzing your audience and the way they have to express themselves will also help humanize your brand and that you both speak "the same language".
A success story with this type of adaptation of communication was what happened with the National Police on Twitter. This platform uses an informative language and is usually used by a younger audience than looking for humor and entertainment. After years of communicating in a more serious way, the police decided to change their tone:
Although it may seem like a simple joke, thanks to this type of language, the account was for a long time the public entity with the most retweets in the world, achieving records in dissemination of missing persons, complaints and citizen awareness.
3. Interact with the public
The Internet allows us to have a model of bilateral communication and it is time to take advantage of it. Imagine that you go to a restaurant and publish a photo there, what would your follow and answer earn if they asked you through networks how your experience was?
Interaction generates connection and closeness. It's time to talk to your audience!
4. Join causes
Getting involved in social causes such as sustainability or promoting values such as Women's Day, will make us feel committed to certain values that identify us as a company with a voice and vote.
This does not mean championing causes in which we do not really believe or follow, as this can play against us. We must be consistent in all the actions we take.
5. Use the tools offered by networks
The use of stories, reels or tiktoks help complement the main communication that can be followed in posts or online advertising. Having a more casual and personal communication can hook the public because naturalness is a vital factor to humanize our brand.
In conclusion
A brand with personality is a brand with presence, and showing yourself as an entity close and related to the public, will improve the emotional factor of your audience with you.
A company is made up of a logo, a brand identity and its different products, but also the human character, its values and human quality. It's time to communicate and bring out the most charismatic side of the essence of your business. From Close·marketing we are experts in managing communication and online presence of businesses, we will help you humanize your brand!
And you… What do you value most about brands in terms of personality? Have you created a link with any? We read you 🙂